ITL #309: The art of the barter: extending hospitality to Instagram influencers

4 years, 8 months ago
(Comments)
Identifying and working with the right social media influencers for a specific hotel, spa or restaurant can deliver impressive marketing results without breaking the bank. By Louise O'Brien.
According to an article in Adweek published in 2017, 76% of travelers share photos of their travel experiences on social media. And according to a recent poll conducted by Fundera, 69% of diners say they take photos of their food before eating it.
It is, therefore, not surprising that social media sites like Instagram are increasingly gaining importance when it comes to deciding what experiences consumers are going to spend their money on. Whether they are planning a dinner out, a spa day or a vacation.
More followers on your hotel, restaurant or spa's Instagram page, and more posts about them on Instagram by other users, leads to greater awareness among a larger group of potential guests and, hopefully, more revenue. As the technology evolves – allowing travelers to actually book their hotel stay or make a restaurant reservation through an Instagram post that re-directs the user to your website – it can lead to more bookings and reservations in real time, not just greater awareness.
In light of the fact that social media is quite obviously useful for e-commerce, is it, in fact, a PR tool?
My answer is "yes".
Mutually beneficial relationships
Public relations is a strategic communication process that builds mutually beneficial relationships between organizations and their public – and social media is a key element of that process. Traditionally, PR professionals have been focused almost exclusively on media relations, which is based on building connections with journalists and sending those journalists targeted pitches, story ideas and press materials to create publicity for their brand.
When media outlets started using social media as a means of sharing that press coverage, it was seen as a wonderful bonus to a successful pitch. No one could have foreseen that social media would go on to become a resource for original content.
So instead of holding out hope that a story they placed would "go viral" – which, by definition, has to happen organically – suddenly PR professionals had, at their fingertips, the ability to orchestrate content themselves, often with the help of a new group of content creators, known as influencers.
Striking a shrewd deal
Identifying the right influencers for your specific property can help you achieve your goals for growth in followers as well as visitors to your hotel's website without breaking the bank. While many influencers put a literal price tag on their content, in the hospitality industry the art of the barter can go a long way.
Brokering for content that is on-brand, re-purposable and professionally done with complimentary hotel rooms, meals and spa treatments makes a lot of sense for your bottom line as it has a lighter impact on your marketing budget. But it also helps you create brand ambassadors for your property who are speaking with an authentic voice.
Influencer relations is not media relations. It is one prong in a multi-pronged marketing/PR plan, and it should work in conjunction with a strategic, robust media relations plan.
Here are a few guidelines to help understand the difference between the two and to ensure that your property has the best possible experience with influencer marketing.
Influencer relations is a transactional relationship. As with any transactional relationship, it should include a contract, even if hard currency isn't changing hands. The contract should include a timeline for when content will be produced, the type of content the property will receive, and what language should be used in describing the property. This is the one major difference between influencer relations and media relations.
The best influencer content will be in the influencer's authentic voice. Although it is entirely acceptable to request or explicitly direct that certain brand words and hashtags be included in the resulting content, it is not advisable to work with influencers who will allow your brand to completely dictate what is said about their individual experience with your brand, or what types of photo angles or filters are used. In order for the influencer to impact your brand in a positive way, their followers have to believe what they are being told and the only way to do that is by hearing it in the voice of the influencer those followers have come to know and trust.
Engagement is far more important than the number of followers. For this reason, nano- and micro-influencers are gaining importance, specifically within the hospitality industry, because their number of followers, while smaller, are often focused in one community that could be beneficial to your specific location. These smaller groups of followers are often more engaged because they feel a connection with the influencer they are following. Also, these influencers are less likely to have purchased their followers.
The basic method for calculating engagement is:
Number of comments and likes per post (added together) / number of followers X 100 = % of engagement
It is a good idea to ask for results from past partnerships. If an influencer approaches you and everything checks out – their content is on brand, they have strong engagement, their followers are customers you want to build awareness with – but you are still unsure, it is totally appropriate to ask them to share with you examples of successful partnerships with other brands. No two relationships are alike but it is often helpful to see how they have worked with businesses like yours in the past and to find out if their efforts have moved the needle for those properties, either in social media growth or in direct bookings.
An Instagram moment can be created – or at least helped along. There is no rule that says the inspiration for the perfect Instagram post has to come up organically. Pastry chefs, bartenders, spa directors, housekeepers – nearly every member of the staff who interacts with guests has the opportunity to create a moment worth capturing on Instagram. Who doesn't want to snap a photo of a towel shaped like a swan, or a dessert with edible flowers? Working with your hotel, bar, restaurant or spa staff to make them aware of the photogenic qualities of the work they already do can lead to increased sharing of their efforts on Instagram.
Author
Louise O'Brien is Regional Director of Public Relations, The Americas – Langham Hospitality Group. She is also Director of Public Relations – The Langham, New York, Fifth Avenue and Acting PR Director – The Langham, Boston.
Email
Website
http://www.langhamhospitalitygroup.com/en/about-us/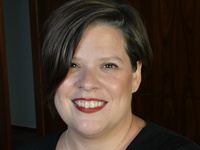 The Author
Louise O'Brien is Regional Director of Public Relations, The Americas – Langham Hospitality Group. She is also Director of Public Relations – The Langham, New York, Fifth Avenue and Acting PR Director – The Langham, Boston.
mail the author
visit the author's website
Forward, Post, Comment | #IpraITL
We are keen for our
IPRA Thought Leadership essays
to stimulate debate. With that objective in mind,
we encourage readers to participate in and facilitate discussion.
Please forward essay links to your industry contacts, post them to blogs, websites and social networking sites and above all give us your feedback via forums such as IPRA's LinkedIn group. A new ITL essay is published on the IPRA website every week. Prospective ITL essay contributors should send a short synopsis to IPRA head of editorial content Rob Gray
email
Share on Twitter
Share on Facebook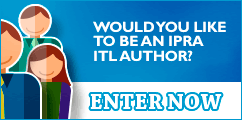 IPRAOfficial