News
Viewing posts from August, 2019
By: Lutz Meyer 26/08/2019

Leaders of corporate communications functions are having to rethink their strategic approach and reshape structures to create engagement engine rooms. By Lutz Meyer.
By: Rebecca Wilson 19/08/2019

Managing risk in a world of increasing motion and consumer expectation calls for a fresh approach to issues and crisis management. By Rebecca Wilson.
By: Ken Mandelkern 12/08/2019

For persuasive, game-changing results, thought leadership content has to deliver a "Return on Objectives". By Ken Mandelkern.
By: Daniel Silberhorn 05/08/2019

Communicators have a vital role to play in building the partnerships needed to solve climate change issues. By Daniel Silberhorn.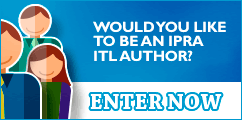 IPRAOfficial