Thought Leadership Essays
Viewing posts from July, 2014
By: Stephanie Rudnick 30/07/2014

Long gone, thankfully, are the days when the best PR could hope for was a role promoting a strategy defined by others. Today it's about creating a bigger picture. By Stephanie Rudnick.
By: Michaela Paudler-Debus 23/07/2014

The global business landscape is more competitive than ever. However, companies that respect fundamental values may have an edge over their rivals. By Michaela Paudler-Debus.
By: Louise Roberts 16/07/2014

Social media generates vast amounts of so-called unstructured data that provides a pointer to consumer sentiment. But that's only the beginning. By Louise Roberts.
By: Dean Kruckeberg 09/07/2014

The onus is on public relations practitioners to encourage transparency in their organizations and to resist pseudo-transparency. By Dean Kruckeberg and Marina Vujnovic.
By: Joanne Kennedy 02/07/2014

For Sanofi Canada, a head office move during a period of significant cultural change provided a golden opportunity to build greater collaboration and boost employee engagement. By Joanne Kennedy.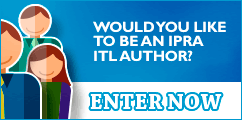 IPRAOfficial