Thought Leadership Essays
Viewing posts from December, 2007
By: Chris Dobson 04/12/2007

Chris Dobson charts the huge changes that have occurred throughout Central and Eastern Europe in recent years and outlines some of the opportunities created.
By: Steve Harris 04/12/2007

As it counts down to its centenary in September 2008, auto colossus General Motors has a strong focus on developing new technologies and harnessing fresh communication channels. By Steve Harris.
By: Melanie King 04/12/2007

Ethics in PR has been a major theme for IPRA in 2007. Here Melanie King mulls over where the limits of acceptability lie.
By: Frank G. Kurzhals 04/12/2007

Changing consumer perceptions of cities and other geographical areas presents many marketing and PR challenges. By Frank G. Kurzhals.
By: Peter Månsson 04/12/2007

Enlightened companies are taking steps towards a brave new world of annual reporting by using the power and functionality of the web. By Peter Månsson and Jonas Jonell.
By: Allison Slotnick 03/12/2007

Allison Slotnick sets out the key findings of an extensive survey into media usage habits in the U.S., Brazil, Russia, India and China.
By: Philip Sheppard 03/12/2007

Philip Sheppard looks back on his 2007 presidency and casts an eye to the future.
By: Jodi Olson 03/12/2007

Clean technology PR expert Jodi Olson offers advice on building credible corporate sustainability programs
By: Nitin Mantri 03/12/2007

The Indian PR industry is coming of age but differences with the west persist, writes Nitin Mantri.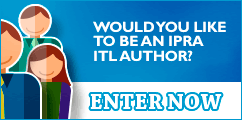 IPRAOfficial