GM Accelerates Towards its Second Century

15 years, 3 months ago
(Comments)
As it counts down to its centenary in September 2008, auto colossus General Motors has a strong focus on developing new technologies and harnessing fresh communication channels. By Steve Harris.
It's a measure of the transformation taking place at General Motors that we're marking our 2008 centennial less by looking back 100 years, than by looking forward. In fact, all of our centennial-related activities, and many of our other communication activities, will take place under the umbrella theme, GMnext.

Clearly, there's no shortage of historical achievement to celebrate, from Alfred P. Sloan's model of the modern corporation to OnStar and the electrically powered Chevy Volt concept vehicle. But in creating the strategy for GM's transformation, it was clear to the company's leadership that transformation without a corresponding change in our strategic approach to communication was a recipe for...well, something less than real transformation.

Fortunately, we have important turnaround successes to talk about, including a progressive North American labor agreement, global reductions in structural costs and sales performance that puts us on track to sell more than five million units outside North America for the first time ever.

All that comes in addition to an award-winning global car and truck portfolio that continues to get even stronger.

Turnaround Talk

Our mission is as complex as it is straightforward: communicate the GM turnaround in order to more closely align global consumer perceptions with realities like those. What makes it complex has as much to do with changes in our markets as it does changes in the company.

Bombarded by corporate spin, faced with increasingly fragmenting media sources, and too savvy to trust advertising, consumers have stopped listening, and have taken control of the message and the medium.

The implications for the automotive industry are profound.

According to R.L. Polk, traditional media has become less critical among today's first time U.S. vehicle buyers. Instead, they're turning to non-traditional, and often social, media. In fact, 35% of these buyers regard the Internet as their most important research tool.

Even in fast-growing, emerging markets like China, where traditional media are still the dominant conduits, almost one in three car buyers cites friends or the Internet as their first source of information.

What's going on here is more than just a move to the Internet. It's an indication of the growing importance of dialogue, relationships and interactivity in PR and marketing.

Partners in Conversation

A key part of our strategy, then, is to go where these consumers are, to engage them as partners in a conversation rather than as a passive audience for a monologue, and to build our credibility among the third parties to whom they are turning for information.

This effort is a cornerstone of our centennial year.

We'll kick off the year with a 24-hour-long "Virtual Media Forum," a global web chat in which hundreds of social and traditional media representatives will have the opportunity to question and engage with current GM leaders and a cross-section of employees representing our "next century" of corporate leadership.

Then we'll use a variety of channels and techniques to maintain and expand that conversation throughout the year.

For example, while the recently updated gm.com will remain our corporate internet site, a new site – gmnext.com – will provide users with a portal to new perspectives and expanded information, much of it from independent bloggers and other global industry-related sites.

Blogging and Listening

Consumers surfing for information will find a much more active GM presence on industry-related blogs, and in on-line conversations. And they'll find us doing as much listening as talking, as we seek to learn more about them and their expectations for the future.

Consumers and others, including highly skilled young employees in cutting edge technical fields, are also apt to find us in some surprising places, engaged in some surprising discussions. For example, as we continue research and development into areas like alternative propulsion systems and automated vehicle-to-vehicle (V2V) communications, we are becoming as much an advanced technologies company as we are an automotive manufacturer. That makes us relevant to people in a wide variety of conversations, and we'll actively participate when and where technologies like these are the subject.

We're also leveraging the full range of new digital media in marking the start of GM's second century. For example, visitors to YouTube and similar sites will be able to virtually attend international auto show press events, gaining exclusive insights from the designers of some of our newest concept vehicles. As the year goes on, we'll also communicate via Podcasts and "mobisodes" using mobile technology.

Our large family of employees, retirees, dealers and suppliers will also have important roles to play in the centennial year and beyond.

GM employees at every level of the company, from every region, will be participating in a freewheeling new employee blog aimed at strengthening our culture and our identity as a single, global organization.

Wiki History

And we're inviting employees and retirees to participate in a kind of 'living history' activity called Generations of GM. Using technology like that pioneered by Wikipedia, we're inviting these 'insiders' to enhance a factual, baseline GM history with anecdotes from their own experience, and with appropriate media, including audio and video files and still images. We expect the result to be a continuously evolving, unusually rich and intimate look at GM, its people and its history.

Of course, we'll also conduct more conventional activities, including live events, and a global satellite broadcast on our centennial anniversary, 16 September 2008. And there may be some surprises as well.

In short, our global communications strategy for our centennial year and beyond closely mirrors our broader corporate transformation strategy.

What both have in common is an ambitious, exciting plan for the future built on a clear understanding of the past and present, a commitment to improve global perceptions of GM, and a solid determination to maintain our role as an industry leader as we launch our second century.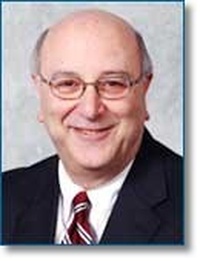 Forward, Post, Comment | #IpraITL
We are keen for our
IPRA Thought Leadership essays
to stimulate debate. With that objective in mind,
we encourage readers to participate in and facilitate discussion.
Please forward essay links to your industry contacts, post them to blogs, websites and social networking sites and above all give us your feedback via forums such as IPRA's LinkedIn group. A new ITL essay is published on the IPRA website every week. Prospective ITL essay contributors should send a short synopsis to IPRA head of editorial content Rob Gray
email
Share on Twitter
Share on Facebook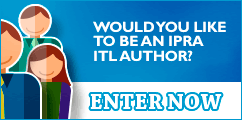 IPRAOfficial