Thought Leadership Essays
Viewing posts from August, 2021
By: Daniel Silberhorn 30/08/2021

Sitting on the IPRA Golden World Awards 2021 jury showed how covid-19 has brought the strongest sides of the PR industry to light. By Daniel Silberhorn.
By: Andrew Graham 23/08/2021

In these corrosive times, public relations can play a positive role in helping companies maneuver when the goal is both doing well and doing good. By Andrew Graham.
By: Simon Coughlin 16/08/2021

There are great opportunities for greentech businesses to increase their profile and grow but they must be careful about the claims they make because the greenwash detectors are out in force. By Simon Coughlin.
By: Mariana Sanz 09/08/2021

Latin Americans have high trust in businesses but expect them to be strong on DEI and help fix societal problems. By Mariana Sanz.
By: Amy Thurlow 02/08/2021

Apologies represent complicated social interactions but there is often confusion over whether they fulfil a moral obligation or simply provide packaging for a crisis communication appeal. By Amy Thurlow.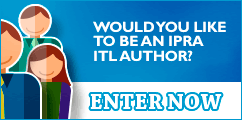 IPRAOfficial