ITL #437 From 'Eau de Holiday' to 'Sunrise Chasers': covid-19 unleashes PR creativity

1 year, 3 months ago
(Comments)
Sitting on the IPRA Golden World Awards 2021 jury showed how covid-19 has brought the strongest sides of the PR industry to light. By Daniel Silberhorn.
Covid-19 has affected the PR industry in multiple ways – and it turns out that the pandemic was also a driver of creativity for global PR campaigns, resulting in unique, industry-leading work.
Looking at the entries for this year's IPRA Golden World Awards which have hit a five-year record number, the impact is obvious as a lot of PR work had to be adapted or even re-imagined fully.
Four strategies emerge: transfer into the digital world, change of concept, reaction to a problem created by the pandemic, or addressing a societal issue created by covid-19.
Cyberize: transfer into the digital world
Just as many aspects of our daily and working lives had to move to digital channels, many companies have also transferred their campaigns into the online world.
Mercedes Benz Russia, for example, moved its legendary Fashion Week to the internet in October 2020. And made a virtue out of necessity: for the first time, the car manufacturer brought together the individual shows of 74 designers in a joint event, connecting locations in six countries worldwide for the first time. As a further novelty, fans were able to take a look behind the scenes in a TikTok reality show and get to know the designers. The five-day event reached more than 10 million people via social networks and online presences of international media.
In New Zealand, the Maori Language Commission created the biggest event for the rescue of the indigenous language, creating a national Maori Language Moment. One million people celebrated the exact day and hour when in 1972, a petition to recognise the language was delivered to Parliament. Through a community engagement site, participants shared how they celebrated the Maori Language Moment: with singing, games, performances, readings. In fact, thanks to a digital campaign, the organisers reached more people than ever before in the history of the annual event.

Mutation: changing the concept
In 2020, many campaigners also found new ways to deal with the situation and reach their target groups in an effective way despite covid-19 restrictions. Applications for the IPRA Golden World Awards 2021 showed that tried-and-tested concepts were creatively changed in many places.
PLDT Enterprise, for example, a Philippine provider of digital services, has been honouring local entrepreneurs since 2009 for special success with the aim of inspiring others. While normally hundreds celebrate the "MVP Bossings Awards Night" in person, the awards were transformed into a video campaign series last year. Award candidates told their personal stories with a focus on how they overcame difficult situations. The videos were viewed more than 1.6 million times and the PR campaign achieved a reach of 70 million across all channels.
In Japan, mobile phone provider AU could not shoot its Santaro series commercials on film sets as usual due to the risk of infection. For the first time, AU therefore relied on an animated film. In order to connect the people living isolated in their homes in a creative activity that should help alleviate the mental stress of the pandemic, AU called for people to colour in black and white stills from this film. 600 fan pictures were then used to create a new promotional clip. This idea in particular received much applause and attention from Japanese TV stations and more than 150 online reports.
Trigger: reaction to a covid-19 problem
Some of this year's Golden World Award entries addressed communication challenges that were explicitly triggered by the corona challenge. As a global sector, travel faced a particularly difficult situation – often linked to the existential question: How can we stay relevant?
Singapore was one of the destinations that asked this very question last year. Tourism came to a standstill, regular promotions no longer made sense. A solution was found in cooperation with the popular Chinese Live Action Role Play (LARP) app Woshimi. The idea: to jump on the pandemic-related trend of the 'cloud tour' – virtual visits to places. And reach out to the growing community of young LARPers via gamification and get them interested in Singapore. A special Woshimi edition was created, which let the players experience an adventure in locations of the island state. Through collaborations with influencers, 'The Lost Treasure' achieved a social media reach of 6.13 million.
Hotels.com in Korea also had a very creative core idea. The booking platform created `Eau De Holiday' – the exclusive scent of holidays. Four fragrances, for example "the mythical fragrance of Gyeongju's ancient lands", or "vintage bookstores snuggled by the alleys of hidden Seoul" were publicized with a parodic advertisement, clichéd to the last point like a well-known perfume brand: lots of style and aesthetics, little actual content. Complete with reviews and accompanying social media campaign. The results: A reach of 60 million, more than 60 reviews in newspapers, almost twice as many Instagram fans – and real bookings once restrictions were relaxed.
4 Helping hand: addressing a societal issue
The area of corporate responsibility in particular offered opportunities last year to creatively help society during this difficult time (on the connection between covid-19 and CSR/corporate responsibility, see here). Here, COVID19 has been an inspiration for exemplary PR work.
Swedbank in Lithuania focused on children with a CSR project that celebrated its 200th anniversary. Partnering with the Ministry of Education, the bank set up the largest remote online lesson with 'Mokonomika'. The initiative produced 200 sessions delivered by experts from business, the arts, and society, and was created with a special software that made the protagonists appear to share a single stage, although being filmed in different locations. Mokonomika engaged 110,000 teachers and students, and the lessons were viewed 225,000 times. A collaboration with the online portal Lithuania Delfi ensured coverage and 30 mentions in the national media.
A fundamental social problem was addressed by WeChat, which was one of the winners of this year's Golden World Awards with its campaign 'The Sunrise Chasers'. To bring new hope to people, the Chinese messenger live-streamed sunrises in 31 cities around the world for New Year, a symbolic moment understood worldwide for new beginnings and hope. This was followed by an invitation to share a personal wish for the new year; and positive stories from the lockdown were told, focusing on the unsung heroes of the pandemic. 'The Sunrise Chasers' were covered by more than 32 international media. More than 1.5 million viewers found new hope with the livestream.
These examples show: covid-19 has had a strong impact on global PR campaigns. But far from just being a hurdle, the constraints, economic and social hardships also brought the strongest sides of the industry to light. New ways and new formats were creatively developed.
Some companies managed to listen carefully to what really moves the stakeholders even in these challenging times. And used their opportunities for positive influence. Once more, the best campaigns put people and their needs front and center, using digital technology to create real connections and tell touching stories. In the face of a global challenge, PR brought the world together.
Forward, Post, Comment | #IpraITL
We are keen for our
IPRA Thought Leadership essays
to stimulate debate. With that objective in mind,
we encourage readers to participate in and facilitate discussion.
Please forward essay links to your industry contacts, post them to blogs, websites and social networking sites and above all give us your feedback via forums such as IPRA's LinkedIn group. A new ITL essay is published on the IPRA website every week. Prospective ITL essay contributors should send a short synopsis to IPRA head of editorial content Rob Gray
email
Share on Twitter
Share on Facebook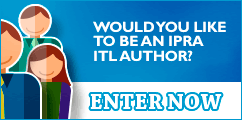 IPRAOfficial