ITL #438   Latin America: where international brands go wrong

9 months, 3 weeks ago
(Comments)
When It comes To LATAM (not the airline), half-measures won't cut it. By Alasdair Townsend.
The concept of Latin America, which is neither a continent nor a collective of adjoining countries, makes infinitely more sense to outsiders than the 660 million people who call the scattered region home. Among Latin America's residents –– and a marketing guru somewhere is deservedly still eating out on this –– the acronym "LATAM" will always be associated more with the international airline than one of the fastest-growing regions in the world.
Brands looking to tap into the market "down here" however need to be more aware of what is going on before they decide to launch a product or offer a service — particularly as Latin America tends to throw up pitfalls and profits almost in equal measure. Consisting of roughly 25 countries, it is no surprise that LATAM's differences are not only limited to language. Whether it is culture, mentality, economy, preferred platforms, humour, whatever; only a fool would assume one size fits all.
Fun fact: The geographical distance between Buenos Aires and Mexico City is the same as that of London and Zanzibar. Brands must appreciate the vastness of the market.
A logical starting point
Brazil has the largest economy in Latin America, so is a logical starting point for many international brands. Yet while one in every three Latin Americans is Brazilian, the country is also linguistically unique. If you want to successfully enter the market here, full Brazilian Portuguese language and customer support is essential. Offering such support not only shows clear investment, commitment, and respect towards the market, but also ensures you avoid being viewed as the equivalent of a foreign tourist loudly repeating themselves to a nonplussed native waiter.
Adapting to the nuances of a local language really can't be stressed enough. A research study we conducted with a client found nearly 70% of Brazilians regard Portuguese-language support as important when choosing software or web products, while 60% believe it so important they would change for a Portuguese-language alternative if possible. What we are seeing is increasingly more brands are creating specific websites for the Latin American market, but then ignoring them. Just like with a Caipirinha or a Cuba Libre, half-measures don't cut it around here.
You have to do the job professionally. Spanish is not as similar as many believe and literal translation from any language rarely works. At Sherlock Communications, we work across the 16 largest economies in Latin America and have completed research studies and campaigns in Spanish, Portuguese, English, and even indigenous languages. Yet it's not only crucial to understand the vocabulary, but also the context and culture.
Ford learned this lesson the hard way back in the 1970s when it decided to launch its popular "Pinto" car in Brazil. While a Portuguese dictionary might tell you pinto means "baby chick", in Brazil it is also slang for male genitalia. The embarrassment proved too much and Ford renamed the model Corcel (which, perhaps continuing a certain theme, translates as steed). Strong local relationships thus are fundamental; collaborating with the right partners is crucial to a brand's long-term success in LATAM.
Do your homework
Many tech companies regrettably believe they can intellectualise their way into the market. It no longer works that way: Education levels and general literacy are rising rapidly in the region, meaning planning is now paramount and respect is a prerequisite. It's why we always advise prospective clients to do their homework before agreeing anything. It is essential to have your commercial ducks in a row before you start; confirm your payment gateways or potential purchases will be lost. Those same tech companies trying to intellectualise are also often guilty of thinking that what works at home will work in Colombia, Dominican Republic, or Nicaragua. It won't.
Product pricing, tone of voice, negotiating with influencers, preferred media vehicles, or even something as relatively straightforward as sending out sample products, everything tends to operate differently in Latin America. Be prepared to be flexible. Be prepared to change your tack. You need to respect the reality and be sensitive to the situation in each country.
Likewise, having someone who understands the region is key. British companies, for example, often come to Brazil demanding national print coverage from their PR agencies, but such a thing doesn't even exist. There is no national newspaper in Brazil. The offices of Folha de S.Paulo, the newspaper with the biggest circulation in Brazil, are located almost 4,000km from Manaus in the north of the country. For this geographical reason, regional coverage is always more effective. Similarly, while other markets tend to produce the vast majority of their media coverage within 48 hours of outreaching, here you can still be generating coverage a week or two later.
Make sure you can deliver on promises
But be careful what you wish for. One major tech company arrived in the region this past year making big promises it would undercut the entire market. Affordability was the crux of the company's entire campaign, yet when it finally came to launch, it ended up retailing no cheaper than its rivals due to the cost of importation taxes and such like. Brands must be extremely careful with what they promise; setting a level of expectation they cannot possibly meet is a recipe for a ruined reputation — especially now that more than 85% of the region has internet access.
Such high levels of connectivity have helped turn LATAM into the biggest influencer market in the world. Again though, if you plan to tap into it, be prepared to adapt accordingly. Negotiating styles differ considerably and while talent managers are helping improve the situation, it's not unheard of to be quoted $100,000 only for the influencer to eventually agree to do it for $2,000. That is not to say influencer marketing will be cheap, but rather you need to know who you are dealing with. If you go to Mexico or Chile, an elite influencer may cost you the same money as it would in the United States — or possibly even more — but you'll also see amazing results.
Ultimately, you need to respect the market. Do so and the potential for success is plentiful. Fail and you may as well say adios — most likely in a voice much too loud and to a population that don't even speak Spanish.
About the author
Alasdair Townsend, Managing Partner, Sherlock Communications.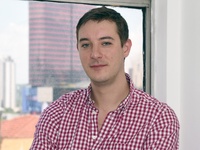 Forward, Post, Comment | #IpraITL
We are keen for our
IPRA Thought Leadership essays
to stimulate debate. With that objective in mind,
we encourage readers to participate in and facilitate discussion.
Please forward essay links to your industry contacts, post them to blogs, websites and social networking sites and above all give us your feedback via forums such as IPRA's LinkedIn group. A new ITL essay is published on the IPRA website every week. Prospective ITL essay contributors should send a short synopsis to IPRA head of editorial content Rob Gray
email
Share on Twitter
Share on Facebook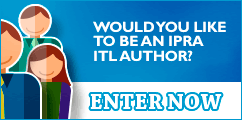 IPRAOfficial