Thought Leadership Essays
Viewing posts from December, 2020
By: Francesca Concina 28/12/2020

Remote working and digital communications are not a block in building bridges. They are the bricks that support them. By Francesca Concina.
By: jonathan Hemus 21/12/2020

Strategies that have guided organisations through the pandemic may not be as effective when responding to a different type of crisis which arrives with no warning and escalates rapidly. By Jonathan Hemus.
By: Deepshikha Dharmaraj 14/12/2020

Brands that do 'purpose' in the right way can help revive spending, drive innovation and improve their relationship with consumers. By Deepshikha Dharmaraj.
By: Emma Kane 07/12/2020

Listening allows you to stop guessing and build campaigns based on facts, not assumptions. It's also a sign of respect. By Emma Kane.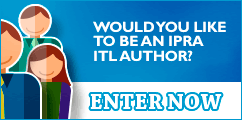 IPRAOfficial