Thought Leadership Essays
Viewing posts from April, 2013
By: John Bailey 26/04/2013
Until recently, best practice for an aviation crisis centred on the premise of the Golden Hour. The rise of social media has led to the emergence of a new template. By John Bailey.
By: Charlotte Chunawala 17/04/2013
There's the risk when media training of smoothing away too many rough edges, so that when top executives are interviewed they look and sound as if they lack personality, with the result that there is little interest in what they say. By Charlotte Chunawala
By: Andres Wittermann 10/04/2013
Global brands must put in place a social media strategy that allows for insight into what customers want locally and encourages innovation. By Andres Wittermann.
By: Elaine Cameron 01/04/2013
Astonishing advances in technology are transforming the way we look at death, creating new business opportunities and raising digital legacy issues. By Elaine Cameron.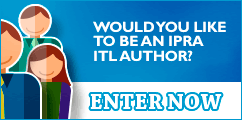 IPRAOfficial