ITL #21 The global social media challenge: a social marketer's guide to managing brands across borders

9 years, 11 months ago
(Comments)
Global brands must put in place a social media strategy that allows for insight into what customers want locally and encourages innovation. By Andres Wittermann.
Today, every brand is a global brand. Customers around the world can access your content, discover and interact with other customers, and add their voice to the conversation about your brand. As a marketer you need to be conscious of the different needs of your audiences.
This creates some challenges. How do you meet the needs of an audience that speaks multiple languages? How do you appear responsive when your customers are in several timezones? How do you segment and prioritise your social media efforts?
This paper is intended to help marketers create a social media strategy that works across borders and achieves their global marketing goals.
The challenge brands face
One of the most common challenges multi-national companies face is how to create a social media strategy that maps onto their global organisation. They need to establish a framework that makes sense and has clear ownership, while providing enough flexibility to meet the needs of each country.
Marketers understand the importance of local language content. So does that mean multiple blogs in multiple languages, or a single English-language blog? Do you allow mixed-language content on your YouTube channel and Twitter feed, or dilute your online equity by creating multiple channels? How do you evaluate Facebook, Twitter, LinkedIn and YouTube versus local social networks?
Social media is all about speed. So what happens if a customer in Spain complains on Twitter and no one in that timezone is authorised to act? In the hours between that first complaint and your alarm clock beeping, the situation may have spiralled to much more serious proportions.
In summary, whether you're marketing a sophisticated multi-national, or a start-up with international ambitions, you need a clear strategy that addresses all these challenges and a plan to meet the different needs of a global audience.
Best practice recommendations
1. Understand where your communities are
• Set up monitoring tools and search queries and watch who is mentioning your brand
• Use Google Trends to see how people are searching for your brand or topics related to your brand. You can view results by geography
• Forums are a great place to find active audiences. To identify these forum communities, use tools like Boardreader and filter your results by language
• Check your own web analytics for signs of significant traffic from specific markets
Find out whether your most active communities coalesce around specific topics, rather than language or geography. You can use tools like Sysomos to analyse sentiment within online conversations.
If you haven't already conducted a social media audit for your brand, then you should do this as part of a broader analysis of your social presence.
2. Organise your channels
Best practice suggests a hub and spoke model works most effectively; pick one channel to be the focal point and priority for your social media efforts.
For many brands, especially B2B ones, this will be an owned channel such as a blog, forum or community site rather than a third party platform such as Twitter or Facebook. It makes sense to align the hub with your largest, most active market – so usually it's in English-language.
Focus on creating content and building authority for that hub. Use other social platforms and channels to promote that content and drive traffic to the hub. Use third party platforms to listen and respond to your communities in their language. This will be primarily a reactive effort to start with. It takes time to build a credible social presence.
For brands with an established social media presence, the challenge is often how to streamline numerous sites and channels. While you want to encourage participation (you'll need that later), having dozens of social profiles is at best inefficient and at worst damaging to your brand.
A good solution is to create a three-tiered strategy: [see image]
3. Don't forget about SEO
When implementing social media programmes across regions, companies may end up spawning additional self-hosted web properties, like blogs and forums, as part of their approach.
To fully activate the search / social intersection, brands should be conscious of implementing international SEO best practices with any social assets developed.
Develop content that meets your audience's needs
Now you know where your communities are and what they're interested in. You have a way to listen to them and communicate with them. You have organised your channels and prioritised your resources accordingly. Now you need to create content that will support your global needs and demonstrate a global view.
In general, the rules of content creation for global brands are:
• Always remember that your audience is global and be careful of content that is irrelevant or inappropriate in certain markets
• Don't rely on Google Translate to create local language content. Always use a professional translation service and have a native speaker check it
• Use images wherever possible – pictures and graphics are much easier to digest for international audiences
• Relevance is critical. Every individual your organisation engages with needs to see how the conversation is relevant to them. For international programmes, make sure you are informed about the hot topics and sensitive issues in your target markets and have relevant local examples to offer
Identify the right influencers in each of your target markets and put effort behind engaging with them. Give them access to resources and (literally) speak their language, and you will be so much more effective than the hundreds of companies that blast their 'targets' with the same corporate material.
Implement a global social media policy
The more distributed your organisation, the harder it will be to enforce guidelines around appropriate use of social media. A global social media policy is important. So what are the key components?
• Introduce your main social channels and say what they are for. The policy is a good opportunity to ensure everyone understands how the organisation uses social media and to encourage people to follow the company's updates on social channels.
• Introduce the people responsible for social media in your company – make sure everyone in the company knows who they are and how to reach them
• Establish ground rules for social media marketing. Highlight who can and cannot create a social media channel or profile on behalf of the company. Lay out what is permissible, who needs to give approval, how each channel must be branded, and what types of content can and cannot be shared.
• Establish acceptable individual use guidelines. A social media policy needs to include rules for use of social media at work, what may or may not be said about the company in an employee's own social networks, and what the consequences are of breaching the policy.
• Clarify the crisis procedure. Define what constitutes an issue and describe the escalation process. If applicable, include guidelines for responses that may be given locally.
• Have your policy reviewed by the legal department for any regulatory, compliance, or corporate requirements.
• End the policy by providing a way for markets to put forward suggestions. Your staff are your eyes, ears, arms and legs in a global campaign and their active participation, when properly managed, can enhance its success.
Measure, iterate, refine
Measure a global social media programme in the same way you measure any campaign. Be sure to establish outcomes that reflect your business goals, then Key Performance Indicators to show progress toward those outcomes.
Your most important goals will focus on your hub channel. If that's your company blog, for example, showing continued growth in subscribers and links will be key. If your focal point is a website geared toward lead generation, the number of conversions on that site will be your top metric.
Be careful about comparing metrics across markets. Social media adoption varies greatly and it's hard to gain a true like-for-like comparison when focusing on quantitative metrics. Instead, focus on qualitative metrics: What is the overall tone of conversation? Which messages gain the most traction? What is the level of engagement in proportion to the community size in each market?
Conclusion
Social media gives global brands a valuable opportunity: to gain direct insight into what customers around the world want.
But, social media is also an area that global marketing can quickly lose control of. If no one is setting a strategy or enforcing a policy, social media can be perceived as a free-for-all and a cheap means of bypassing corporate approval processes. Brands need to be proactive about this and manage it strategically, without stifling innovation or ignoring local needs and nuances.
There is a way to be both global and local with social media.
• Listen carefully
• Organise channels thoughtfully
• Create relevant content
• Allocate resources to engaging with local influencers and communities
• Measure appropriately and refine based on data
By following this formula, global brands can be successful in social.
Thought Leader Profile
Andres Wittermann, Executive VP EMEA & APAC, LEWIS PR. This article is based on a Lewis PR White Paper. For further insight and tips, please download the full White Paper at: http://publish.lewispr.com/whitepapers/globalsocialchallenge/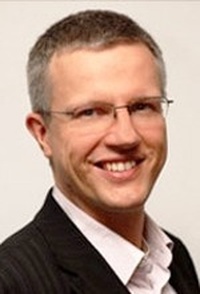 Forward, Post, Comment | #IpraITL
We are keen for our
IPRA Thought Leadership essays
to stimulate debate. With that objective in mind,
we encourage readers to participate in and facilitate discussion.
Please forward essay links to your industry contacts, post them to blogs, websites and social networking sites and above all give us your feedback via forums such as IPRA's LinkedIn group. A new ITL essay is published on the IPRA website every week. Prospective ITL essay contributors should send a short synopsis to IPRA head of editorial content Rob Gray
email
Share on Twitter
Share on Facebook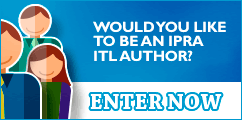 IPRAOfficial