Brand MENA: A Business Confidence Restoration Challenge

12 years, 3 months ago
(Comments)
Andrew Mackay assesses the challenges now facing the inward investment and tourism authorities in the Middle East and North Africa.
If there is one business lesson to be learned from the momentous events in the Middle East and North Africa these past few months, it is the fragility of reputation.

People power has succeeded where diplomacy and political dialogue have spectacularly failed, dealing a massive body blow to the carefully-nurtured business reputations of Tunisia, Egypt, the Kingdom of Bahrain and now Libya and Syria.

In a business context, the net effect – to date – of the drive for democracy is the loss of a Grand Prix worth tens of millions of US dollars in revenue, punitive trade and aid sanctions and the displacement of thousands of migrant workers to southern Europe in yet another humanitarian disaster.

And where do you begin to assess the likely long-term impact to the business reputations of these countries? Will Bahrain's crown as king of the Middle East's banking sector start to slip as international banks eye up alternative – and safer – destinations in the region?

Stability in the spotlight

As worryingly, the unrest in MENA has dragged the rest of the region into the spotlight, further fuelling prejudice about stability generally in this part of the world. Will countries like Qatar and the United Arab Emirates, which have largely escaped the unrest, experience a knock-on effect of reduced investor and tourism confidence?

Both host major international sporting events and must have concerns about how the regional unrest, which has dominated world news for four months, will play out in terms of visitor numbers and tourism generally.

For MENA's inward investment and tourism agencies, the turmoil cannot have come at a worse time. Local marketing campaigns, underpinned by economic reform programmes aimed at attracting foreign direct investment, were starting to pay dividends. Growing business confidence, notably among EU and GCC investors, had manifested itself in major joint ventures in, for example, the renewable energy and power generation sectors in Algeria and Libya.

And, after three years of recession in the West, tourists had started to travel again, spending money on holidays in the Mediterranean and Red Sea resorts.

Business damage

But with the damage to the business reputations of Tunisia, Egypt, Bahrain, Syria and Libya, a further immediate consequence of the unrest must be to what extent this has also impacted the tourism and inward investment brands of those countries.

Rather like a lava flow, reputational damage sweeps up and absorbs everything in its unstoppable path. And therein lies the real reputation management challenge: how to restore confidence in a measured, credible way after a once-in-a-lifetime crisis that has attracted global attention.

Any recovery, when it comes, can be expected to start modestly and quietly. Expect the Chambers of Commerce, joint business groups and foreign commercial alliances that are a feature of doing business in this part of the world to feature prominently. Exhibitions and conferences will also seek to provide the reassurance that recovery is under way.

But there will be no quick fix, simply because restoring a reputation does not and cannot happen overnight.

Organisations like the Bahrain Economic Development Board will have to mobilise all the resources at their disposal to persuade GCC and international banks and financial institutions of the Kingdom's long-term business viability.

It will require time and patience, against a backdrop of continuing and unwelcome media scrutiny that will keep the political issues in Bahrain and other countries in the international eye for months ahead.

Plausible policies

The secret will be to back the carefully-crafted 'we're open for business again' messages with concrete policies that are plausible and substantive. There cannot be any suggestion that this is simply a rush back to market, otherwise there will be further loss of credibility.

Similarly, spending millions of dollars on advertising to convince tourists to return to the Mediterranean and Red Sea resorts to escape the snow and cold of northern Europe this Christmas, simply won't wash. Restoring reputation goes beyond simple words, as BP found to its cost with its 'Beyond Petroleum' campaign, and consumers are increasingly discerning.

Brands and reputations can and do recover, given time, but the rehabilitation has to start now. There is a narrow window of opportunity, possibly just a few months, during which the new, emerging regimes can capitalise on the goodwill among Arab and Western nations anxious to see and support change for the better.

In Egypt's case, there is no other choice. In 2009, an UNCTAD report ranked the country as the second highest recipient of FDI among African nations, with US$7 billion.

That is a position one of the poorest and most heavily populated countries in the region cannot afford to give up lightly.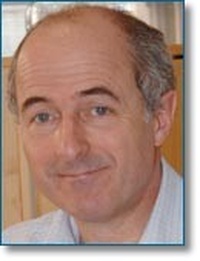 Forward, Post, Comment | #IpraITL
We are keen for our
IPRA Thought Leadership essays
to stimulate debate. With that objective in mind,
we encourage readers to participate in and facilitate discussion.
Please forward essay links to your industry contacts, post them to blogs, websites and social networking sites and above all give us your feedback via forums such as IPRA's LinkedIn group. A new ITL essay is published on the IPRA website every week. Prospective ITL essay contributors should send a short synopsis to IPRA head of editorial content Rob Gray
email
Share on Twitter
Share on Facebook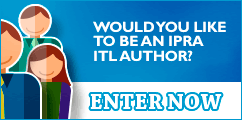 IPRAOfficial