Thought Leadership Essays
Viewing posts from September, 2016
By: Benjamin Haslem 26/09/2016
Influencing government policymakers is hard to do but the chances of success are increased by adhering to a set of basic principles. By Benjamin Haslem.
By: Tom Parker 19/09/2016
Budgetary constraints have prevented the widespread use of microtargeting but it is only a matter of time before data driven communication features more frequently in political and non-political campaigns. By Tom Parker.
By: Andrew Grant 12/09/2016
The squeeze is on for London's Financial and Corporate PR agencies. Is it time for some profound changes? By Andrew Grant.
By: Kiri Sinclair 05/09/2016
Consumers in Asia love to record and share their experiences. As such, there are tremendous opportunities for brands to involve them in live events. By Kiri Sinclair.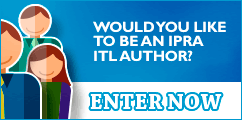 IPRAOfficial