ITL #185 Experiential PR: the active engagement boom in Asia

7 years, 3 months ago
(Comments)
Consumers in Asia love to record and share their experiences. As such, there are tremendous opportunities for brands to involve them in live events. By Kiri Sinclair.
The role of PR is evolving from storytelling into creating experiences.
This trend is catching on fast in Asia, where media and audiences thrive and engage more actively with a brand when able to be a part of the storytelling rather than passively hearing or reading about it.
We are seeing a steady increase in experiential PR being implemented in key markets across Asia, especially competitive consumer markets such as Hong Kong. There is vast potential for its development as consumers and media want to engage with a brand in a new way.
Experiential PR allows the audience to truly understand what a brand is about and how they can be a part of it.
Experiential PR as part of the digital and social space
Often an experiential PR strategy is focused on 'real time' communications, making social and digital the key channel focus. Whether the audience is media or consumers, producing an experience that creates an emotional and shareable connection is the objective.
Experiential PR creates an opportunity for fantastic visuals, shareable via images and video. This ability to capture and share the experience is part of the measurable outcome of the activation.
Consumers' reactions to Experiential PR
In Asia, we love to take photos and videos so that we can share our experiences on social media – it can actually be more important than the experience itself!
Consequently, Experiential PR will continue to grow in Asia, dominating the consumer landscape in the coming years, as brands see the true value of investing in campaigns that go further than storytelling.
Experiential PR as part of the Integrated PR space
PR agencies have always been skilled in the events space, and it is natural that they take ownership of the experiential space as well. The fundamental difference from a typical media or consumer event is that with an experiential strategy, all components of Integrated PR are brought into play, from key messaging, audience insight and big ideas through to storytelling across traditional, social and digital platforms -- with the key outcome focused towards making a closer bond between consumers and the brand.
Integrated PR agencies such as Sinclair Communications are experts across all of these sectors, so are best placed to bring this together most cohesively. This is a big draw for clients who wish to have a more integrated approach to their marketing and PR activations.
Experiential PR in action
Two months ago we successfully engaged local media in a new sports bra brand, Regina Miracle, through an experiential PR campaign. A highly competitive market with many strong international brand players, sports bras cross the sport and fashion sectors.
Our challenge was to draw brand awareness and excitement for the new technology, and stand out amongst competitors. Rather than just sending an announcement press release or 'gifting' product to influencers, we took a step further. Through collaborating with a local trampoline gym, juice brand and haircare product, we created an exciting experience for the ladies.
We invited media and key opinion leaders to an event at a local trampoline gym, where they could try on the sports bra and join a training session. They could bounce test the look and feel of the bra – a true experience of the brand. We rounded out the event with cleansing juices and hair dos.
Media were thrilled with the event, one saying it was a "breath of fresh air" to have such an experience of a brand. Traditional and online media coverage was strong, and social media results impressive. Our client was thrilled as were the collaborating brands. A true success.
Another activation was Singapore Weekend for Singapore Tourism Board. For the second year running our goal was to connect Hong Kong travellers with the Singapore story, showcasing how Singapore as a destination can exceed their holiday expectations.
Based on insights that Hong Kongers want to have a very full travel schedule and are looking for safe and friendly destinations that the whole (multi-generational) family will enjoy, we created a destination pop-up at a mall in Hong Kong.
We collaborated with the tourism industry and travel trade partners to recreate a Singaporean tourism experiences, right down to the hawker stands, to showcase the appeal of Singapore. The activation included social media games, fantastic travel deals, online competitions and more activities that gave media and consumers an experience of what a holiday in Singapore would be like.

At the media launch of the event, influential stakeholders of the Singaporean community based in Hong Kong along with local celebrities and government representatives joined us to share their love of Singapore. With over half a million visitors during the weekend, over 40 media stories, and 70 strong social media engagements, Hong Kongers were truly excited by the opportunity to engage and experience Singapore!
Forward, Post, Comment | #IpraITL
We are keen for our
IPRA Thought Leadership essays
to stimulate debate. With that objective in mind,
we encourage readers to participate in and facilitate discussion.
Please forward essay links to your industry contacts, post them to blogs, websites and social networking sites and above all give us your feedback via forums such as IPRA's LinkedIn group. A new ITL essay is published on the IPRA website every week. Prospective ITL essay contributors should send a short synopsis to IPRA head of editorial content Rob Gray
email
Share on Twitter
Share on Facebook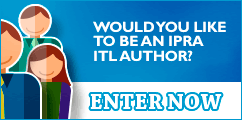 IPRAOfficial