Thought Leadership Essays
Viewing posts from September, 2010
By: Samantha Watt. 18/09/2010

Samantha Watt is exasperated that some clients in South Africa still underestimate the power of PR to engage with audiences, build long-term relationships and positively affect the bottom line.
By: Alan Tyrrell 18/09/2010

After a decade of conspicuous consumption, Ireland is once again returning to the fundamentals of substance over style in its reputation management. Alan Tyrrell provides Frontline with a snapshot of the recent past and current trends in PR in Ireland.
By: Stuart Smith 18/09/2010

Stuart Smith provides an insightful, provocative and amusing point of view on the European Communications Monitor Survey Results (2010).
By: Robert Hastings 18/09/2010

The PR community must do more to define and institutionalize strategic communication. Robert Hastings has tailored some strategic communications concepts developed by the US Department of Defense to suit the business environment.
By: Peter Goll 18/09/2010

Corporations must be increasingly adroit at public diplomacy and engaging with society as a whole if they are to thrive in the global marketplace, asserts Peter Goll.
By: Mark Giles 18/09/2010

In order to restore its tattered reputation quickly and return to profitability, BP must engage the media and the world, while realizing that a legal perspective is only part of the solution. By Mark Giles.
By: Giles Fraser 18/09/2010

Sweeping changes to the media landscape are having a profound impact on the PR industry. Giles Fraser presents the findings of a multi-country study into the rapidly-evolving working practices of journalists.
By: Piers Finzel 18/09/2010

The hype surrounding social networks has raised the expectations of clients in the B2B sector. Piers Finzel warns that Facebook et al are not always an appropriate part of the communications mix.
By: Emma Dale 18/09/2010

Emma Dale outlines some major differences between Europe and the Far East relating to recruitment, talent development and staff retention.
By: Anja D'Hondt 18/09/2010

Delivering successful multi-country campaigns within Europe involves adjusting formats to meet local preferences, writes Anja D'Hondt.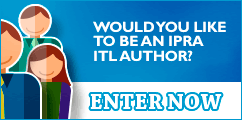 IPRAOfficial