The Challenges a Headhunter Faces in Asia

13 years ago
(Comments)
Emma Dale outlines some major differences between Europe and the Far East relating to recruitment, talent development and staff retention.
Having recently relocated from London to Hong Kong to set up Prospect in Asia, it became quickly apparent that the Asian market is a very different one from London when trying to recruit and retain PR and Communications staff. The Asian PR and Communications market is a far more immature market to that in the West with the main challenge being the lack of talent overall.

Having arrived in Asia in December 2009, it was obvious that this is a market on the up compared with the West. When it came out of the global downturn, it appears that the market has gradually become more developed and that candidates are feeling ever more confident in making a move into a new role.

That said, it is clear that, in the main, firms are still finding it difficult to hire staff across the Asia region due to the lack of experienced talent. We cannot ignore the fact that finding good talent is still incredibly hard, particularly public affairs staff due to the immaturity of the public affairs scene in Asia and also the fact that as a market it is not being properly understood.

There seem to be plenty of advertising and marketing candidates but finding PR, Communications or public affairs candidates for a PR agency or an in-house team can be challenging. Internal Communications is also a misunderstood discipline, mistakenly thought only to involve writing a newsletter and updating content for the intranet. As such it is hardly surprising that sourcing talent with strategic internal Communications capabilities is very hard.

Chinese speakers

The need for Chinese speakers is huge, particularly at the junior to middle management level. A person who is fluent in Mandarin/Cantonese and English, who is also of Chinese origin, has been educated in the West and finally has PR/Communications experience is like gold dust and highly sought after.

Most firms look for a balance of local and ex-pat talent within their communications teams but one of the hardest skills to source is someone who has the ability to act as a "trusted advisor" to senior management. A person who can actually advise their CEO and have the confidence to offer sound, but sometimes unpopular, counsel is a rare commodity.

Therefore one would think that recruiting from the West to cater for this lack of experience would seem the way forward. Not necessarily so as it is becoming more of a prerequisite to source local talent due to the desperate need for current market knowledge within a particular country. An example is the China market; here it is essential to have previous or current China PR experience in order for individuals and companies to be successful.

Perceived status

Another observation is that candidates in Asia seem to place a lot more importance on their job title, and therefore perceived status, than in the West. There are numerous examples of candidates moving jobs simply because they were headhunted, often for a notional increase in pay but a better title. A large number of candidates are only interested in in-house communications roles, due to the perception that this is a more high profile and more important role than one in a consultancy.

Being 'the client' and therefore 'the boss' is hugely attractive especially when coupled with the fact that these roles are viewed to be less stressful, have a better work/life balance and better remuneration packages.

Many firms lose their staff due to long working hours and for their staffers' desire to move in-house. Overall the Asian agency PR firms do work longer hours when compared to the West or their in-house colleagues. It's almost like the PR market in London in the late 80s/early 90s. Twelve-hour days are common, although the ex-pats are trying to change this by showing the Asian staffers how to work smarter as well as getting PR's to adopt the practice of leaving the office once they have completed their work rather than leaving the office five minutes after their boss has left.

Job hopping

Staff retention is also a major issue for most PR Agencies. The inability to hire appropriately means that teams are understaffed, overstretched and therefore do have longer working hours. I regularly see CV's of 'job hoppers' that most Western firms would automatically find a 'turn off'. However, job hopping is a common practice in Asia. Firms are desperately trying to rectify this but it still exists at present. Many firms are focussing on better ways to retain staff so that they don't face the challenge of trying to source replacement staff.

Recruiting junior staff in the PR market in Asia is relatively easy and firms should capitalise on this willing, eager and malleable talent pool. As an industry this is an opportunity to bring more talent in at a grass roots level, therefore expanding the overall market, allowing progression for all professionals to grow their experience through the ranks.

If firms offered graduate schemes with good training and progressive career paths to hungry, ambitious graduates it would benefit the whole industry in the medium to long term.

Talent squeeze

Senior level hiring certainly possesses its challenges; the Asia market is relatively immature and this causes a bigger squeeze on the talent pool. In a more developed market one would typically look at the Number Two to step into a Number One's shoes. However, it is unusual that a Number Two in Asia is qualified and experienced enough to step up to the Number One job and therefore internal promotions at this level are rare.

Most firms source externally and find it extremely difficult to find the right person for their role. This issue should dissipate as the Asia market matures but it is a problem that is being faced at the moment.

The one thing that I would reiterate is that the PR market in Asia seems to be in great health. The majority of firms are expanding, great opportunities are available and it does seem as though the global tsunami may be behind us.

All of these things are hugely positive. Yet there is a need to address the long hours and staff retention issues. Then, hopefully, the PR and Communications market in Asia will soon be catching up with the West.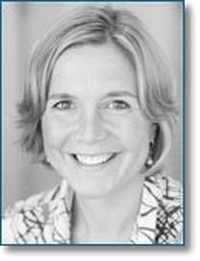 Forward, Post, Comment | #IpraITL
We are keen for our
IPRA Thought Leadership essays
to stimulate debate. With that objective in mind,
we encourage readers to participate in and facilitate discussion.
Please forward essay links to your industry contacts, post them to blogs, websites and social networking sites and above all give us your feedback via forums such as IPRA's LinkedIn group. A new ITL essay is published on the IPRA website every week. Prospective ITL essay contributors should send a short synopsis to IPRA head of editorial content Rob Gray
email
Share on Twitter
Share on Facebook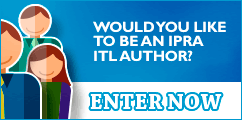 IPRAOfficial