Thought Leadership Essays
Viewing posts from March, 2022
By: Alejandro Butler 28/03/2022

Russia's invasion of Ukraine has sparked fear and outrage around the globe. How should businesses react? By Alejandro Butler
By: Lis Anderson 21/03/2022

Although ESG offers huge opportunities, businesses often put the cart before the horse by proclaiming better sustainability performance than their competitors without the data to back up such claims. By Lis Anderson.
By: Kate Dobrucki 14/03/2022

It's time for women to detox from being overly apologetic and celebrate their own remarkable talents. By Kate Dobrucki.
By: Daniel Silberhorn 07/03/2022

Communication and effective stakeholder engagement are the key drivers to support true transformation and help achieve the UN 1.5°C target. This takes the whole PR profession. By Daniel Silberhorn.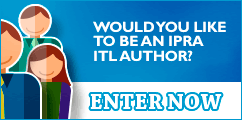 IPRAOfficial