ITL #466   The war that invades us all: steps for business owners

11 months, 3 weeks ago
(Comments)
Russia's invasion of Ukraine has sparked fear and outrage around the globe. How should businesses react? By Alejandro Butler
While we still count on a daily basis those infected and those who lost their lives as victims of covid-19, and while we still continue to wear masks, the logical time of tranquility to capitalize on the lessons that the pandemic left us in terms of communication is shaken by the storm of war.
The images that arrive from Ukraine make us feel as if we were in a film made during WWII. We would have never imagined that in the 21st century we could see a war of this sort, between two countries so integrated into the world economy.
In a globalized and integrated world, this type of situation affects us all. Even when we are thousands of kilometers away, technology allows us to stay close and we cannot help feeling afraid. Europe is key for everyone. It is the cradle of Western civilization, and seeing it under threat creates great concern on a worldwide scale.
We all have ancestors, family or friends who lived or still live in Europe, and what is happening affects us and scares us all. Unlike the pandemic that generated fear but with resignation, because humanity did not have an immediate response to that crisis, in the case of war it generates fear with indignation and disbelief, because wars are often avoidable and depend on people's decisions made from flesh and blood, just like us.
That fear and outrage affects our daily lives, even when the center of the action is thousands of kilometers away. People who feel that fear work in the companies that move the economy of our countries, and they develop businesses that may be affected by this situation. Exports to Russia or Ukraine, prices of products in which these countries play an important role, tourism or business with Europe, countries and people who feel threatened by the consequences and the outcome of the war lead to prolonged uncertainty and many of the fears that the pandemic generated.
IPRA issued a statement on Ukraine on 2 March which backed the stance of UN Secretary General António Guterres and called on PR practitioners to "make every effort to not intentionally disseminate false or misleading information." While outlined below is advice generated from a Page Society session of public affairs advisors and corporate CCOs also held on 2 March. This is a relatively concise and pragmatic summary of steps that might be helpful for you to consider as business owners if you are impacted by the crisis, shared with us by Jeff Altheide, Global Managing Director of PROI Worldwide:
.
It's not the time for long-term planning. Focus on protecting your people, safeguarding your business assets and monitoring the evolving situation. Right now, the geopolitical environment is not conducive to long-term planning—in fact, even mid-term planning would be a fool's errand. Instead, focus on your people, your assets and your assessment of the situation through the lens of its intersection with your organization's priorities—from brand to societal value.
For this crisis, speaking well is more important than speaking first. Often, speed is a virtue, but in a complex, rapidly developing situation like this one, not all constituents are aligned—particularly for multinational organizations. Look closely at how your stakeholders are behaving and listen closely to what they are saying. It makes sense to express support for Ukraine from a humanitarian perspective.
Taking action beyond what's required by the sanctions is a difficult question. Morning Consult has found that consumers favor action to cut business ties with Russia, at least temporarily. One salient example is BP's costly decision to pull back from Rosneft. However, when asked what he's advising clients, APCO's Jonathan Winer (formerly of the U.S. State Department) said, "The sanctions are so dynamic that it's very dangerous to do anything right now other than be as quiet as you can reasonably be operationally."
Sanctions aren't just about restricting economic activity—they're a signaling mechanism. They are also a tactic for undermining Putin's regime and creating anti-war sentiment. There is more public support for sanctions, relative to other options like military action, according to Morning Consult, even if it means higher prices for consumers.
Safeguard your technological infrastructure. Russia's biggest lever to respond to sanctions is on the cyber front. The financial sector's complicity in sanctions makes it a target. In short, get prepared for more cyber attacks.
There is pain ahead. Courtesy and understanding will be the true measure of your leadership and your organization's actions. The Ukrainian diaspora is immense and emerging as an impactful stakeholder group. Lead with empathy. Align your statements with your actions, and your actions with your purpose.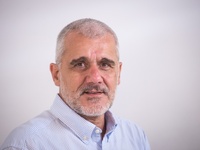 Forward, Post, Comment | #IpraITL
We are keen for our
IPRA Thought Leadership essays
to stimulate debate. With that objective in mind,
we encourage readers to participate in and facilitate discussion.
Please forward essay links to your industry contacts, post them to blogs, websites and social networking sites and above all give us your feedback via forums such as IPRA's LinkedIn group. A new ITL essay is published on the IPRA website every week. Prospective ITL essay contributors should send a short synopsis to IPRA head of editorial content Rob Gray
email
Share on Twitter
Share on Facebook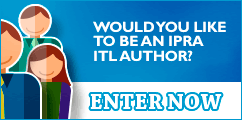 IPRAOfficial