Thought Leadership Essays
Viewing posts from October, 2007
By: Perry Yeatman 02/10/2007

In their new book, Get Ahead By Going Abroad, co-authors C. Perry Yeatman and Stacie Nevadomski Berdan highlight the advantages of working overseas.
By: Arthur E.F. Wiese, Jr. 02/10/2007

Arthur E.F. Wiese, Jr. has seen a seismic shift in the nature of communications over the course of a distinguished career in journalism and PR. How, he wonders, will communicators of the future connect with audiences.
By: Romeo P. Virtusio 02/10/2007

Romeo P. Virtusio, editor of a recently published book on achieving success in PR, shares insights and tips in selected extracts from his nine esteemed contributors.
By: Rosa María Torres Valdés 02/10/2007

Rosa María Torres Valdés has conducted research and analysis on public relations procedures at local development networks.
By: Philip Sheppard 02/10/2007

It is often said that man's best friend is a dog. Philip Sheppard forms an unexpected attachment to a bronze pooch.
By: Derrick Pieters 02/10/2007

Are PR practitioners members of a profession or members of societies and associations, ponders Derrick Pieters as he calls on the industry to use its skills for its own advantage.
By: Morgan McLintic 02/10/2007

In an era of virtual worlds, search engine optimized press releases, social media and incalculable blogs, PR professionals need to develop their technical skills, argues Morgan McLintic.
By: Rašeljka Maras Jurièiæ 02/10/2007
Rašeljka Maras Jurièiæ says that you cannot beat the expertise of specialist PR agencies.
By: Alan Lane 02/10/2007

Ten years ago Britain mourned the death of Princess Diana, with an unprecedented emotional outburst. The events of the week that followed led many to ask: are those holding the reins of power really in touch with public taste? Alan Lane looks at how her un
By: Michele Kling 02/10/2007

Lack of federal standards on health screening tests given to newborn babies triggered an ongoing information campaign targeting parents and policymakers across the US. By Michele Kling.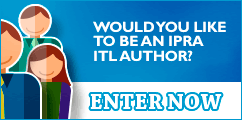 IPRAOfficial