Emotional Connection (Woof!)

15 years, 1 month ago
(Comments)
It is often said that man's best friend is a dog. Philip Sheppard forms an unexpected attachment to a bronze pooch.
I have a confession to make. I've developed an emotional connection with a dog. Well to be precise – with a statue of a dog. And the dog is urinating. How did all this come to pass? Is the pressure of office too much? My story.

It could of course only happen in Brussels, home to a more famous urinating statue –that of Manneken Piss, the much loved little boy with fully-functional fountain and a host of 725 colourful uniforms presented by guilds and societies from all over the world. Brussels also has the lesser known Jeanneken Piss, a little squatting girl created in 1985, which somehow does not attract the same following.

So it was no surprise when in 1999 artist Tom created a life-size pissing dog in bronze for one of Brussels' more fashionable shopping streets, rue des Chartreux. I saw it often and though smiled, got nothing more at an emotional level. Then one dark day, thieves tried to steal it. Chased off by nearby angry shopkeepers, the statue was taken for safekeeping and a demand sent to the city mayor to re-install it with more secure footing.

Floral Tributes

All I knew was it was gone. And then, through the offices of Patricia the local florist extraordinaire from the same street, I received an invitation to the grand re-installing of "Het Zinneke". It was through this process that I learnt not only of the affection the animal had with the shop-keepers but that it also had a name. Zinneke means little Senne, which is the river that runs through the centre of Brussels.

You need to have a long memory to have actually seen the river as it was paved over in the 1930s after a relentless process of urbanisation that started in 1867. Street mongrels, known for scampering playfully on the banks of the river, and less poetically known for floating down it once dead, were named zinneke. Later this idea of a robust mixed race applied to Brussels people themselves, being blends of Walloon, Flemish and sometimes more exotic stock.

The ceremony itself overseen by the artist and the burgomaster of the city was a street party complete with flowing champagne, Belgian beer and fine canapés. Patricia had even erected a curtain and lights around Het Zinneke for his grand and second unveiling. A band, with all the style of a Rio carnival samba processional, played off-beat riffs on saxophone and tuba.

Canine Greetings

And thus I find myself muttering under my breath as I pass him now "Hello Zinneke", and found a certain shock when last week a tourist was sitting on him for a photo-opportunity. Have some respect!

For me of course the emotional connection was all brought about by the first rate PR of a florist, a beautician and a friend of theirs who knows about such things (ah ha, a professional). A statue had a story; his very own story and has forever changed my relationship to it; to Zinneke.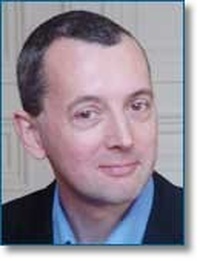 Forward, Post, Comment | #IpraITL
We are keen for our
IPRA Thought Leadership essays
to stimulate debate. With that objective in mind,
we encourage readers to participate in and facilitate discussion.
Please forward essay links to your industry contacts, post them to blogs, websites and social networking sites and above all give us your feedback via forums such as IPRA's LinkedIn group. A new ITL essay is published on the IPRA website every week. Prospective ITL essay contributors should send a short synopsis to IPRA head of editorial content Rob Gray
email
Share on Twitter
Share on Facebook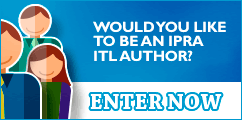 IPRAOfficial