Thought Leadership Essays
Viewing posts from June, 2015
By: Richard Northcote 30/06/2015

A myopic focus on investors may result in extremely naïve communications practices and at worst may act as a spur to unethical behaviour. By Richard Northcote.
By: Kim Blanchette 22/06/2015

There was far more to the launch of an energy regulator than a new name and logo. And as floodwaters rose, so did the communications challenges. By Kim Blanchette.
By: Sandra Wills Hannon 15/06/2015

People are at varying stages of readiness for accepting something new. To foster engagement, social marketing must be built on a model of profound communications. By Sandra Wills Hannon.
By: Andy Green 08/06/2015

Attempts to change attitudes and behaviours often founder due to target audience inertia. In order to succeed, communicators must develop a clearer appreciation of the human tendency to take the path which represents the least risk. By Andy Green.
By: Sarah Milner 01/06/2015

In the tech sector there is scope for PR to work smarter and more closely with Sales to target key prospects and drive up revenue. By Sarah Milner.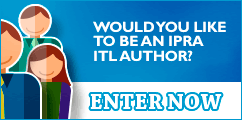 IPRAOfficial