News
Viewing posts from May, 2018
By: Gustavo Averbuj 28/05/2018
Going global means striking the right balance between local market insight and international capabilities. Although some degree of consistency is vital, we are not all the same! By Gustavo Averbuj.
By: Penny Burgess 21/05/2018
China's consumers are hungry for 'amazing' new products and predisposed to ascribing a social benefit to them. Yet at the same time, they are turned off by over-inflated claims concerning innovation. By Penny Burgess.
By: Etsuko Tsugihara 14/05/2018
As host nation for the both the next Rugby World Cup and summer Olympics, Japan is getting ready to be the focus of global attention. By Etsuko Tsugihara.
By: Jim Donaldson 07/05/2018
Was the third sector the final institutional bastion to blow its reputation in the UK – and is there anyone left we can depend on? By Jim Donaldson.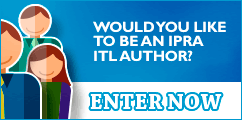 Tweets by @ipraofficial