ITL #269 - Japan: the vision for 2020 and beyond

5 years, 4 months ago
(Comments)
As host nation for the both the next Rugby World Cup and summer Olympics, Japan is getting ready to be the focus of global attention. By Etsuko Tsugihara.
I was only 17 when in 1985 I began SUNNY SIDE UP with my mother, who had just left a PR firm to set up in business on her own. My involvement was minimal at first, but I took over the reins completely shortly after I turned 20. At that time, it was still a very small company, yet we have continued to expand and grow, registering on the local stock exchange in 2008. Now we rank as the largest PR agency in Japan, according to both PR Week and The Holmes Report.
Our company slogan "Let's have fun!" has always been the foundation of our activities, which range from strategic PR to promotion and sports marketing, all from the unique PR perspective we have nurtured over the past 30-plus years. We have not only ignited numerous social movements, we have also been the catalyst for prominent athletes to establish themselves in the public eye, including former professional soccer player Hidetoshi Nakata and gold medalist swimmer Kosuke Kitajima.
Some of our recent projects include the business development and daily operations for bills restaurants, which now has eight locations throughout Japan; "RockCorps supported by JT", an annual event combining community service and music; and an end-of-year countdown event in Shibuya which attracted almost 100,000 participants.
Our involvement in large scale sporting events is one of our trademarks. Last year, we were responsible for the planning, operation and PR for the first ever Bloomberg Square Mile Relay in Japan. We have also been the official PR agency for one of the largest domestic sporting events in Japan for 10 years running, and we consider ourselves the top PR agency for sporting events.
The world's eyes will be on Japan
With the Rugby World Cup coming in 2019 and the Tokyo Olympic and Paralympic Games in 2020 just around the corner, the world's eyes are on Japan.
The economic impact to be generated in Japan until 2030 by the Tokyo Olympic and Paralympic Games is estimated at approximately 32 trillion yen*, and the government has set a target of receiving 40 million inbound tourists a year by 2020. (*Tokyo Metropolitan Government, 2017)
But the huge business opportunity that 2020 represents goes far beyond a mere sports festival. 2020 will be the year when Japan becomes the center of attention: the entire nation will become an enormous medium for tourism-oriented countries, as well as for global companies around the world. Outside of the field of sports, many countries and companies will come to Japan to set up country houses, pavilions and other establishments to promote their appeal, turning Japan, in a sense, into a showcase for the world.
In anticipation of this increased demand for events – both related to sports and independent of sports – we have decided to expand our global network, establishing a partnership with one of the world's largest events companies, GL events. We have set the stage to "create a buzz" not only in Japan but overseas as well.



PR techniques necessary for global-scale events
Utilizing more than 30 years' experience in PR and related areas, we have been involved in several large-scale events as we build up to 2020. All of these activities help us prepare for the influx of events over the next few years.
A prime example is the Bloomberg Square Mile Relay, a one-of-a-kind, immersive team building experience, which takes place in the heart of financial districts. The first relay was held in London in 2007, and it now covers 10 cities around the globe.
The event was brought to Tokyo for the first time in 2017, where it took place in Marunouchi, the heart of the business district in Tokyo. Our agency was appointed as the official Japan Representative Office to handle standard event planning, production, coordination and execution; location hunting; course planning; coordinating with supporters from both the private and public sectors; securing corporate sponsorships; operation of the registration system, including communication with participants; and standard PR and promotion for the event.
Premium Sports Friday
To boost enrollment and support, the Japan event was combined with Premium Friday, a program promoted by the Japanese Ministry of Economy, Trade and Industry (METI) and the Keidanren (Japan Business Federation) where workers are encouraged to leave work early on the last Friday of every month, creating an "extended weekend". SSU secured support from the Japan Sports Agency and the Keidanren to use BSMR Tokyo as an official event to commemorate the first "Premium Sports Friday". Both organizations even enrolled their own teams to compete in the event, allowing us to successfully complete the first event with more than 500 participants, representing 42 organizations.
Our skills shone through in our ability to add social and cultural value to a sporting event by combining it with a widely recognized social program. This is PR at its best.
The second example is an event in the Shibuya area. In anticipation of the influx of inbound visitors to Japan as we approach 2020, cities all around Japan are working hard to elevate their image. Shibuya is no exception, and Shibuya Ward established a "Shibuya Basic Concept" in 2016, kicking off a 20-year campaign with the YOU MAKE SHIBUYA slogan.
A committee comprised of organizations from both the public and private sectors came together to set up a safe yet buzz-creating New Year's event in the famous scramble intersection of Shibuya. Modeled after the countdown in New York City's Times Square, the area around Shibuya station was closed off to traffic, creating a huge, open event space. When it was held for the second year to ring in 2018, more than 100,000 people flocked to Shibuya from both within and outside of Japan.
As the Representative PR Office for the committee, our agency was responsible for all aspects of public relations for the event and the main sponsor. Placing a priority on safety, we were able to secure strong coverage for the event, as the large audience came together and enjoyed the excitement of the New Year. Shibuya's countdown represents the ideal New Year countdown for the future of Japan.
Pride and confidence in being Japanese
Just as the 1964 Summer Olympic games was a turning point for Japan, Tokyo 2020 presents opportunities and challenges for the nation as a whole and for individual citizens. As we host guests from all over the world, we will be tested on our ability to meet and exceed numerous challenges, and it will be essential for us to leave lasting impressions far beyond the duration of the event.
Perhaps more important than the financial impact will be our ability to communicate the traditional omotenashi (hospitality) spirit that is unique to Japan. Our true Olympic legacy will be the pride and confidence we have in being Japanese.
Let's team up to create a buzz!


---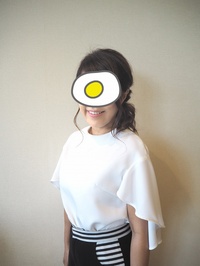 The Author
Etsuko Tsugihara, President and CEO, SUNNY SIDE UP, INC. As the author headshot supplied to appear with this essay illustrates, her policy is not to show her face in public as her belief is that PR practitioners should stay in the shadows. With Etsuko at the helm, SSU has become a multi-faceted corporation, providing services in Sports Marketing, Brand Management, Business Development, and much more.
mail the author
visit the author's website
Forward, Post, Comment | #IpraITL
We are keen for our
IPRA Thought Leadership essays
to stimulate debate. With that objective in mind,
we encourage readers to participate in and facilitate discussion.
Please forward essay links to your industry contacts, post them to blogs, websites and social networking sites and above all give us your feedback via forums such as IPRA's LinkedIn group. A new ITL essay is published on the IPRA website every week. Prospective ITL essay contributors should send a short synopsis to IPRA head of editorial content Rob Gray
email
Share on Twitter
Share on Facebook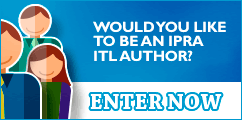 IPRAOfficial