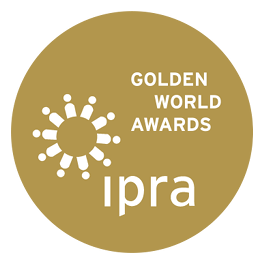 GWA 2023: Jury
Anne-Gret Iturriaga Abarzua, Phd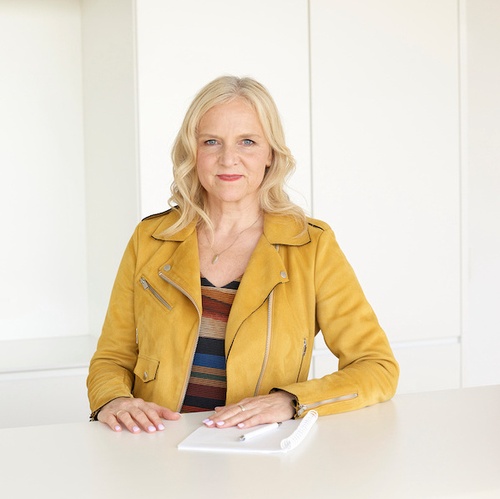 Anne-Gret is IPRA President 2023 and Head of the 2023 jury. She is Austrian and since 2008 head of communications for INEOS in Cologne, Germany where she is responsible for internal and external communications, community relations, lobbying, emergency response and CSR. She has a degree in economics and business communications from the University of Vienna. Anne-Gret is a member of a number of national PR bodies.
Abayomi Ojo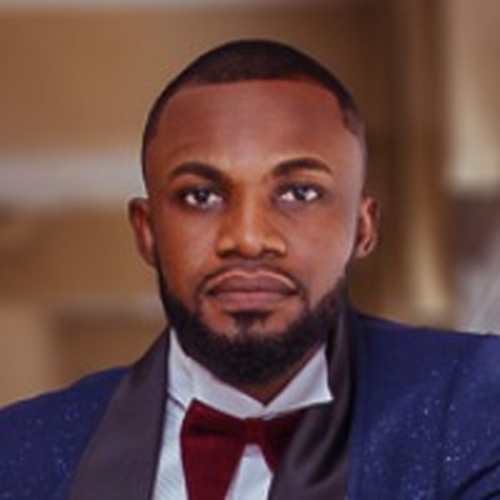 Abayomi Ojo is Nigerian and a marketing communications consultant with over a decade of experience with high-growth SaaS companies. At WhirlSpot Media, a Lagos-based agency, Abayomi serves as a strategic growth consultant, providing advisory services to pan-African and international brands such as SHAREit Group, BuuPass, WorkPay, Wella Health, and the NEPAD Business Group. Abayomi holds a BA and an MA in creative arts from the University of Lagos.
Alain Grossbard Oam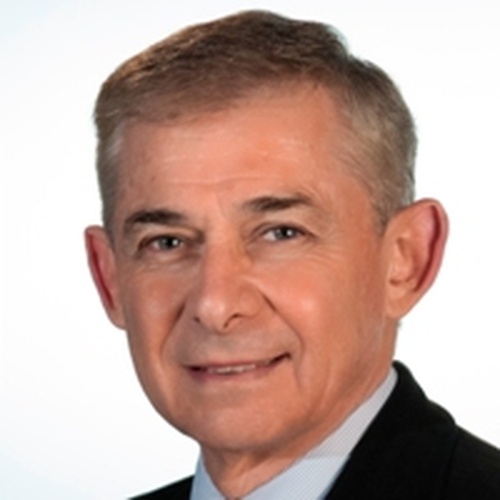 Alain is Australian and since 2011 has been an educator in public relations at RMIT University, Melbourne. He has worked in numerous senior roles in the energy industry. Alain is past president of the Public Relations Institute of Australia Victoria division, as well as a national board member. He has won national and international awards and has been a recipient of a GWA. Alain is a fellow of the International Specialized Skills Institute.
Alicja Wysocka Świtała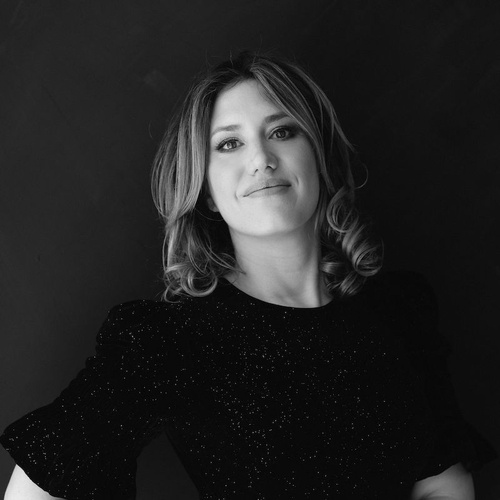 Alicja is Polish and managing partner and co-owner of Clue PR, a technology-oriented agency ranked in the top 10. Alicja is active in Polish media, being both a contributor to Forbes Women and Vogue. Her agency has won IPRA Golden World Awards in the past for campaigns with a focus on female empowerment.
Amanda Coleman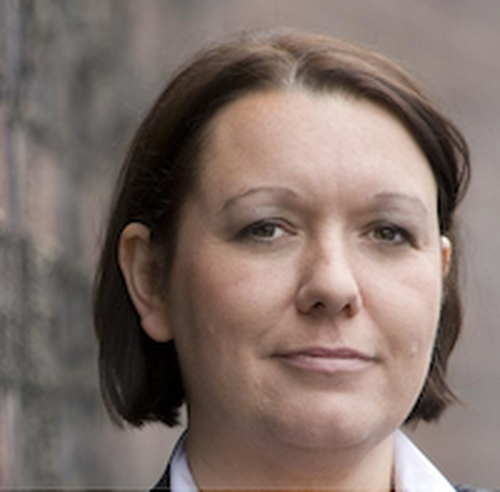 Amanda is a UK-based crisis communication consultant and author of Crisis Communication Strategies. She now runs her own crisis communication consultancy but for more than 20 years she worked in police communication and lead the response to the Manchester Arena terrorist attack of 2017. Amanda is a fellow of the Chartered Institute of Public Relations and the Public Relations and Communications Association, as well as being a senior associate of the Centre for Crisis and Risk Communication.
Andrew Napier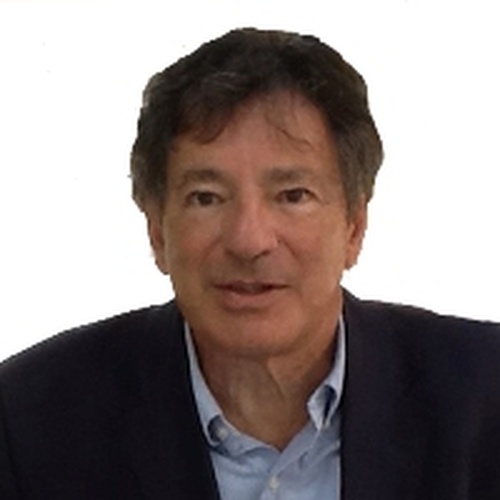 Andrew is a British UK-based consultant specializing in international corporate communications, public affairs and change management. Consulting clients have included the energy sector, telecoms and sports. Previous corporate experience includes senior roles at the International Olympic Committee, Ford of Europe and British American Tobacco.
Daniel Silberhorn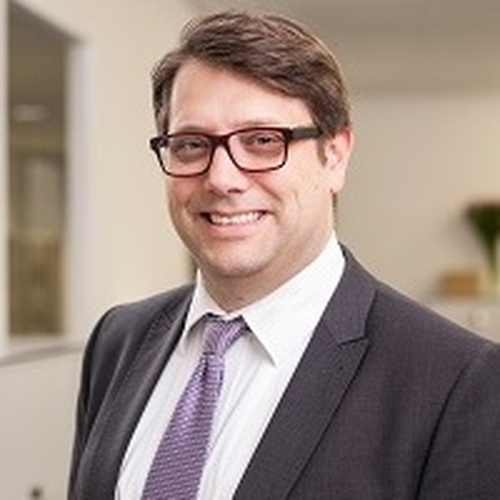 Daniel is German and a senior sustainability/ESG and communications advisor at SLR consulting in Germany. He holds a masters degree in public relations from Manchester Metropolitan University and certificates in Business Sustainability Management and Impact Communication by CISL, UK. Daniel also teaches global communications at Erfurt University, Germany, for the international PR education program Global Communications Project.
Edd Fuentes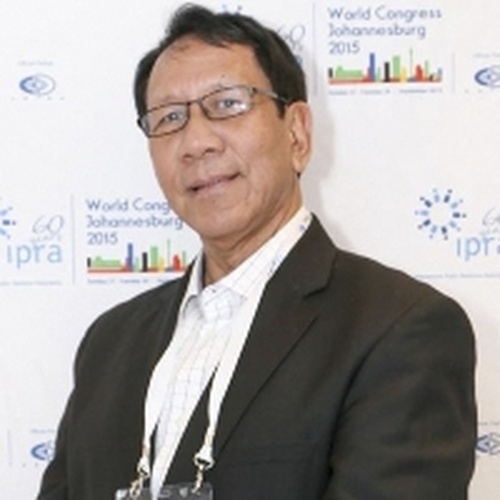 Edd, a Filipino national, is the founder and president of FuentesManila, one of the leading PR agencies in the Philippines. Prior to establishing the company, he worked with J. Walter Thompson as creative director servicing their client Unilever. Edd was as an IPRA council member from 2009 – 2011 and has served two previous terms on the board.
Eeva-Liisa Vallin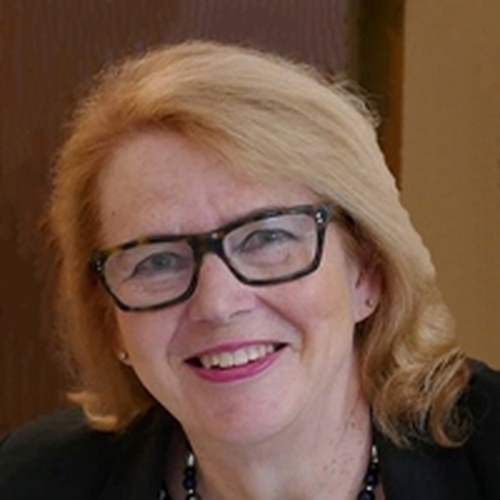 Eeva-Liisa Vallin is Finnish and has served as communications director in a number of Finland-based, international companies. She previously taught communications at a university of applied sciences. She is the owner of a PR agency and an active member of Finnish press organisations. She worked for many years with business marketing communications, PR and journalism. Eeva-Liisa is graduate of Tampere University.
Elena Fadeeva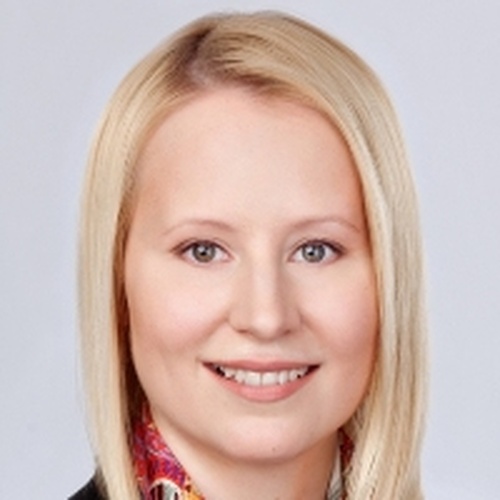 Born in Frunze, Elena comes from the CIS region. She originally founded FleishmanHillard Vanguard, the largest international communications firm in the region, and now leads Tronto Communications. Elena has founded in 2011 an international communications award covering 15 countries of Eastern Europe and Central Asia, a partner of IPRA GWA. Today she is one of the leading experts in international communications, fostering ethics and innovations in the field.
Enric Ordeix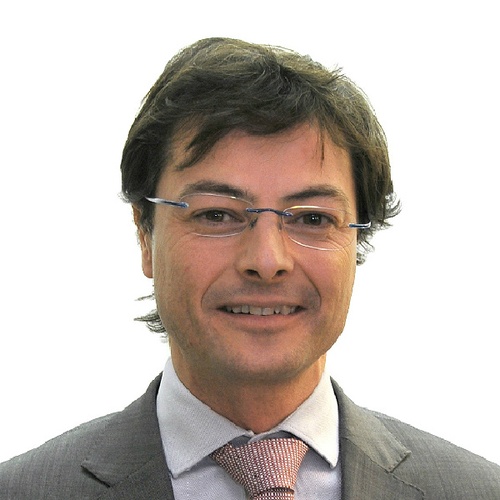 Enric is Catalan and Dean of EAE Business School in Barcelona, Spain. He is also a professor of corporate and international public relations and the academic director of MA-strategic management in global communication, and he works part time at Emerson College, Boston, USA.
Esther Cobbah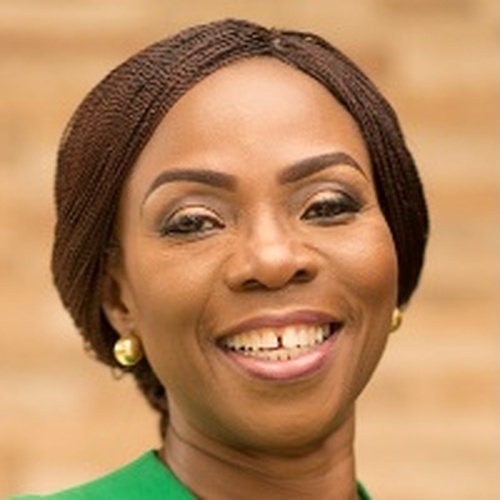 Esther is Ghanaian and CEO of the award-winning communications agency, Stratcomm Africa. She was previously external affairs manager for the West African Gas Pipeline Project and public affairs manager for the Ghana National Petroleum Corporation. In all these roles she has developed innovative communication approaches to address organisational needs. Esther is a graduate of the University of Ghana Legon and Cornell University, USA.
Etsuko Tsugihara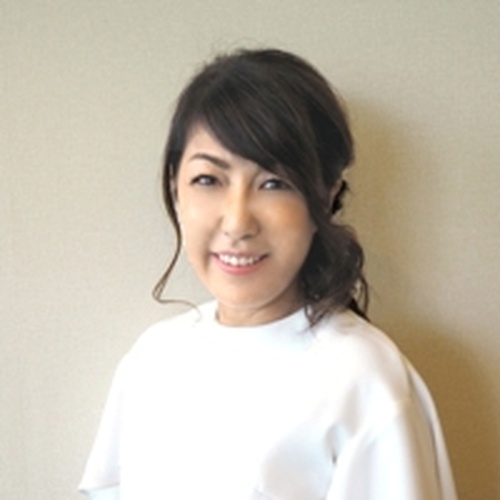 Etsuko is Japanese and president and CEO of PR enterprise SUNNY SIDE UP, one of the largest agencies in Japan. She founded the company in 1985 and has created new and innovative social movements in strategic PR, marketing communications, sales promotion, and sports marketing internationally. The company has been a member of the Japanese business federation Keidanren since 2014. Etsuko serves on government advisory councils for sports development and women's issues.
Faisal Zahrani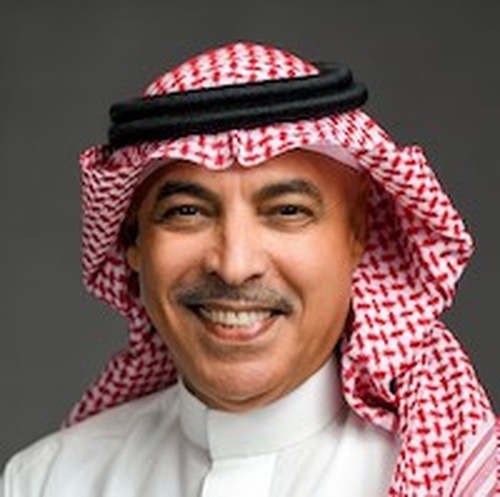 Faisal Alzahrani is a Saudi national and a member of the Society of Organizational Learning, the Arab Society for Social Responsibility, and Toastmasters International. At Saudi Aramco, Faisal held management posts including manager of public relations and manager of Saudi Aramco affairs services, before he took early retirement in 2010. In 2015, Faisal worked at the Saudi Ministry of Health as a communications advisor to the Minister as well as head of Media & PR. He is currently working as a freelance PR consultant.
Ger Peerboom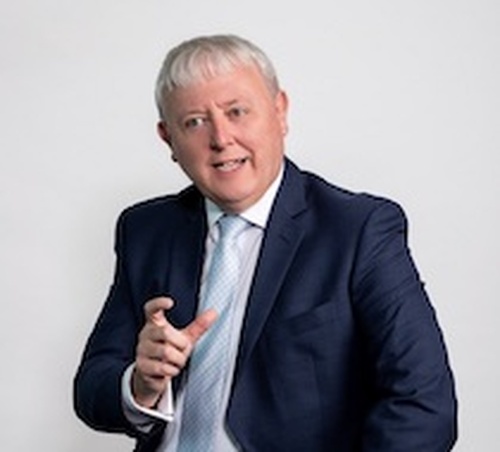 Ger is Dutch and a strategist focused on brand development and brand presence in international media. Currently he works for Abu Dhabi Sewerage Service Company and Glomacs. Per is an influencer on social media and an initiator of content based on excellence. He worked for many years in international environments in the UAE, Saudi Arabia, and Europe with SABIC, Borouge, and Mubadala.
Hemant Batra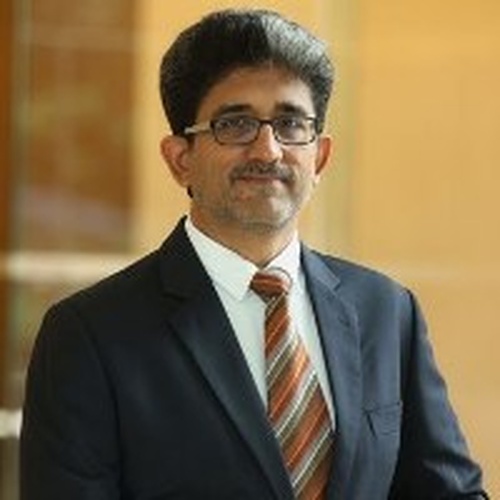 Hemant Batra is an Indian national and is managing director of Veritas Reputation. Hemant is a chartered accountant with over two decades of experience in PR. His company, based in Mumbai, specialises in strategic communications, corporate reputation management and crisis communications. It is currently counselling some of the leading companies in India and has a specialisation in fintech, pharma and start-ups.
Jacqueline Purcell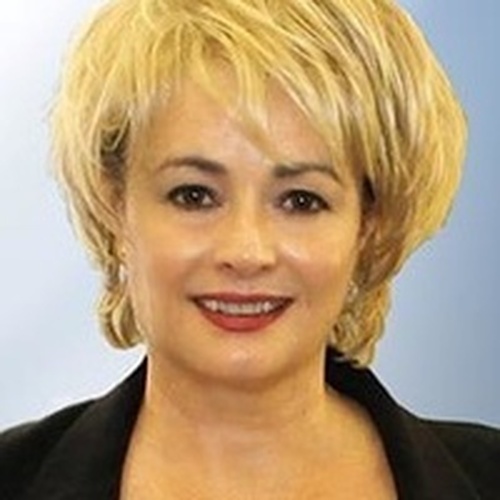 Jacqueline has Irish and British citizenship. An award winning president at Toastmasters International, she is CEO of Jasper Alliance London, and holds post-graduate degrees in research and education. She received an award from British Expertise for Outstanding International Leadership on Middle East Development projects. She serves United Nations clients, delivering curriculum development and in 2019, she received CIPR approval for her Modern International PR Media Programme.
James Mcqueeny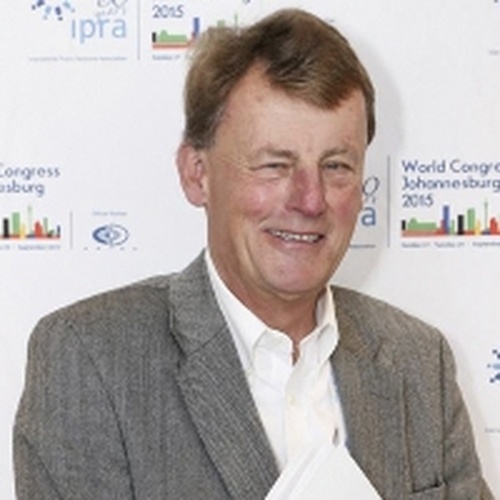 Jim is a US national and chairman of Winning Strategies now merged with EFK Group. The company is a strategic communications firm based in Newark, New Jersey which seeks to integrate political strategy with advertising, public relations and digital content. Jim leads IPRA's activities at the UN Department of Global Communication in New York.
Johanna Mcdowell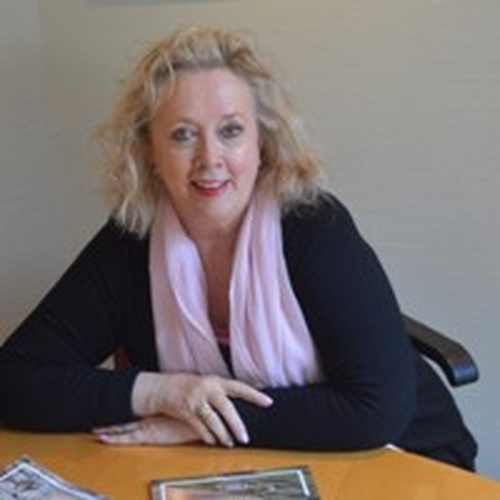 Johanna is British and has lived in South Africa for many years. She is the managing director of the Independent Agency Search and Selection Company and partner of SCOPEN Africa. With a background that includes being on both the agency and the client side, Johanna is well placed to offer commentary on marketing and advertising in both the South African and international contexts. Johanna was IPRA president in 2012.
Katarzyna Terej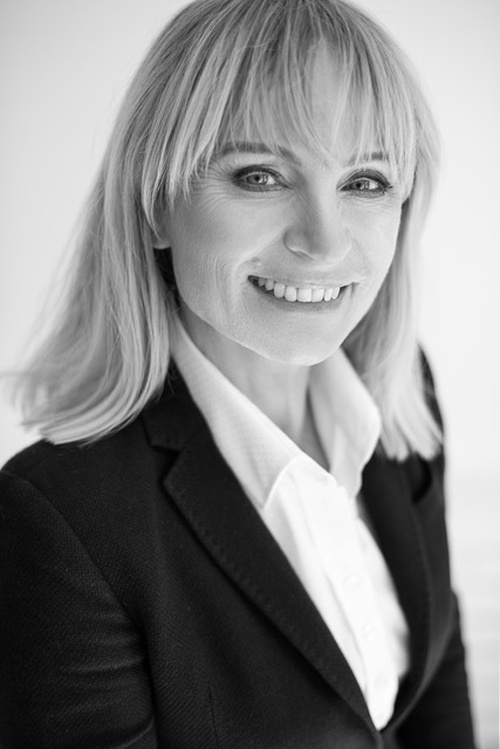 Katarzyna is Polish and has been a communication and public relations expert for 25 years. She has wide experience in leading international projects, business to business consulting, public affairs and crisis communication. She has an extensive experience in advising boards on strategic issues, including the communication of complex projects and challenges. She was a Stevie Awards judge for several years in various categories.
Lea-Ann Germinder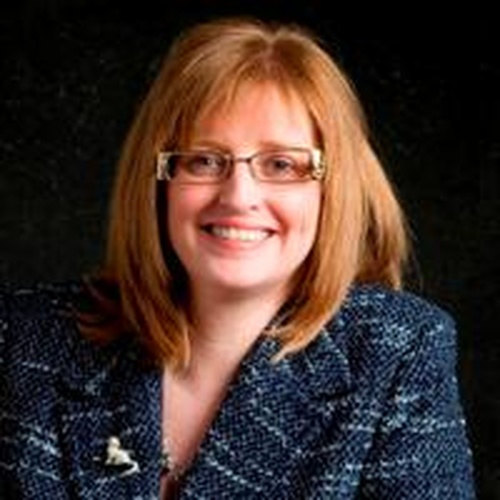 Lea-Ann is a US citizen and president and founder of Germinder + Associates, GNFP Digital and Goodnewsforpets.com. The company is a communications firm based in New York City which focuses on niche markets, most recently the $70B+ pet and vet sector, representing both local and established global brands. Lea-Ann is an accredited Fellow of the Public Relations Society of America (PRSA), a former PRSA director and former trustee of the PRSA Foundation.
Loula Zaklama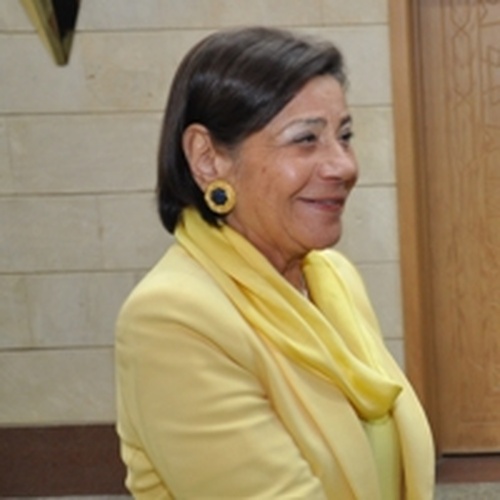 Loula is an Egyptian national and an IPRA Member Emeritus. She was one of the longest serving IPRA board members. Loula was IPRA president in 2006. As president of Rada Research, she founded the PR industry in Egypt establishing a dynasty which continues to flourish. Loula graduated from the American University in Cairo with a B.A. in mass communication.
Maria Gergova-Bengtsson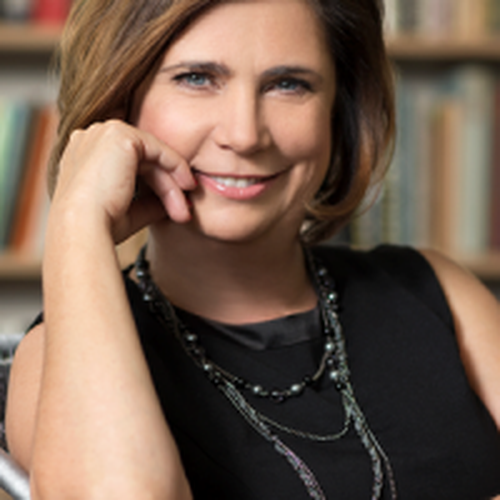 Maria is Bulgarian and managing director of Sofia-based agency United Partners. Maria served as IPRA president in 2009, a year in which she was also voted as Bulgarian Business Woman of the year. Maria is a previous IPRA board member and has co-organised IPRA events in central Europe. Maria has been a Golden World Awards judge for many years.
Marina Bolanca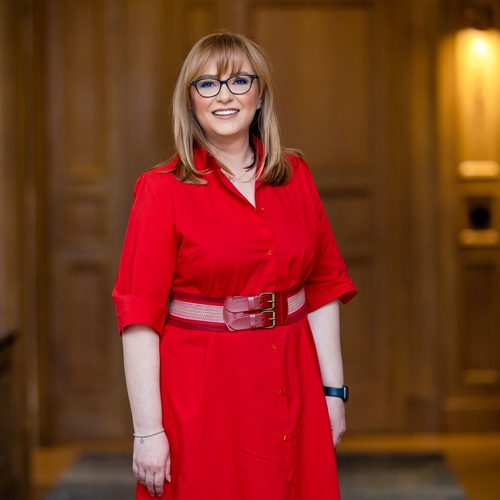 Marina is Croatian and CEO of Abeceda Komunikacije. She has over 20 years of experience in communication, public relations, and public affairs, for clients in a myriad of industry sectors. Her agency operates in Slovenia, Croatia and Bosnia-Herzegovinia with a strong orientation towards strategic creative communication. The agency is the recipient of an IPRA Golden World Award. Marina is VP of the Croatian Association for Public Relations.
Nagwa Emad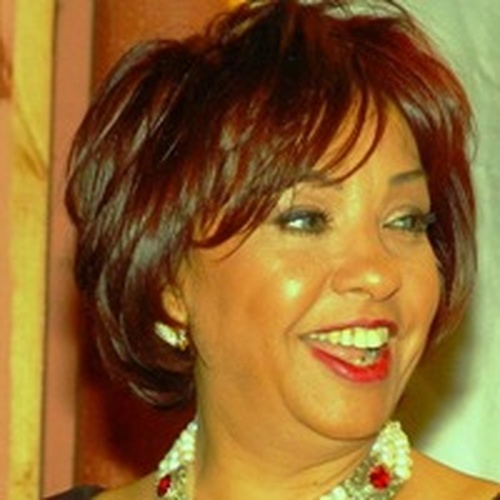 Nagwa Emad is an Egyptian national and a long-standing professional member of IPRA. She is the founder and managing director of Media Waves Egypt one of the country's leading PR agencies. Nagwa is also president of the charity Cairo Capital Lions Club. She is a graduate of Cairo University and holds an M.A. in English Literature.
Natasa Pavlovic Bujas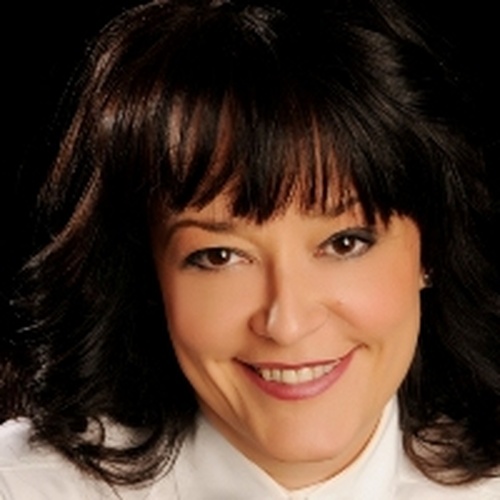 Nataša is Serbian and founder of Blumen group, an agency for integrated communications and business consulting, based in Belgrade. She has more than 25 years of experience in strategic communications, brand development and market positioning. She has won national and international awards, including the GWA Grand Prix. In the last ten years Nataša has worked as a business coach, and gives guest courses and lectures in the Balkan region.
Nicholas Short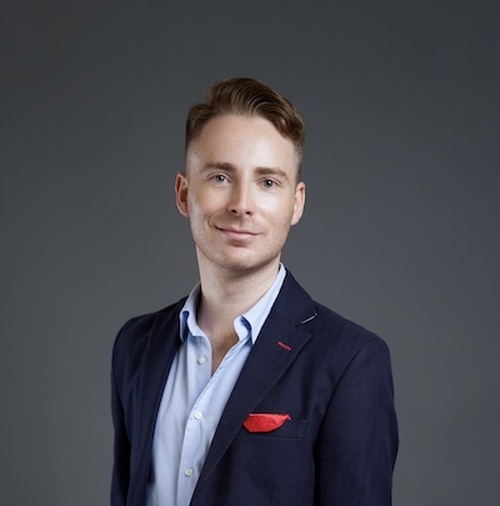 Nicholas is a dual British-New Zealander, serving as Communications Manager for WPP with responsibility for communications, corporate affairs and reputation in the Asia-Pacific region. With a passion for international affairs and politics, Nicholas has developed extensive experience in the advertising and political spheres in Singapore, China and Australia. He holds a BSc from Mannheim University in Germany, which incorporated study at Kyoto University of Foreign Studies in Japan.
Nigel Chism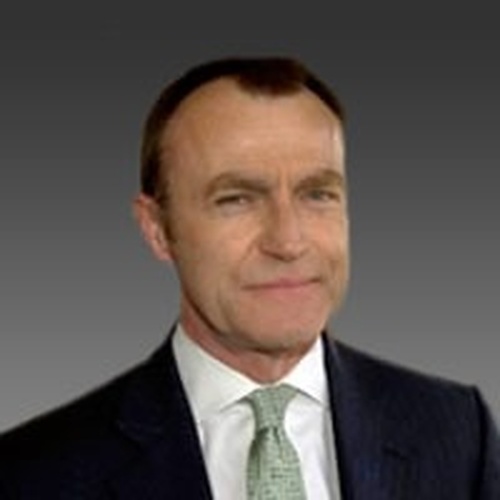 Nigel Chism is British and finance director of Kajima. Educated at the John Lyon School and the University of Westminster, he qualified as a chartered accountant with Ernst & Young in 1979. He served with the reserve forces in The Royal Green Jackets. He is a member of the Garrick, a freeman of the City of London and liveryman of the Wheelwrights' Company. He still sometimes plays drums.
Peter Agbeko
Peter is an experienced Ghanaian communication specialist, who currently heads the public relations department of the Ghana Standards Authority. He is a member of the Institute of Public Relations, and the Ghana Governing Council. Besides IPRA, Peter is a member of the Public Relations Society of America. He is an alumnus of the Ghana Institute of Journalism and holds an MSc in social development planning and management from Swansea University, UK.
Philip Sheppard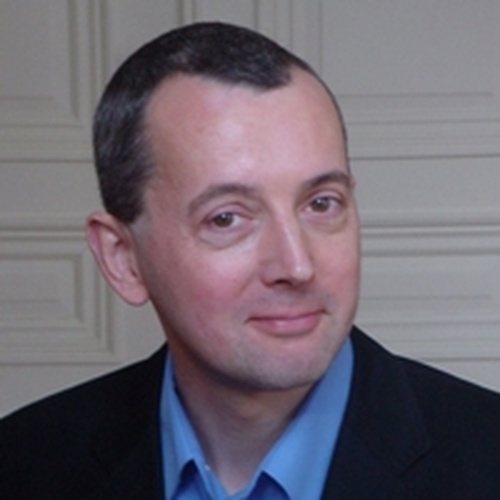 Philip has joint British and Belgian nationality. As secretary general he is responsible for the day to day running of the association. He is a graduate economist and previously worked with Shell in London, Ireland and Dubai. After running his own communications company, he worked as a consultant for Ernst & Young in Switzerland and as a lobbyist for the European Brands Association in Brussels. Philip is a freeman of the City of London and was IPRA president in 2007.
Richard Linning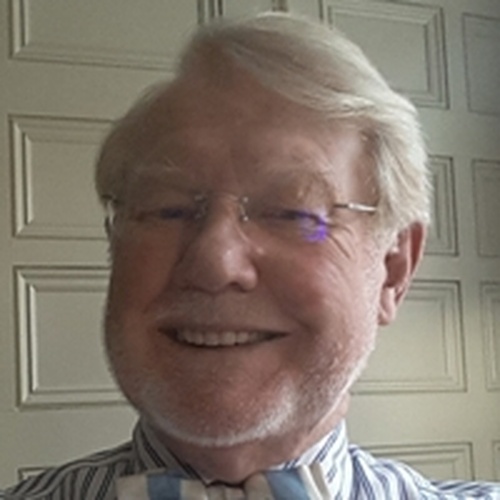 Richard is Australian and has been a strategic advisor and advocate on contentious issues worldwide. He has contributed to communication of the reform of the Greek civil service, promoted values in Vietnam and legal reform and anti-corruption in Romania. He brings practical experience, critical thinking and an appreciation of the ethical and cultural challenges of PR practice. Richard is a Member Emeritus and was IPRA president in 2011.
Ritzi Villarico-Ronquillo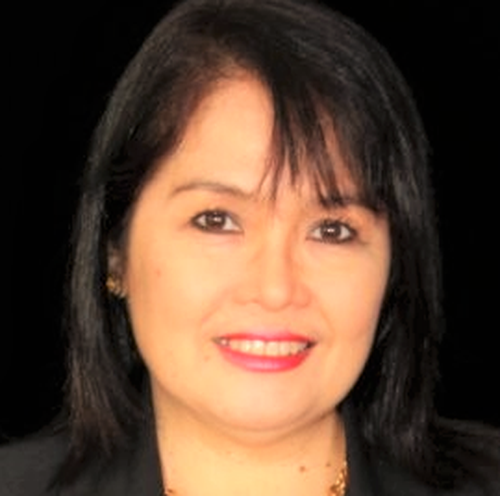 Ritzi Villarico-Ronquillo, APR, IABC Fellow is a Filipino communication and PR leader, mentor, trainer, editor, writer, professional lecturer and speaker with 42 years in the profession. A PR Society of the Philippines past president and IABC Philippines past chair and president, she advises and serves in global and national associations. She led communication for Philippine firms Meralco, and Holcim Philippines. She is an outstanding broadcasting graduate and scholar of the University of the Philippines College of Mass Communication.
Robert Gray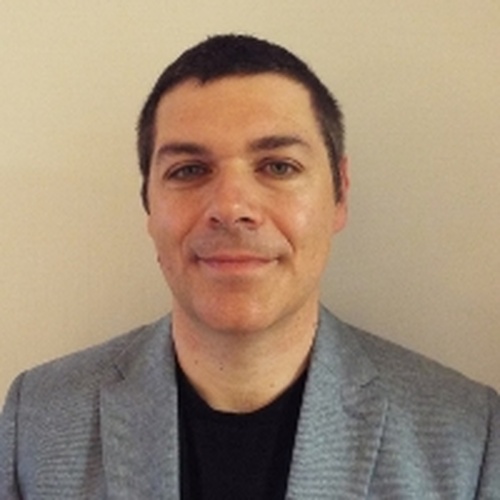 Rob Gray is British and commissions and edits IPRA's Thought Leadership series of essays. He has written corporate histories of FTSE-100 brand Rentokil and global travel technology giant Amadeus. His book on marketing disasters, Great Brand Blunders, was described by Forbes as excellent. A highly experienced journalist and content marketing expert, Rob has served on the GWA judging panel for many years.
Ronaldo Jabal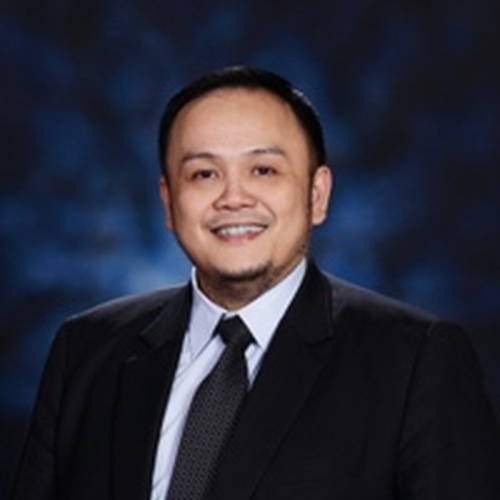 Ronaldo is a Filipino and CEO of Pageone Group, an integrated marketing communications and public affairs company based in the Philippines but servicing clients in Southeast Asia. His clients include the United States Agency for International Development, the EU, the Asian Development Bank, and the World Bank. He is former president of the Public Relations Society of the Philippines and a co-leader of the Risk and Crisis Working Group of the Asia Pacific Association of Communication Directors.
Seyhan Ayel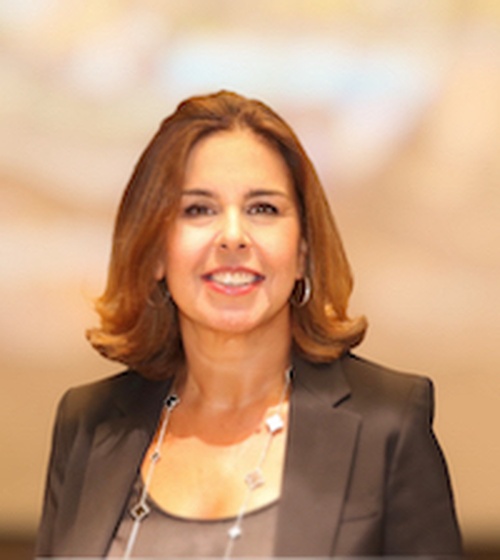 Seyhan is a Turkish national with a long marketing, strategy and PR history. She manages OptimoreGroup and Atlantis Consultants for more than 25 years, advising local and international companies, NGOs and government institutions. Seyhan has graduated from Sankt Georg Oesterreichishes Real Gymnasium and the Bosphorus University of Istanbul. Never losing an appetite for learning, she continues her studies in Boston University.
Sophia Kudjordji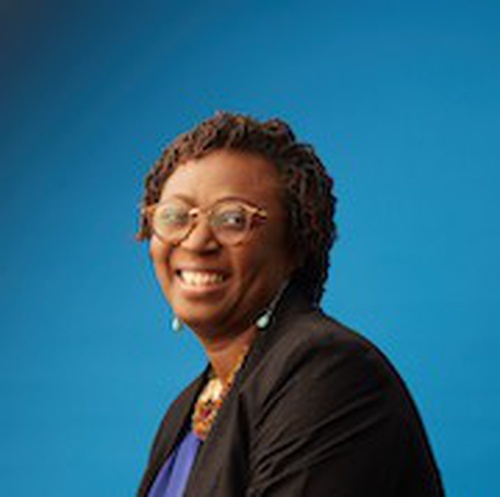 Sophia Kudjordji is Ghanian and the acting chief corporate communications officer for the Jospong Group of Companies in Ghana. A development communicator with over 25 years' work experience. Sophia holds a Masters in development communication from the Ghana Institute of Journalism, and an MBA in leadership and sustainability from the University of Cumbria, UK.
Svetlana Stavreva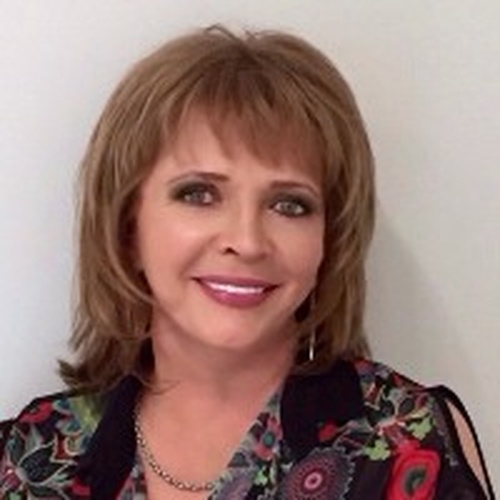 Svetlana is Bulgarian and and a former public relations and communication professional at IBM in Europe. She was IPRA President 2019-2020. Svetlana has a masters degree in economics from the University of National and World Economy in Sofia, Bulgaria. She also holds a diploma from the UK Chartered Institute of Marketing. In her spare time she has been a journalist, lecturer and car racer.
Tatevik Simonyan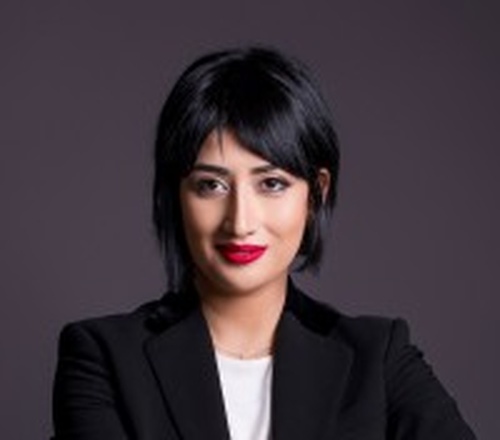 Tatevik is Armenian and co-founder of SPRING PR. She is a strategic communications expert implementing projects in the CIS and Baltic countries. With more than 13 years of experience she specialises in international relations, CSR and event management. Tatevik is a business trainer with an emphasis on developing communications strategy, content marketing and visual communications. She is an visiting lecturer of strategic communications.
Zehra Güngör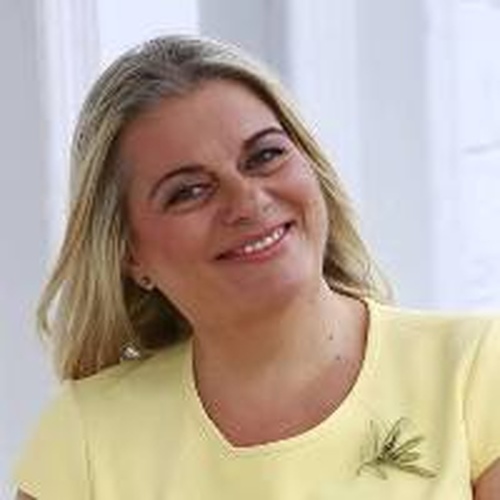 Zehra is Turkish and was IPRA president in 2014. She runs the communication consultancy, STAGE PR. Zehra has a Ph.D. in communications and diplomacy from Marmara University, Istanbul. A former journalist she is the founding member of the Women Entrepreneurs Association of Turkey. Zehra is a lecturer, and keynote speaker in national and international conferences.
More information
If you have any questions please email the IPRA secretariat [email protected]
The office is open Monday to Friday from 08.00 to 17.00 GMT.