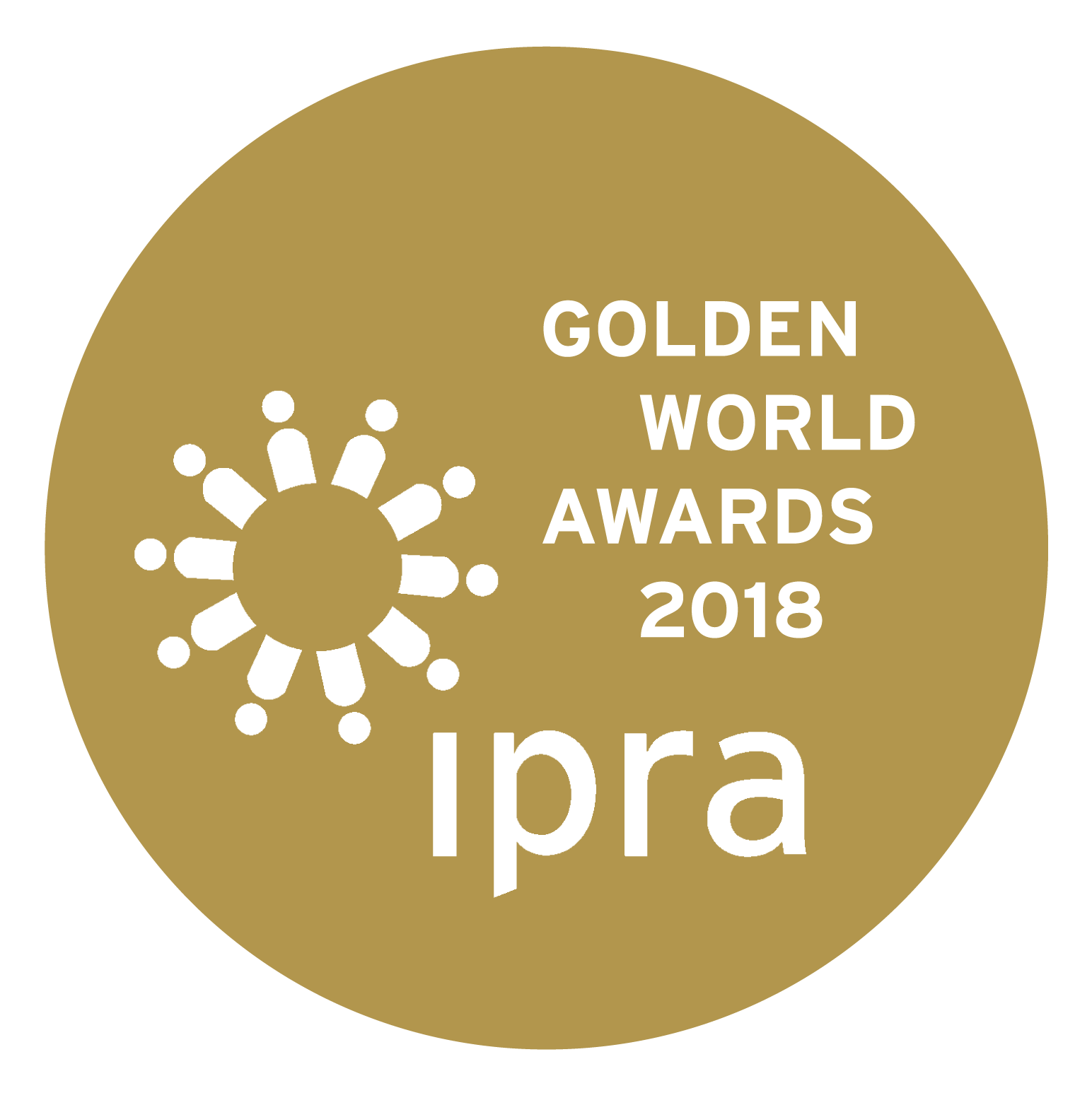 GWA 2018: Jury
Bart de Vries
Bart de Vries is Dutch and has served three terms as IPRA president from 2016 - 2018. He has been a board member since 2009. Bart has gathered expertise in strategic counselling, crisis preparedness programs, spokesperson programs and editorial services. He is a speaker at communication conferences and gives guest courses at universities and colleges.
Bart is the GWA 2018 chairman of the Jury.
Andrew Napier
Andrew is a British UK-based consultant specializing in international corporate communications, public affairs and change management. Consulting clients have included the energy sector, telecoms and sports. Previous corporate experience includes senior roles at the International Olympic Committee, Ford of Europe and British American Tobacco.
Anne-Gret Iturriaga Abarzua
Anne-Gret is Austrian and since 2008 head of communications for INEOS in Cologne, Germany, where she is responsible for internal and external communications, community relations, lobbying, emergency response and CSR. She is an IPRA Board member and has a PhD in communications from the University of Vienna.
Arja Schadewitz
Arja is Finnish and works as a freelance journalist after retiring in 2017from Tikkurila, a leading European paint company. During 30 years in corporate communications and marketing her responsibilities have included group-level PR and media relations, event management and CSR. Arja is an active member of the Finnish association for technical journalists.
Bridget von Holdt
Bridget is South African. After running her own consultancy for over 35 years, Bridget joined Burson-Marsteller in South Africa as business director. She has served as a member on various industry boards, convened the local industry awards for 21 years, supports and mentors new entrants into the profession, works on legislating public relations in South Africa and remains dedicated to promoting the profession and its reputation.
Chantal Carrère-Cuny
Chantal is French and the founder and CEO of Passerelles, a PR and communication agency, established in 1987. She is specialized in influence through media, PR and social media and strategic communications.
Denitsa Sacheva
Denitsa Sacheva is Bulgarian and the owner of one of the oldest PR agencies in Bulgaria, Intelday Solutions. She has more than 20 years of experience in the PR field, with a background in numerous international projects across the globe. Denitsa has been chair of the Bulgarian Association of Public Relations agencies. She is currently Bulgaria's Deputy Minister of Education and Science.
Edd Fuentes
Edd Fuentes, a Filipino national, is the founder and president of FuentesManila, one of the leading PR agencies in the Philippines. Prior to establishing the company, Edd worked with J. Walter Thompson as creative director for the Unilever Division. Edd served as an IPRA council member from 2009-2011.
Eeva-Liisa Vallin
Eeva-Liisa Vallin is Finnish and has served as communications director in a number of Finland-based, international companies. She previously taught communications at a university of applied sciences. She is the owner of a PR agency and an active member of Finnish press organisations. She worked for many years with business marketing communications, PR and journalism. She is graduate of Tampere University.
Elena Fadeeva
Elena is Russian and founder and general director of Moscow-based FleishmanHillard Vanguard as well as being President of Russia's Orta Communications Group. She is the founder of the Russian Eventiada Awards.
Enric Ordeix
Dr. Enric Ordeix is Spanish and a professor of corporate and international public relations, the academic director of MA-strategic management in global communication, as well as the professional careers director at Blanquerna School of Communication and International Relations, Ramon Llull University in Barcelona, Spain. He works part time at Emerson College, Boston, USA.
Esra Dillon
Esra is British and CEO of Eriskay PR. She has extensive experience providing PR and marketing services in London for business between the UK and Turkey. Esra's career has included roles at EDS-BOX, The Walt Disney Company and Adaytum. She holds a degree in fine art and is a member of the London Chamber of Commerce. Esra is the UK editor for Turkey Magazine.
Esther Cobbah
Esther Cobbah is Ghanaian and CEO of the award-winning communications agency, Stratcomm Africa. She was previously external affairs manager for the West African Gas Pipeline Project and public affairs manager for the Ghana National Petroleum Corporation. Esther is a graduate of the University of Ghana Legon and Cornell University, USA.
Faisal Zahrani
Faisal is a Saudi national and director of media and PR at the Saudi Ministry of Health. He is a former manager of PR at Aramco. He is active in international groups including the Arab Society for Social Responsibility. Faisal was president of the IPRA Gulf Chapter from 2008 to 2015. He graduated from the University of the Pacific, California in 1988.
Hasan Al Hasan
Hasan is Saudi and a former director of Saudi Aramco Exhibit in Dharan, Saudi Arabia. He holds an MBA from the King Fahad University of Petroleum & Minerals. Hasan is a former president of the IPRA Gullf Chapter. He previously worked with the Saudi Project Management Institute and the Arabian Society of Human Resources Management.
Ian Rumsby
Ian has dual Australian and British nationality. He is Weber Shandwick's chair strategy Asia Pacific and chairman Australia. He leads the agency's Social Impact program and is part of a global Creative Collective group, a small team tasked to think about the future of the agency. In 2016 Ian was named PRWeek Asia Pacific PR Leader of the Year.
Isabelle Prochnow
Isabelle is German and managing partner at Public Relations Partners (PRP). Founded in 1989, PRP is an established, independent and fully-integrated consultancy in Germany. PRP is specialised in international PR counsel and Isabelle is highly engaged in international relations and networks.
Jacqueline Purcell
Jacqueline has Irish and British ancestry. She is CEO of Jasper Alliance and holds post-graduate degrees in research and education. She has taught PR at London University. As a consultant, she has travelled extensively working on PR, media projects and IPOs with clients including the United Nations and global brands.
Jane Hammond
Jane Hammond is English and had a career for many years as a public relations practitioner, trainer and journalist. She is now active in charitable work helping the UK branches of the Quakers and Rotary develop public relations expertise. She is a former examiner for the UK communication, advertising and marketing diploma, a qualification which she herself holds with distinction.
Jim Mcqueeny
Jim is a US national and chairman of Winning Strategies. The company is a strategic communications firm based in Newark, New Jersey which seeks to integrate political strategy with advertising, public relations and digital content.
Jo Browning
Jo is British and the founder of Filshie Browning Associates, an independent healthcare PR company based in Switzerland. She has held senior positions for GSK in London and Paris and in two major agencies in Europe and Asia Pacific. Jo holds a diploma in public relations and developed the corporate communications curriculum at the University of Rhein-Waal, Germany.
Kathy Christodoulou
Kathy Christodoulou is part Cypriot and part British and is the chief marketing officer at Action Global, a communications network in over 40 markets across Eastern Europe, the Mediterranean, the Middle East, North Africa, Russia and the CIS. Prior to her role as CMO, Kathy was responsible for over 14 years for multi-market campaigns managed within the network. She has a B.Sc. in mass communications from Boston University.
Loula Zaklama
Loula is an Egyptian national and one of the longest serving IPRA board members. Loula was IPRA president in 2006. As president of Rada Research, she founded the PR industry in Egypt establishing a dynasty which continues to flourish. Loula graduated from the American University in Cairo with a BA in mass communication.
Lydia Lee
Lydia is the chief strategist and regional lead for Weber Shandwick's Technology practice based in Shanghai, she drives strategic communications for clients across a wide range of b2c and b2b industries, both within and beyond China. A seasoned cross-cultural communicator and creative storyteller, Lydia has been selected as one of Campaign's 40 Women to Watch and Holmes Report's Innovator 25 group Asia-Pacific. She is fluent in English, Chinese, Spanish and Portuguese.
Maria Gergova
Maria is Bulgarian and managing director of Sofia-based agency United Partners. Maria served as IPRA president in 2009, a year in which she was also voted as Bulgarian Business Woman of the year. Maria is an active IPRA board member and has been a GWA judge for many years.
Maria Vakhmistrova
Maria is Russian and head of press-service of Sberbank Leasing. She manages communications for the company HQ in Moscow as well as a regional network of subsidiaries. She graduated with honours from Moscow State University in Humanities and after received a second degree in marketing and brand management.
Maria is a former executive director of the Russian Communication Consultancies Association. Maria previously worked at PR agency Orta and the Russian Managers Association. She is a former executive director of Russia's Eventiada Awards with whom IPRA has a partnership.
Mohammed Al Eady
Mohammed Al Eady is a Saudi national and advisor to the general manager of Saudi Aramco Public Affairs. He was elected as executive vice president of the IPRA Gulf Chapter for the 2017- 2018 term. He previously worked in various roles for the establishment of the King AbdulAziz Center for World Culture. He holds an MBA from the University of Hull, UK.
Nagwa Emad
Nagwa Emad is an Egyptian national and a long-standing professional member of IPRA. She is the founder and managing director of Media Waves Egypt one of the country's leading PR agencies. Nagwa is also president of the charity Cairo Capital Lions Club. She is a graduate of Cairo University and holds an M.A. in english literature.
Natasa Pavlovic
Nataša is Serbian and founder of Blumen group, an agency for integrated communications and business consulting, based in Belgrade. She has more than 25 years of experience in management and leadership, strategic communications, brand development and market positioning. Nataša has won many national and international awards, including the IPRA GWA Grand Prix.
Nigel Chism
Nigel Chism is British and finance director of Kajima. Educated at the John Lyon School and the University of Westminster, he qualified as a chartered accountant with Ernst & Young in 1979. He is chairman of Eriskay02 and treasurer of IPRA. He served with the reserve forces in The Royal Green Jackets. He is a member of the Garrick, a freeman of the City of London and liveryman of the Wheelwrights' Company.
Philippe Borremans
Philippe is Belgian and an independent public relations consultant, based in Casablanca, specialising in online, risk & crisis communications. He started his career at Porter Novelli International and was PR manager for IBM for 10 years. He is also a guest lecturer at several universities and is the producer of Wag The Dog FM, a PR podcast.
Richard Burgos
Richard, a Filipino national, is the director of the Science and Technology Information Institute. A former independent consultant he has advised organisations including the International Crops Research Institute for the Semi-Arid Tropics, and for companies including IBM and Huawei. He holds an MBA from the Metropolitan School of Business and Management.
Rob Gray
Rob Gray is British and commissions and edits IPRA's Thought Leadership essays. He has written corporate histories of Rentokil and travel technology giant Amadeus. His book on marketing disasters, Great Brand Blunders, was described by Forbes as "excellent". A highly experienced journalist and content marketing expert, Rob has served on the GWA judging panel for many years.
Svetlana Stavreva-Petrushkova
Svetlana is Bulgarian and IPRA president-elect 2019. She is chief marketing officer for IBM in South East Europe. Svetlana has a masters degree in economics from the University of National and World Economy in Sofia, Bulgaria. She also holds a diploma from the UK Chartered Institute of Marketing. In her spare time she has been a journalist, lecturer and car racer.
Tracy Jones
Tracy is Australian and runs the consultancy, Creative Territory, from a remote community in Australia's Northern Territory. She provides strategic counsel to the mining, transport, insurance and construction industries as well as to government. She served as national president of the Public Relations Institute of Australia and sits on judging panels for a number of Australian industry awards.
Yomi Badejo-Okusanya
Yomi is Nigerian and the managing director of Nigeria's CMC Connect Group. The group consists of CMC Connect Burson-Marsteller, Tangelo Africa, I – Octane and Reignite Public Affairs. He is secretary general of the African PR Association. He was a recipient of the PR Golden Eagle Award recognising the most outstanding public relations person for the year 2010.
Zehra Gungor
Zehra is Tukish and was IPRA president in 2014. She runs the communication consultancy, STAGE PR. Zehra has a Ph.D. degree in communications and diplomacy from Marmara University, Istanbul. A former journalist she is currently also vice-president of the Women Entrepreneurs Association of Turkey. She is a lecturer, and keynote speaker in national and international conferences.
More information
If you have any questions please email the IPRA secretariat [email protected]
The office is open Monday to Friday from 08.00 to 17.00 GMT.