Thought Leadership Essays
Viewing posts from January, 2016
By: Kirk Hazlett 25/01/2016
Communicators must be able to "connect the dots" to demonstrate the direct impact of PR activity on specific campaign goals, such as boosting sales. By Kirk Hazlett.
By: Janet Kabue-Kimani 18/01/2016
Open democracy and a growing middle class are fuelling an entrepreneurial boom in East Africa. By Janet Kabue-Kimani.
By: Hil Berg 11/01/2016
As corporate social responsibility (CSR) finally comes of age, do the next steps lie in the developing arena of social innovation? By Hil Berg.
By: Tara Rogers 04/01/2016
The communications landscape is altering at unprecedented speed, presenting PR practitioners with challenges and opportunities. By Tara Rogers.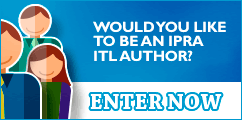 IPRAOfficial