Thought Leadership Essays
Viewing posts from August, 2018
By: George Noon 27/08/2018

The narrative blame game that unfolded following the Grenfell Tower catastrophe offers important communication lessons and underlines that even highly respected organisations are vulnerable to reputational damage. By George Noon.
By: Wes Himes 20/08/2018
The nature of the EU, with its strong focus on the everyday work of committees and working groups and the fact that legislation can only be brought forward by an unelected Commission, leads to an approach that is more technocratic than party political. By Wes Himes.
By: Dejan Verčič and Ansgar Zerfass 13/08/2018
Maintaining trust, workplace stress and fake news are three of the issues to figure large in this year's comprehensive ECM research among European communicators. By Dejan Verčič (pictured) and Ansgar Zerfass.
By: Candice Teo 06/08/2018
In order to communicate tech company brands credibly and effectively, PR practitioners must understand highly significant new technologies such as blockchain. By Candice Teo.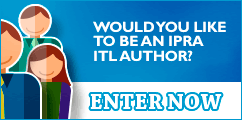 IPRAOfficial