Thought Leadership Essays
By: Maria Gergova 08/01/2019

Advocacy communications within a larger advocacy strategy should always start with strategic framing analysis of major news media sources. By Maria Gergova-Bengtsson and Georgi Ivanov.
By: Maria Gergova 17/12/2009

In her final letter to the readers of Frontline, IPRA President 2009 Maria Gergova assesses her legacy in the role, ponders what she has learnt and highlights the importance of positive communication.
By: Maria Gergova 15/10/2009

Maria Gergova looks forward excitedly to the IPRA Summit and Golden World Awards ceremony taking place at the end of this month.
By: Maria Gergova 13/08/2009

Maria Gergova highlights several important IPRA initiatives and events that underline the organisation's pivotal role in providing intellectual leadership and professional development opportunities for PR practitioners around the world.
By: Maria Gergova 11/04/2009

IPRA President 2009 Maria Gergova recounts some of the high points from a fascinating conference held in Bulgaria on the rise and changing nature of online media.
By: Maria Gergova 10/02/2009

Maria Gergova celebrates the sweeping changes of the past two decades brought about by the digital revolution and fall of Communism in Eastern Europe, while also assessing the challenges facing Public Relations professionals at this difficult time in the g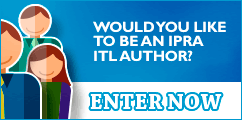 IPRAOfficial