Thought Leadership Essays
Viewing posts from December, 2019
By: Ann Marie Gothard 23/12/2019

Health care solutions provider Henry Schein works hard to ensure consistency in the way its "Rely on us" brand promise is delivered internationally. By Ann Marie Gothard.
By: Tony Langham 16/12/2019

Reputation management must be established as a core management discipline, not a communications function. And we have to get better at telling our clients and organisations what they need. By Tony Langham.
By: Senjam Raj Sekhar 09/12/2019

PR consultancies declined to work on a global image campaign for the Hong Kong government. Was this the right decision? Or should they have behaved more like lawyers? By Senjam Raj Sekhar.
By: Barbrha Ibáñez 02/12/2019

Metrics can be as customized as needed. But if tailored ones are to work well, you have to know what you want to find. By Barbrha Ibáñez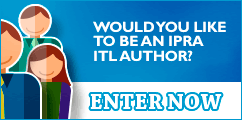 IPRAOfficial