ITL #348 -  Measuring effectiveness: a communications challenge

3 years, 1 month ago
(Comments)
Metrics can be as customized as needed. But if tailored ones are to work well, you have to know what you want to find. By Barbrha Ibáñez
It is no secret that setting KPIs and metrics for Corporate Communications and Public Relations is one of the hardest things within a company.
In a world where data is more valuable than ever and shapes every channel and piece of communication, measuring becomes mandatory. Companies want to know where they put their money, they want results and tangible proofs that their Marketing and Communications/PR departments are doing their job.
It gets easier for marketing departments: they invest, therefore they should expect a return. Measuring ads, unlike actually placing them before the right audience in the right channels, has almost no complication. There are a bunch of tools for it, from the simplest to the most sophisticated.
But how do you measure actions that are mostly based on earned media and not paid actions and efforts?
Here are some basic recommendations that can help you start shaping your Corporate Communications/PR metrics.
Set your goals
Defining what your company expects from Corporate Communications and PR is the first step. Your KPIs and how you measure them fully depend on it.
But these goals should not be isolated of those of the company. Ideally, they should be aligned to the corporate values and priorities. The spirit of PR and Corporate Communications is to tell the brand story and everything around it, building and protecting the company's reputation, and turning crisis around.
If goals are clear and aligned to those of the business, measuring gets easier.
Customize your metrics
Once the goals are set, knowing what to measure is the next step.
Metrics can be as customized as needed, but in order to accomplish tailored ones, you have to know what you want to find.
Do you need to know who is your audience and where? Or what are they talking about? Do you need to see what your customers in different markets are saying about your brand? Or you want to identify which media outlets they are reading? You can actually find out.
Make a detailed list of what you want your metrics to show and then get to implement it.
Some of the most popular indicators when measuring media coverage are the share of voice, tone, topics and peaks of conversation. Also, you might want to set a dashboard to check on your competition.
The importance of tools and providers
You'll need solid infrastructure to implement your metrics and then build reports, which are demanding and require a lot of detail-attention and understanding.
Also, you'll need to be able to translate those metrics to a friendly and easy to read format. Therefore, having a good provider for monitoring and reporting your metrics is fundamental.
When choosing a metrics provider, seek for personalized attention so you can work with them and they can walk you through how their methodology works, how they build their algorithms and what type of media they are able to measure.
Some providers offer the whole package: traditional offline, online, Social and paid media. In some cases, maybe you'll need one provider for local monitoring (specially when talking about electronic media like TV and radio, or print outlets), and another for international purposes.
Explore your options and chose the one that suits your company best. You might also want to talk to your Marketing peers and pick a provider that can deliver metrics for both.
Tailored reports
Once you have determined the indicators for your metrics and picked a provider-ally to work with, reporting those metrics is the next step.
Always have in mind that reports must be understood by all audiences within the company. Keep them simple, clear and brief. Making them more visual and graphic than plain-text is recommended.
Go viral and spread the word about how your metrics are composed, explain your methodology, periodicity and what can be found in your reports.
Don't hold on to your data; share it. That way, peers and directors will know that your Communications/PR department can deliver efficiency and prove it.
More is not necessarily merrier
In general, metrics are transitioning from quantitative to qualitative. When measuring PR and Communications actions, there's no return on investment since there's no investment, at least in advertising or paid media terms. So, forget about ad value.
Volume is also over. It is not about how many stories you put out there, but where you put them, who are they reaching and the impact they are making.
Set a top tier list with the outlets and channels you want to be on. You can have different lists for each kind of source (Business, Trade, Life & Style, Sports, Tech, Health, etcetera). Identify key opinion leaders, influencers, anchors. Those are the spots you need to address.
Remember each action is different. You might not reach your whole top tier with every story or communications plan, but if you manage to get three to five 5 of your top list, you'll hit the jackpot.
Also, when talking about qualitative metrics, don't forget to pay attention to the key messages media are picking, conversation peaks and who's replicating.
Use the data
There's no point in sharpening your metrics if you leave them to rest in some file or cloud location. The data you're gathering in reports must be put to use.
Use metrics to make strategies, to get to new markets and audiences, improve PR and Communications practices. Use them to strengthen reputation and for cutting backlash. Use them to tell better stories.
Above all, use metrics to make decisions.
Set boundaries
One final strand is to be clear about your purpose. When it comes to PR and Communications metrics, understanding they are not about making money or growing the business is key. We are not Marketing. Neither Sales nor Finance.
PR/Corporate Communications is about contributing to the overall strategy, creating more awareness and bringing more exposure to the brand. Yet, other departments can – and must –track PR actions to see how they help boost different efforts.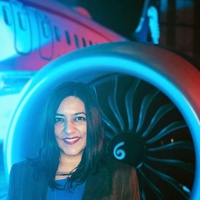 Forward, Post, Comment | #IpraITL
We are keen for our
IPRA Thought Leadership essays
to stimulate debate. With that objective in mind,
we encourage readers to participate in and facilitate discussion.
Please forward essay links to your industry contacts, post them to blogs, websites and social networking sites and above all give us your feedback via forums such as IPRA's LinkedIn group. A new ITL essay is published on the IPRA website every week. Prospective ITL essay contributors should send a short synopsis to IPRA head of editorial content Rob Gray
email
Share on Twitter
Share on Facebook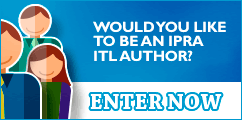 IPRAOfficial