ITL #22 The bland, 'cookie cutter' executive: Are we training out personality?

10 years, 7 months ago
(Comments)
There's the risk when media training of smoothing away too many rough edges, so that when top executives are interviewed they look and sound as if they lack personality, with the result that there is little interest in what they say. By Charlotte Chunawala
Thursday afternoon and a colleague and I are brainstorming a new business proposal. We have just come up with a storming creative idea when I suggest to her we should look at a tie up with a TV show which covers social issues. She looks at me doubtfully and says that it has received some negative publicity and we should not expose the client to that.
She is making a valid point but it got me thinking about the business we are in. Have we all got to the point where we are pushing the clients to play too safe? When I media train my corporate clients, like my colleagues all over the world, I am always smoothing out their rougher edges, encouraging them to avoid or manage areas of contention and now, as I look around me at the media I receive, I am wondering if we have gone too far. Have the company spokespeople become too smoothed out, too anodyne? Has corporate culture lost any personality?
The obvious point here is that no company wants to draw flak; well...yes and no.
Fear governs a lot of our interactions with the outside world; media, shareholders, customers. We are afraid of being controversial, lowering the share price, aggravating our bosses. But maybe there is something to be said for letting a little personality or individuality shine through. There are so many 'experts' and 'image consultants' who now make a living from teaching every would-be top boss how to dress, how to have a conversation, how to order wine etc. etc., there is a real danger that we are moving into the age of the 'cookie cutter' executive who is the right thing at all times but at the same time instantly forgettable.
Individuality versus blandness
Maybe someone who is not afraid to be an individual with moments of discord, humour even abrasiveness can actually make a better impression than the CEO who is always on message but is maybe a little bland and forgettable. Even if the boss is wearing a different colour or has an unorthodox view, is that really what makes the whole edifice crumble?
Examples abound, both good and bad. Gerald Ratner paid the ultimate price for his ill-judged humour because ultimately he was insulting his customer. By being funny at the expense of the quality of his goods at a public forum he was ultimately questioning the sense of his customers who were buying these 'shoddy' goods.
On the other hand Donald Trump rides the waves of good fortune and bad with his own individual brand of humour, charm and that hair! Love him or hate him, he is clearly here to stay and still commands enough respect in the business world to survive in the real estate business as well as the tough world of reality TV.
Here in India, Narayana Murthy founded one of the most successful modern Indian companies, Infosys, but has been vocal in criticizing the education system in the country as well as the economic environment. If anything, it has raised his stature even higher since what was said was felt by many to be discussions long overdue.
The truth behind the wall
Of course this approach can backfire. A few years ago I was hired to media train Ramalinga Raju who, at the time, was CEO of Satyam, another of the great IT success stories at the turn of the century. In the session was the CEO, the CFO and the head of the US operation. Raju and the CFO were like two blocks of stone; however hard I tried to get them to be a little more expansive on camera, a little more human, connect a little more with the audience, I got nothing.
The very senior financial journalist who was helping me with the training was also reaching a stage of apoplexy with the blank wall he was facing. At the time I put it down to individual reticence and a certain innate South Indian modesty. Less than a year later we all heard that they had committed one of the biggest frauds in modern corporate history; so I realized the lack of any human emotion was as a result of trying to keep all the secrets. The addendum to the story was whilst Raju and the CFO went to jail, the person who responded best in that media training session was the head of the US operation, who is to this day absconding!
But corporate fraudsters aside, it is important for investors and other business audiences to understand the individuals behind the big businesses and be able to relate to them. If we encourage the grey suit approach in media interactions there is a danger companies will be less courageous about promoting a more interesting, bigger personality all the way to the top.
So next time you are media training the CEO, rather than giving them the straitjacket all the way to blandness, encourage them to keep in touch with what made them the boss in the first place!
Thought Leader Profile
Charlotte Chunawala is CEO of Cohn and Wolfe India.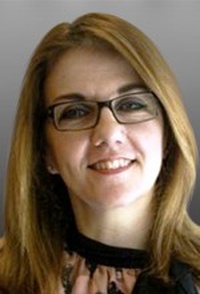 Forward, Post, Comment | #IpraITL
We are keen for our
IPRA Thought Leadership essays
to stimulate debate. With that objective in mind,
we encourage readers to participate in and facilitate discussion.
Please forward essay links to your industry contacts, post them to blogs, websites and social networking sites and above all give us your feedback via forums such as IPRA's LinkedIn group. A new ITL essay is published on the IPRA website every week. Prospective ITL essay contributors should send a short synopsis to IPRA head of editorial content Rob Gray
email
Share on Twitter
Share on Facebook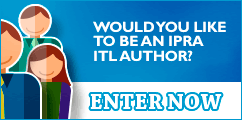 IPRAOfficial