ITL #15 Indonesia falls for social media: Is Jakarta the world's number one Twitter city?

10 years, 9 months ago
(Comments)
Social media and other internet activity is soaring in the world's fourth most populous country. Smart brands are figuring out the best way to become part of the conversation with Indonesia's rapidly growing audience of netizens. By Djohansyah Saleh.
Its change unrelenting and irresistible, the digital revolution continues to transform industries and nations the world over, more so in Indonesia at this moment in time.
As Indonesia, the world's fourth most-populous country, races toward achievement of its overall development goals, one of the most dramatic aspects of the Indonesian story is the incredible extent to which internet activity and social media have penetrated life in the island nation.
Today only about 22 per cent of Indonesians have access to the internet. But, with mobile phone penetration projected to exceed 100% by 2015 (so every Indonesian has at least one phone), and with such a prevalence of low-cost web-enabled phone plan options, I would argue that the potential for social media is perhaps greater in Indonesia than any other country in the world.
Jakarta: Capital of the Twitter Nation
Jakarta made headlines last summer when, according to Paris-based social media agency Semiocast, the city was named the number one Twitter city in the world. It is impressive enough that this developing nation generated more Tweets than anywhere else on earth (Indonesians send out 15 tweets per second!). But, considering how few have access to the internet, the rates of activity are even more telling. In fact, 95.7per cent of Indonesian netizens use social media – a rate that outpaces neighbours in Singapore and Malaysia, as well as India (China is a more difficult comparison, given the preference for local platforms).
In addition to Twitter, Facebook is also incredibly popular: Indonesia is Facebook's fourth most active country in the world.
What does all this mean for businesses? Even more so than in many other countries, establishing an online following in Indonesia rests very heavily on critical social media platforms like Twitter and Facebook. These are just as important, if not more so than simply creating a local website. It is also a reminder that, like much of the world, the Indonesian audience is looking for a conversation and relationship with their favourite brands, rather than one-way communication.
While Indonesians may be on familiar platforms, the most favoured and liked brands have a strong local flavour. According to December 2012 data from Socialbakers, the top four most popular brands on Facebook are Yamaha Motor Indonesia, Surfer Girl (a Bali-based company), BlackBerry and Chocolatos (an Indonesian snack brand).
The strength of local brands is noteworthy in itself, but considering the numbers of motorbikes and Blackberrys in Indonesia, even these foreign brands follow the same general rule – in order to gain visibility in the Indonesian online community, brands first need to listen to what's being talked about, and then initiate a dialogue that reflects local interests. Indonesians will not be impressed with a brand simply because it is "famous".
E-Commerce: Not there yet, but there's potential
One area that may seem to be lagging in Indonesia is the growth rate of e-commerce. According to Comscore's 2012 media matrix, Indonesia's top retail sites only reached 56.2 per cent of the internet population. Facebook, on the other hand, reached more than 85 per cent.
A Delloitte Access Economics study suggests that only 6per cent of netizens have actually made purchases online.
With a banking system considerably younger than that found in more developed markets, the e-commerce market is still in its fledgling stage. We have yet to see what success comes to Pay Pal partner Ipaymu, launched in December 2012. But elsewhere, there remain major opportunities for entrepreneurs able to bridge the gap between e-commerce and the country's largely cash-based economy.
Ozon in Russia and Vancl in China, both found local solutions in markets where online banking (and even credit cards) and consumer services are still quite new, to become the leading online retailers in their respective countries. The solutions they found emphasised consumer service to overcome a mistrust of internet retailers. They included payment options that consumers were comfortable with; and delivery options that tapped into local distributers to overcome lagging infrastructure in both countries. Similar challenges face those in the Indonesian market, and the examples of Ozon and Vancl should demonstrate a very lucrative opportunity for those willing to take the risk – Ozon is expected to generate half a billion dollars in 2012, and Vancl is projecting twice that.
Internet for social change
With over half of Indonesia's internet users living outside major cities, mobile and online communications have the potential to play a huge role in the development of the country's rural communities. Today, farmers compare prices and arrange trades. Families separated for work keep lines of communication open.
But within this population lies significant power for change. Nokia, for example (a Weber Shandwick client in Indonesia), offers its Nokia Life in Indonesia, as well as China, India and Nigeria. This SMS-based subscription service is designed for emerging markets, offering a wide range of information services covering healthcare, agriculture, education (including English lessons), Islamic service and entertainment.
By teaming with local government organizations, universities, NGOs and other trusted partners, Nokia has been able to tap into a massive market by providing a much-needed tailored service to those who otherwise would not have had access. Since launching in 2009, Nokia Life Tools now services over 65 million people across the four countries. In 2012, Nokia introduced Nokia Life+, a web based extension of this service, to provide consumers with extended web services that offer locally relevant content.
There remains huge potential for other organisations to follow suit, particularly those involved in areas such as infrastructure development, healthcare and education. The key is first identifying a need to fill, and then offering the right services at an affordable price point.
Another area where social change has manifested online can be seen in Jakarta's most recent Gubernatorial elections in September 2012, with Joko Widodo ("Jokowi") beating out incumbent Fauzi Bowo. Rather than relying solely on canvassing the city with traditional posters and campaign slogans, the Jokowi campaign heavily played into social media tactics such as flash mobs and even a music video that parodied One Direction's What Makes You Beautiful.
As the voting day approached, Jokowi's Facebook fanpage had nearly nine times as many followers as Fauzi Bowo (18.712 vs. 2,862 ). It's no surprise, then, that he led the young adult voting demographic, and with that, Jakarta at large. There are even murmurs now for him to run for President in 2014. Jokowi has even used Youtube as the platform to publicise his plan of action, as videos of official meetings have been posted online. One video of a budget meeting in November has logged 1.4 million views. Jowkowi's Facebook page remains active since the election, as well, with over 144,700 fans as of December 2012. He and his team no doubt see social media as an important platform to demonstrate much-needed transparency and progress for the nation's capital.
While China and India continue to retain the lion's share of Western media's perspective on Asia, the opportunity within Indonesia cannot be ignored for much longer. Companies looking to tap into this market need to consider that, while there is much that can be learned from the success of social media campaigns elsewhere, the behaviour of netizens in Indonesia is still entirely unique and unstructured. The population is young, loud, and vibrant. This culture is rich with history and the people are not easily persuaded by brands simply because of a foreign or international appeal.
Learn to listen; identify how your brand can become part of the conversation; and develop relationships with audiences and consumers. The loyalty and success will follow.
Thought Leader Profile
Djohansyah Saleh is Head of Operations at Weber Shandwick Indonesia, focusing on financial communications and public affairs counselling for clients in Singapore and Indonesia. He coordinates issues management and stakeholder outreach programs for MNCs in Indonesia. He has also assisted with inward investment campaigns for government agencies in Asia.
Prior to joining Weber Shandwick, Johnny worked for a major Washington DC based public affairs consulting firm in Jakarta, advising multinational and domestic firms on all aspects of financial communications and public affairs issues. His clients were across consumer products, government, banking and oil and gas sectors. He started his agency career with GolinHarris Singapore in 2002 and since 2008 has managed both Weber Shandwick and GolinHarris in Indonesia.
While studying for his master's degree in International Relations at San Francisco State University, Johnny was consulted by a group of foreign investors to assist them in acquiring distressed assets in Indonesia. He earned his bachelor's degree in Business Administration and Marketing from Hawaii Pacific University, Hawaii, USA in 1995.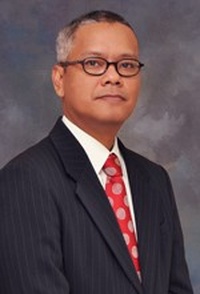 The Author
Djohansyah Saleh is Head of Operations at Weber Shandwick Indonesia, focusing on financial communications and public affairs counselling for clients in Singapore and Indonesia.
mail the author
visit the author's website
Forward, Post, Comment | #IpraITL
We are keen for our
IPRA Thought Leadership essays
to stimulate debate. With that objective in mind,
we encourage readers to participate in and facilitate discussion.
Please forward essay links to your industry contacts, post them to blogs, websites and social networking sites and above all give us your feedback via forums such as IPRA's LinkedIn group. A new ITL essay is published on the IPRA website every week. Prospective ITL essay contributors should send a short synopsis to IPRA head of editorial content Rob Gray
email
Share on Twitter
Share on Facebook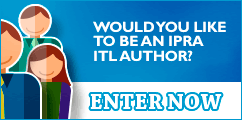 IPRAOfficial