Taking on a virtual world

11 years, 6 months ago
(Comments)
Alan Lane talks to PR veteran Ulrich Gartner on the newly formed virtual agency InfiniteLatitude – a globally spread group of individuals competing with the PR majors
AL: How did infiniteLatitude® get off the ground?
UG: Late in 2011 I used social media outlet LinkedIn to sample the level of interest among PR practitioners. LinkedIn was a natural choice given it has more than 120 million users word-wide. My initial inquiry turned up a raft of responses. It attracted senior consultants with backgrounds ranging from running multinationals' global PR departments to advising top politicians. A qualification process reduced the network to those 24 professionals who form the core of InfiniteLatitude today. We launched in March 2012 and cover 14 markets on five continents.
AL: Why launch a virtual agency and at this time?
UG: My experience gained from both a client's and a consultant's perspective has been that a change in approach to servicing clients is needed. Budgets are getting tighter, forcing corporate communications people to make the best out of the situation. At the same time, it has become clear qualities like craftsmanship and personal relations are becoming even more important again. The underlying message is that in these times, PR agencies can grow by adapting to clients' changing demands. Our approach is consistent with the genesis of our virtual society. Network members primarily collaborate by using online tools, video and file-sharing platforms from Skype, Google, LinkedIn and Facebook, so we are truly aligned with today's social media trends.
AL: What is driving this need for change in client servicing?
UG: There are some key factors. Internationalisation of business means a company cannot communicate purely on a local basis any more if it is of a certain size. The continued focus on efficiency and dealing with back-office costs is another reality. There is a trend towards more flexible ways of companies co-operating with suppliers or consultants. Some multinationals are moving away from fixed employment towards 'certified consultants' – with a lot of this driven through the worldwide web.  There are also a significant group of companies with much lower staffing and budgets who do need international support – especially mid-size companies operating across several markets or subsidiaries of large global holdings They view the offer from many international agencies as oversized and costly for their own specific needs.
AL: How well equipped is your group to address the challenges facing PR today?
UG: We have extremely senior people on board with a global mind set, ready to help clients navigate through international territory that for them is often new and challenging. We are able to response quickly through our virtual network. Clients receive our full attention and we don't operate on the basis of showing up at the pitch and clients never seeing us again. We're not competing with the large PR networks. We are an alternative to those who do need international communications but don't need all the weight of the big agencies.
AL: What does your group offer that other agencies may not?
UG: There is an unmet demand from clients who must communicate internationally in a strategic manner and want to pay for knowledge and expertise. We offer these clients access to top-notch strategic communications internationally, without the cost often associated with retaining traditional network agencies. Each of our members has a minimum of 15 years of experience and in fact many go more towards 30 or even beyond. All operate from boutique shops and often collaborate virtually, with low overheads. It is an opportunity for international organisations to access on-the-ground expertise in each of their target markets, through people who operate internationally yet understand local needs.
AL: How has the launch been received – how much business interest has been generated so far?
UG: It is early days for new business and client commitments but there have been some interesting developments. Media coverage of our launch was global – from the New York Times and regional media in the US to national media in New Zealand, India and several European countries. We are continuously receiving requests from boutique agencies globally who are interested in joining InfiniteLatitude. In India, a member has been asked by a large Russian company to find support for their access into the UK, German and US markets. We have a global translation group approaching us to consider a strategic partnership. We are also delivering a first joint strategy paper involving three of our partners in three markets which could turn into a global assignment involving a number of other members. So the signs are encouraging.
Authors' Details
Ulrich Gartner and Alan Lane are founding members of InfiniteLatitude.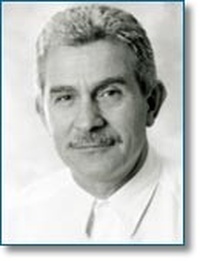 Forward, Post, Comment | #IpraITL
We are keen for our
IPRA Thought Leadership essays
to stimulate debate. With that objective in mind,
we encourage readers to participate in and facilitate discussion.
Please forward essay links to your industry contacts, post them to blogs, websites and social networking sites and above all give us your feedback via forums such as IPRA's LinkedIn group. A new ITL essay is published on the IPRA website every week. Prospective ITL essay contributors should send a short synopsis to IPRA head of editorial content Rob Gray
email
Share on Twitter
Share on Facebook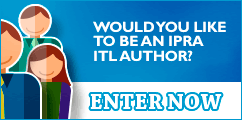 IPRAOfficial