The truth about managing global business

11 years, 4 months ago
(Comments)
To make a real success of handling multi-market accounts, agencies need to offer far more than scale and practice expertise. By Bronwen Andrews.
Large international agencies place great emphasis on their reach and capabilities in multi-market account management. They point to the number of offices and their global and regional practices as evidence of this.
But how are agencies really providing value to clients looking for the benefits of global consolidation? And how are the agencies themselves ensuring they're equipped to lead and support clients in their global business journey? Sheer scale and practice expertise is simply not enough to succeed in the multi-market environment.
In the current climate, the need for global synergy and efficiency has never been greater. As a result, we are witnessing a series of business adjustments on a global scale, including mergers and acquisitions, corporate reorganisations, outsourcings, and reductions in force.
This presents opportunities for agencies to provide value to clients looking for advisors who can be partners in their business journey. Clients, when giving a global mandate are looking for five or six key elements. The critical criteria for their agencies is to be able to offer world-class client service that goes far beyond what one local team could offer.
What clients need
In our experience at MSLGROUP where there is a long heritage of multi-market account management, the points that define the global client requirement are:
Resources that would enable you to offer services they require to the same standard in every market. Here it makes a big difference whether your office is wholly owned or not. All global agencies need a critical mass of offices in key cities and most to not have this critical mass.
The tested organisational process and tools that it takes to organise a complex global reality
Offices that are genuinely plugged in to the global team and can respond very quickly and effectively across multiple time zones
Clear rules of engagement among the markets
Clear and outstanding leadership skilled in creating a shared vision
A consistent, precise understanding of a client's business objectives and what is required in order to build manage and defend their reputation.
Martin Dohman, MSLGROUP's EMEA client engagement Director on Siemens states, "When things are going well, you might get through without all of these elements. But the minute that you get a bit informal in the team structure, that's when things start to get dangerous."
Renee Wilson MSLGROUP's Global Client Engagement Director is equally clear on where agencies can fall short in the multi-market environment. But she also points to the necessity of clients achieving internal alignment: "Not setting clear expectations for the agency team as to what success will look like for the client, market to market and how it will be measured is one of the common pitfalls of global account management"
The rules sound easy in theory, but you need to be highly disciplined as well as passionate about comms as a central tool of account management in order to really succeed as a global network offer.
For Renee Wilson, it's all about "looking for ways to build trust across the agency offices and this has to involve virtual teams meeting face to face. For MSLGROUP this includes conducting global summits for some of our largest clients with our entire team meeting in a city. This way relationships become stronger and the connectivity grows."
But in between the summit meetings, when global agency teams remain 'virtual' how can agencies continue to collaborate successfully on the work needed to support clients in their critical markets?
Formal process
Professor Erin Meyer, Professor of Organisational Behaviour at the INSEAD Business School talks of the need to increase centralisation and formal process when working at a distance. Collaboration needs to be both structured and culturally sensitive.  
Professor Mark Mortensen, an Assistant Professor at the INSEAD faculty describes one of the essential conditions for successful global working as the ability to create 'meaningfully interdependent' teams which share a common goal, rather than co-acting groups.  At MSLGROUP, we've taken time to look at global business in this context and our Global Client Engagement Directors (GCED) programme is a direct result of this process.
The role of the GCED is to provide clients with one clear, outstanding leader who has the required cultural sensitivities to build a global team with a compelling direction from among diverse perspectives. The role of the GCED is described by Martin Dohman as that of driving the entire global team to be "over –ambitious and over dedicated. Not just in manifesto but in the way the team lives it every day."
The best global agency teams should be able to provide clients more diverse resources, more flexibility in the way they are deployed, more opportunities for collective learning and greater potential for synergy and ideas.                                                                                                                                                                     
This means agencies need to understand and be sensitive to the global landscape. The distribution of revenues will of course not always be equal, so markets which have a larger slice of the pie need to take responsibility to understand the market and culture of other regions and foster a collective spirit of excellence – not just in one hub location but across the network.
A good indication of how we should organise ourselves around a client's business is in looking at the way that a client benchmarks itself. We should ask ourselves, as the client does, 'who's doing it better?'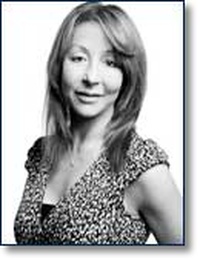 Forward, Post, Comment | #IpraITL
We are keen for our
IPRA Thought Leadership essays
to stimulate debate. With that objective in mind,
we encourage readers to participate in and facilitate discussion.
Please forward essay links to your industry contacts, post them to blogs, websites and social networking sites and above all give us your feedback via forums such as IPRA's LinkedIn group. A new ITL essay is published on the IPRA website every week. Prospective ITL essay contributors should send a short synopsis to IPRA head of editorial content Rob Gray
email
Share on Twitter
Share on Facebook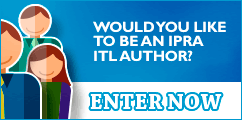 IPRAOfficial