ITL #106 Luxury & CSR in Asia: reconciling apparent contradiction

8 years, 8 months ago
(Comments)
For businesses focused on the luxury market, CSR initiatives stand a greater chance of success if they occupy a unique niche that resonates with both the brand's DNA and the particular society in which it operates. By Jean-Michel Dumont.
"Ferrari becomes the first carbon neutral luxury automobile brand in greater China, offsetting all carbon footprints by planting trees in Inner Mongolia."
"Gucci has launched the world's first bags certified as zero deforestation from Amazon leather."
Recently we heard these declarations from the brands involved. For many years there has been little news about the CSR activities of luxury brands in Asia, except for the occasional burst of philanthropy at giant check-giving events. It has not been easy for premium brands to be taken seriously.
Luxury and CSR appear as two contradictory concepts; one is emotional and thrives on the creation of a dream, while the other is rational and deals with a reality. Helping the underprivileged versus purchasing expensive luxury goods is naturally conflicting. Despite recent developments and new CSR initiatives, very few campaigns really capture the realities of two very different worlds. It has been challenging for brands to bridge the two concepts and develop meaningful campaigns specific to each individual brand, determined by its own history, vision and offering.
For some brands, arts patronage has long been a platform for luxury in Europe and has expanded to Asia as part of their business growth. These include Fondation Cartier, Montblanc de la Culture Arts Patronage Award and BMW's award-winning 'BMW China Culture Journey' promoting the protection of Chinese cultural relics. Further notable CSR initiatives include Estee Lauder's China Pink Ribbon program, a global breast cancer awareness campaign, and Burberry employing a social and environmental expert to work on key CSR issues in their Asian factories.
Other luxury giants such as Cartier and Gucci are focusing their CSR initiatives on women, with Cartier's Women's Initiative Award aimed at supporting women entrepreneurs globally and Gucci's Chime for Change to empower girls and women through access to education, health and justice. Luxury group Kering has raised the bar by tackling sustainability at a group level.
China takes the lead
For most luxury brands, at least a third of their sales are in Asia, specifically greater China. When we speak of CSR activities in Asia, we are really talking about China, the largest and still growing luxury market, even in the current economic slowdown. The last few years have seen a flurry of CSR initiatives and most were launched in China.
So what has driven the shift towards luxury brands adopting CSR initiatives?
I believe the catastrophic 2008 Sichuan earthquake was a turning point. Foreign companies were quick to respond, but not the luxury brands, with the exception of some like Porsche which collaborated with UNICEF, providing both financial support and vehicles for aid distribution. The nonchalance of luxury brands was picked up by bloggers and further fuelled by controversial comments made by actress Sharon Stone, the face of Christian Dior.
This created a storm of protest which painted a very negative picture of the sector. In our research for the 2010 China Luxury Forecast Report, one of the key findings was that CSR had begun influencing luxury consumers in China.
Engaging social media
The power of social media created another dilemma for luxury brands. The creation of the dream meant distance and exclusivity, emphasizing elitism, brand values and scarcity of product. Social media is a free-for-all, engaging diverse elements who will challenge the prestige of brands. Yet wealthy, aspirational consumers are more likely to communicate through social media before making a purchase. Instead of ignoring it or using it as a marketing tool, brands need to see it as a channel to engage stakeholders, to be authentic and to tell their story.
The rapid escalation of viral discussions means a single brand crisis can destroy a company's reputation and easily spill over into the whole industry. It was bloggers who shone the spotlight on the luxury sector after the Sichuan earthquake.
In 2012, at the Dolce & Gabbana flagship store in Hong Kong, security guards prevented locals photographing the storefront but allowed mainland Chinese to do so. The incident was quickly exposed on social media.
The blatantly racial action escalated to an anti-D&G Facebook group and a gathering of over 1,000 angry local Hong Kong protesters in front of the boutique caused it and surrounding shops to close early. To make matters worse, staff posted negative comments online about the protesters. D&G initially remained silent and only offered an apology two weeks later - a public relations disaster for the brand.
To be trusted and respected, luxury brands need to be positively received and recognized in both traditional and social media. Entering into the realm of social media is unavoidable as more CSR initiatives are launched by luxury brands, which will be scrutinized by netizens. To maintain a sense of exclusivity and engage target consumers, brands need to collaborate with their partner agencies for innovative and out-of-the-box digital strategies, including training for staff, especially those on the frontline. Some brands have been very successful by creating a closed and exclusive social network while others set the standard by being the pioneer or leader in a memorable digital campaign.
Finding the niche
Recently we reached out to key China media editors from general newspapers, lifestyle and luxury titles, to survey their perceptions on luxury brands and CSR. Four social objectives were identified: cultural patronage, education, environmental protection and social welfare. This, I believe, speaks for the whole of Asia.
It is a challenge for luxury brands to find the right CSR strategy; often a campaign is short-term and an add-on to an existing platform and not clearly defined. To overcome this, the brand needs to align naturally with its CSR initiatives by creating a unique niche that resonates with both the brand's DNA and the particular society in which it operates.
Arts and culture is a popular segment for luxury brands as it resonates with creativity and heritage.
In 2012 Bottega Veneta held an exhibition featuring the work of young emerging Chinese artists and photographers while the 2013 Hugo Boss Asia Art Award was launched for emerging Chinese artists. However this segment has become saturated. To stand out, brands need to identify more creative ways to connect with their audiences and 'own' a CSR segment.
For instance, Gucci has created new packaging made with 100% recyclable Forest Stewardship Council paper and their new line of sunglasses is made from 'liquid wood', a biodegradable material. In addition to the 'BMW China Culture Journey', BMW set up the innovative BMW Guggenheim Lab, a mobile laboratory that travelled to cities worldwide from 2011 to 2013, exploring new ideas, experiments, and ultimately creating forward-thinking visions for city life.
Right partnerships
In the past, NGOs struggled to find funding and sponsors. The situation has changed as luxury brands now consider funding NGO capacity-building, research and partnering with other donors for longer term impact. Brands realize stakeholders want to see a clear benefit, showing credibility by integrating with locally influential and independent third parties.
Diageo launched the Plan W Fund in 2013, a five-year program in partnership with China Women's Development Foundation. LVMH's CSR initiatives include Save the Children in Japan and they have also moved to comply with supply chain sustainability and green technology. In 2011, LVMH acquired a stake in Singapore-based Heng Long, a CITES-certified tannery of crocodile leather.
PR and marketing opportunities
An integrated CSR campaign can be a great PR and marketing opportunity. However, there is a fine line. It can often appear that a brand is attempting to tack CSR on as an afterthought.
Instead of coming across as authentically contributing to a cause, the brand may seem to appropriate a cause for its own PR ambitions. The strategy has to be well-thought-out and align with the brand values.
At the event for Hublot´s Children Aid China program, the brand's Ambassador, Diego Maradona announced donations of one million Yuan as well as unveiling the exclusive Maradona second edition watch. In 2012, Richemont's Shanghai Tang reaffirmed its commitment to Save China's Tigers charity by adopting two tiger cubs and launching the Save China's Tigers children's collection, a portion of the sales of which goes to the charity.
What's next?
We are now seeing a growth in CSR initiatives by luxury brands. For them, CSR is no longer an option but an indispensible PR and marketing platform.
With the reality of climate change hitting home, luxury brands will be expected to do more for the environment, especially in R&D − the responsible sourcing of raw materials, green technology that makes a difference in the development of new materials and in the production life cycle, the supply chain as well as in end-users' quality of life. Sustainable fashion should become the norm for the luxury market.
To embrace social media, luxury brands must be more innovative in engaging their target consumers and be prepared to deal with issues at every level. They need to build trust through greater transparency and disclosure by adopting tighter CSR reporting guidelines with tools and apps for tracking performance. The Millennials are very technology-savvy and CSR-aware.
Companies will need to set-up systems to measure the business value of CSR, in the process identifying and owning specific initiatives that resonate with stakeholders. There will be increasing cross-sector partnerships with more collaboration with governments and NGOs for larger-scale initiatives. Some countries may follow India's 'new' CSR legislation mandating that companies give part of their net profits to CSR activities.
With the unpredictable economic landscape, more companies will move from CSR towards Creating Shared Value (CSV), to establish a sustainable cycle of economic profitability by redefining their value chain with a more cohesive and long-term strategy.
CSR has come a long way beyond reporting and beyond philanthropy. To overcome the unique challenges CSR poses to the luxury sector and deliver a strong return on PR investment, luxury CSR should link a brand with society and its industry, directly confronting the inherent contradictions. It must bridge the gap between CSR and luxury − a brand aligning naturally with its CSR initiatives, making CSR a true reflection of its core values and company heritage.
Author's Details
Jean-Michel Dumont, Chairman of Ruder Finn Asia, has been in Asia since 1986. His expertise has helped Ruder Finn Asia become a recognized leader in several areas including automotive, luxury, healthcare, corporate and CSR; and one of the top three international PR agencies in Mainland China.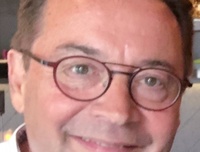 Forward, Post, Comment | #IpraITL
We are keen for our
IPRA Thought Leadership essays
to stimulate debate. With that objective in mind,
we encourage readers to participate in and facilitate discussion.
Please forward essay links to your industry contacts, post them to blogs, websites and social networking sites and above all give us your feedback via forums such as IPRA's LinkedIn group. A new ITL essay is published on the IPRA website every week. Prospective ITL essay contributors should send a short synopsis to IPRA head of editorial content Rob Gray
email
Share on Twitter
Share on Facebook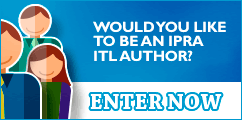 IPRAOfficial