ITL #23 Crisis communications: How the aviation industry woke up to the power of citizen journalists

10 years, 5 months ago
(Comments)
Until recently, best practice for an aviation crisis centred on the premise of the Golden Hour. The rise of social media has led to the emergence of a new template. By John Bailey.
On the morning of 4th November 2010, a Qantas Airbus A380 with 469 passengers and crew on board took off Singapore's Changi Airport on a routine flight to the airline's home base in Sydney, Australia. Just four minutes later, one of the giant aircraft's four Rolls-Royce Trent 900 engines suffered an "uncontained disc failure" which blasted heavy, red-hot chunks of the engine through the wing and parts of the fuselage, severely damaging critical control systems.
This could have triggered one of the world's worst-ever aviation disasters – and a reputational calamity for Airbus and its iconic A380. But flight QF32 landed safely back at Changi one hour and 40 minutes later, thanks to the skills of Qantas captain Richard Champion de Crespigny and his crew, and to the extraordinarily robust design of modern airliners. An older model might not have survived such potentially catastrophic damage, as demonstrated by the July 1989 crash of a United Airlines DC-10 at Sioux City, Iowa, after an almost identical failure.
The A380's safe return to Changi was far from the end of the story, with the incident leading to the temporary grounding of the Qantas A380 fleet, enormous disruption to other operators such as Singapore Airlines, and a media hammering for engine manufacturer Rolls-Royce. But beyond the immediate repercussions, the QF32 incident also marked a watershed in the aviation industry's recognition of the challenge posed by social media during a fast-developing crisis.
This was not the first time "citizen journalists" had led the coverage of a major aviation incident. In December 2008, a passenger who scrambled out of the broken fuselage of a Continental Airlines Boeing 737 which skidded off an icy runway in Denver, Colorado, tweeted "Holy xxx, I was just in a plane crash!" And when a US Airways A320 ditched into New York's Hudson River less than a month later, the first picture of the sinking Airbus appeared on Flickr within nine minutes.
Tweeting mid flight
The difference this time was that the initial wave of social media commentary broke across the internet while the aircraft was still airborne, and before Qantas fully understood what it was dealing with. The first tweet appeared 40 minutes after the engine blew apart, quoting Indonesian media reports of an "explosion in the sky" over Batam Island. Within an hour, with the crew still struggling to handle multiple system failures, pictures of aircraft debris with the distinctive Qantas "flying kangaroo" logo were posted on Flickr. As mainstream news organisations scrambled to catch up, a Reuters news flash announced: "Qantas says crashed aircraft an Airbus A380". By the time the aircraft landed in Singapore 20 minutes later, the "A380 crash" was leading news bulletins around the world.
Until QF32, the "best practice" model for responding to aviation crises was based on the premise of a "Golden Hour". This was the theoretical time within which the airline had an opportunity to establish itself as a trusted source and could attempt to define the story, before misinformation and speculation filled the void. Within that first hour, the airline would aim to assemble its crisis management team, start mobilising its resources and issue an initial "holding statement". This would simply acknowledge the airline's involvement, confirm the available facts and describe its immediate actions and priorities.
Rather like an army prepared to fight "the last war", Qantas had not anticipated the extent to which reporting by "citizen journalists", spreading like wildfire across the internet, would render these plans obsolete. Even as the A380 was being evacuated in Singapore, and Qantas worked on its first statement, passengers on board the aircraft were uploading photos, videos and descriptions of their brush with disaster from their smart phones.
As CEO Alan Joyce told the Asian Wall St Journal several weeks later: "We were ready for traditional media, and we had a press conference by 4 o´clock that afternoon, which I fronted. And we had our press statement out within half an hour of us knowing the issue. But we´d missed this whole [social media] end of communication".
Need for a new approach
The aviation industry suddenly – and belatedly – recognised that the "Golden Hour" no longer exists. A new approach was required, which would embrace social media as a critical communication channel in times of crisis.
The airline trade association IATA was mandated to create new "best practice" guidelines which – for the first time – established clear roles and responsibilities for all parties involved in the response to a major aviation incident. It also provided recommendations on how to build an online presence and audience during "peacetime", and how to engage this audience in times of crisis.
The new guidelines were published in 2012, and provide a template not just for airlines, but for the entire industry, including aircraft and engine manufacturers, airports, air traffic control providers, accident investigating bodies and Government agencies. They also present a model which can be adopted by any company or organisation, from any industry sector, which faces the challenge of managing a rapidly-escalating crisis fuelled by citizen journalists tweeting, blogging and posting photos and videos to a potentially global online audience, in real-time.
Thought Leader Profile
John Bailey is Managing Director, ICON International Communications, Singapore.
He opened ICON´s Singapore office in May 2005 and offers an unrivalled breadth of international experience, having worked in more than 50 countries worldwide in a 21-year career as a public relations practitioner and journalist. John joined ICON from the International Air Transport Association in Switzerland, where he launched the successful IATA Crisis Communications consultancy service.
Before moving to IATA in 1998, John was a senior vice president with the international public relations firm Fleishman-Hillard in Hong Kong, where he developed and implemented communications programmes for a wide range of clients in different industry sectors across the region.
At IATA, John provided communications counsel and training for many of the leading names in the global aviation and travel industries, working up to CEO and senior executive level with clients such as Airbus, Air Canada, British Airways, Cathay Pacific Airways, Delta Air Lines, Embraer, LAN Chile, Lufthansa, Rolls-Royce, SAS Scandinavian Airlines, SkyTeam, Star Alliance and Virgin Atlantic Airways. John was previously a newspaper, magazine and wire service journalist in the UK, the United States and Singapore, where he opened the first regional bureau for the leading aerospace weekly Flight International.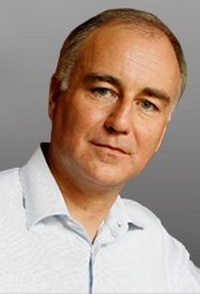 Forward, Post, Comment | #IpraITL
We are keen for our
IPRA Thought Leadership essays
to stimulate debate. With that objective in mind,
we encourage readers to participate in and facilitate discussion.
Please forward essay links to your industry contacts, post them to blogs, websites and social networking sites and above all give us your feedback via forums such as IPRA's LinkedIn group. A new ITL essay is published on the IPRA website every week. Prospective ITL essay contributors should send a short synopsis to IPRA head of editorial content Rob Gray
email
Share on Twitter
Share on Facebook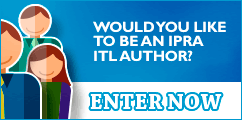 IPRAOfficial