ITL #19 M&A in Brazil: A market still ripe for consolidation?

9 years, 10 months ago
(Comments)
Disappointing economic news from Brazil has given investors cause for concern. However, M&A activity will likely remain healthy. Raphaël Mazet explains why.
The world is increasingly worried about Brazil. The bears are becoming more vocal about the economy's slowdown and diminishing prospects for investments. Carnival is over, the critics say, and all investors are left with is a hangover from the party of 2011 with its record, but unsustainable, 8% growth rate.
Some of this is a necessary corrective to the rose-tinted view that has prevailed until recently. It is undoubtedly the case that Brazil has high levels of consumer debt and is held back by a lack of investment in infrastructure and education, which is now driving inflation. But there is a risk that the pendulum swings from one extreme to the other and continued opportunities for growth are overlooked. When set against the Eurozone and stuttering recovery in the USA, Brazil undoubtedly remains an attractive place for investment.
This view is supported by the M&A market where according to a
recent report by PwC Brazil
saw a 2.5% year-on-year increase in transactions in 2012, with a total value of US$95bn. 40% of these deals involved foreign investors, making Brazil the second hottest investment destination globally. Private equity and venture capital investments were particularly prolific last year, doubling the number of deals compared to 2011
according to Thomson Reuters
. The signs are that this will continue with Carlyle, for example, raising US$1bn for a LatAm fund with a strong focus on Brazil.
Part of the continued appeal is that – despite the existence of strong local champions – large swathes of Brazil's economy are still fragmented, and there are many mid-sized family businesses ripe for consolidation. For foreign investors, buying this type of company is particularly interesting as their pre-existing licences and sometimes surprisingly strong brands can give you immediate access to markets that would otherwise require lengthy and costly regulatory approvals to enter.
Surprise protectionism
That being said, doing deals in Brazil is not for the faint hearted. It necessitates resilience, deep due diligence and a deep understanding of the subtleties of the country's somewhat bewildering regulatory landscape. While there is no doubt that Brazil has reached a high level of political stability in the last generation, its government is still unfortunately prone to edicting surprise protectionist measures that seek to do anything from cooling the flow of hot money into the country, to shielding local companies from international competition.
It is important to bear in mind also that the country's M&A regulations have evolved to keep pace with the record influx of foreign investment it has seen in recent years. Brazil completely revamped the way that its M&A regulator (affectionately dubbed Super-Cade) works last year, strengthening its powers and requiring pre-approval of deals before transacting companies can actually integrate their businesses.
While this was benchmarked on international best practice, the new process is still in its infancy, and has had some teething problems. It can now take up to nine months for corporations to consummate their merger, which can create significant risk due to share price variations.
Increased scrutiny
Brazil's ever higher international profile also means that transactions by multinationals in the country are coming under increased scrutiny from their institutional shareholders, who are rightly concerned about how management is delivering on the much-hyped "emerging market growth play". This can carry significant reputational risk, and a company's share price can be as damaged by a botched Brazilian deal, as it can soar if it manages to establish a firm foothold in the country. Several high-profile multinational companies abandoned deals mid-way last year, retreating from Brazil with their tails between their legs.
In conclusion, Brazil is a complex market with significant risks and opportunities. Delivering on the potential of a deal requires careful planning to mitigate any reputational risks, and it requires building, and nurturing, strong relationships with a host of decision makers, regulators and other key opinion leaders that can influence its outcome. Properly tailored public and government relations - involving a deep understanding of the local business environment and relentless implementation on the ground - are crucial to success.
Thought Leader Profile
Raphaël Mazet, Vice-President – Brazil, Speyside Corporate Relations started his career as a lobbyist for the French government on European financial policy. Prior to joining Speyside, Raphaël was part of Brunswick's Latin American practice, focusing on clients based in Brazil, Mexico and the Andean region and a key member of Brunswick's digital media practice. Raphaël has extensive experience providing board level counsel to companies in the technology, retail, pharmaceutical and financial sectors. Raphaël graduated from the LSE and Sciences-Po, and has lived and worked in Paris, London, Bogotá and São Paulo.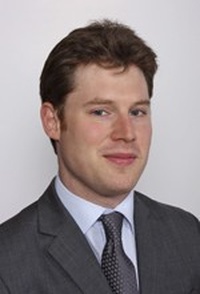 Forward, Post, Comment | #IpraITL
We are keen for our
IPRA Thought Leadership essays
to stimulate debate. With that objective in mind,
we encourage readers to participate in and facilitate discussion.
Please forward essay links to your industry contacts, post them to blogs, websites and social networking sites and above all give us your feedback via forums such as IPRA's LinkedIn group. A new ITL essay is published on the IPRA website every week. Prospective ITL essay contributors should send a short synopsis to IPRA head of editorial content Rob Gray
email
Share on Twitter
Share on Facebook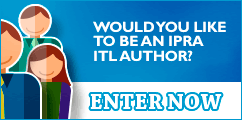 IPRAOfficial