ITL #435 Greentech firms: brand growth in the year of COP26

2 years, 1 month ago
(Comments)
There are great opportunities for greentech businesses to increase their profile and grow but they must be careful about the claims they make because the greenwash detectors are out in force. By Simon Coughlin.
"I am told by scientists that 50% of the reductions we have to make to get to net zero are going to come from technologies that we don't yet have. That's just a reality."
The words of John Kerry, US climate envoy, ahead of a recent visit to London to meet government representatives before the UN climate change conference COP26, due to be held in Scotland in November.
It was a stark reminder of the challenges that lie ahead in efforts to reduce the impact of climate change. In 2019, the UK became one of the first countries to set a goal of reaching net zero emissions by 2050, a target scientists say is necessary globally to avoid the worst effects of climate breakdown. Since then, dozens of other countries have followed suit, including China and Japan.
As outlined by Kerry, technology will continue to play a crucial role in helping to reverse the effects of climate change and pollution. The type of technology, and the problems it addresses, vary greatly. From the management and recycling of waste material to the harnessing of energy from waves, tides and currents, technological innovations are vital. Without innovation, there is little hope of reaching that 2050 goal.
That innovation requires funding. Last year the UK attracted $15 billion in venture capital (VC) funding. However, greentech companies are often at a disadvantage when it comes to accessing venture capital due to the longer timescales they operate on. Securing that funding requires awareness – getting your brand and proposition in front of the right people – and, in an ever-growing and competitive market, that is not always easy to achieve.
In October 2020 Babel began working with GenCell, a pioneering company in the hydrogen energy industry. Recognised as one of Israel's most innovative tech companies, GenCell develops unique alkaline fuel cell solutions that deliver clean, reliable and cost-efficient power from hydrogen. Its long-duration backup power solutions support telecom towers, manufacturing plants, mission-critical security applications and hospitals in 18 countries around the world.
GenCell continues to grow, and in April it announced that it has secured support from a group of international institutional investors. GenCell CEO, Rami Reshef, said that the investment will help the company to further strengthen its position in target markets. I was recently joined by Rami and Nicolas Sauvage, President of one of their investors - TDK Ventures, as well as award-winning Guardian environment journalist Fiona Harvey, for a webinar to discuss the role of technology in fighting climate change and how, in the year of COP26, greentech firms can raise their profile among potential customers and investors.
Greentech and VCs: the 'perfect' partnership
Developing both existing and new technologies requires sustained – and sustainable – financial backing. As president of TDK Ventures – the corporate VC arm of electronic components and devices company TDK Corporation – Nicolas Sauvage invests in and serves early-stage innovative start-ups to support innovation in energy and environmental transformation. The importance of corporate backing is a given, but there are a lot of greentech companies out there all clamouring for the attention – and money – of VCs. Even if we look at just the UK, for instance, there's a lot of competition. Of more than 32,000 high-growth UK companies tracked on start-up database Beauhurst, for instance, almost 1,000 operate in the cleantech or greentech space.
So, what exactly do VCs look for in a perfect partner? That's the question I asked of Nicolas.
"We're still looking at investing in companies that we believe are going to become the category-defining companies," he said. GenCell, for instance, has developed technology that is high-efficiency, low capex, he says. The company's fuel cell has a much larger temperature range than battery cells and a much lower capex than solar and wind.
"The second one we're looking at is strategic returns, which is: how much are we going to learn from investing, how much are we going to help – with that 'TDK goodness,'" he explained. "What we're hoping to do at TDK Ventures is not just to bring capital – this is important – but also what we call TDK goodness, which is everything we can do with our TDK mothership capabilities and skillset, to accelerate the success of companies that are really going to move the needle in terms of the environment."
"The third one is doing good, which is about sustainability and anything that can help towards a greener, healthier planet. When we search for the companies like GenCell we're really looking at financial, returns, strategic returns, doing good for sustainability, but – are they the king of the hill? When we invested in GenCell we believed they were already the king of the hill for their current product. They have this holy grail, all green, green ammonia solution and that got us excited because that's where TDK can really partner with GenCell to accelerate this development."
For greentech companies, having these qualities and meeting these criteria is only one part of it. They must also effectively communicate these qualities and that they meet these criteria: they need to be able to get these messages seen, heard and read by the people who matter. And this is where having the right PR and marketing strategy comes in.
The importance of PR
Securing funding requires awareness, and in a very busy market that's not always easy to achieve. There has long been a feeling among many members of the greentech c-suite that their firms are at a disadvantage when it comes to accessing venture capital, due to the longer time scales they operate on.
GenCell, however, bucks this trend. Not only does it have the right mix of technology and qualities to attract funding, its PR and marketing strategy has enabled it to effectively convey these not only to financial stakeholders, but important individuals and companies across tech and media sectors. I asked Rami Reshef to outline how marketing and PR has helped his company grow:
"Develop an authentic and clear voice"
"In order for greentech companies to grow, first and foremost, they must know the way [to communicate this]," he explained. The public is overwhelmed by a huge number of companies operating in this space, so really ask yourself, what's your company's vision? How will it realise it? Why is it important?
"All of these companies are claiming that they have the technology to overcome the climate crisis." As such, having an authentic (Is your technology evidenced? Do you have case studies? Where's the research? The money?) and clear voice is critical when it comes to conveying your message and ensuring it's heard over the competition.
"Stay on the top of the market"
"I would say that because the greentech market is growing and developing so rapidly, it is key that companies stay on top of the market to learn about new developments. [This will allow them] to create the strategic partnerships that enable them to leverage the best technologies to develop the best possible solutions."
"Investment in thought leadership"
"In order to stay on top of this market, investment in thought leadership and in experienced and expert marketing and PR professionals is key for companies like GenCell, [in order to] grow the company brand." This contributes to a company "shaping the market position and expanding the community."
A PR and marketing strategy should involve communicating "not only with the media," explained Rami, but also "targeting industry leaders. If you want to have a route to market with strategic partners, you need to be exposed to them."
The result of an effective PR and marketing programme – in Rami's words, of "intensively pushing the company to the media to be exposed enough that you'll be able to meet the right potential partners" – is the formation of partnerships like that between TDK Ventures and GenCell. It's not enough that you have all the green technology in the world, nor that "you can change the world," he stressed. It's also absolutely critical that you have "the right PR and marketing infrastructure around you, allowing you to extract the potential that you do have in your technology."
Telling your greentech story
We know what "really matters" to the VCs: meeting those investment criteria. But the media won't cover a story unless it "really matters" to their publication and to their readers. I asked Fiona Harvey what she's looking for in a greentech story:
What the media are looking for most of all is "evidence that companies really get it," she explained. "What we see an awful lot is companies coming up with something that they think ticks a few green boxes." However, under closer scrutiny and when you examine these firms' claims in more detail, "you find that it's very shallow, it's just some kind of far away commitment, it's a minor change to their product or something like that."
What the media want is depth. "This has got to go right through your company: right through every product and every service that you sell and produce. This has got to go right to the heart of your business. It can't just be an add on."
With COP26 coming up, "the greenwash detectors will be out in force." Members of the media are "very attuned" to those companies that try to give a false impression of their green credentials. "There have been companies in the past and there will be companies in the future and there will be companies coming to COP26 trying to pretend that they're doing an awful lot better than they are."
Fiona stressed that you can't expect to shine "if what you're doing is not genuine and doesn't make a real difference, because the spotlight is on COP26 from a media point of view, and under the glare of that spotlight anything that you're doing that is suspect will be found out."
"There can be an awful lot of negativity around climate change – of course, because it's a terrifying problem – and if we don't solve it then we are toast." However, Fiona warned that "if we don't stay optimistic then we won't be able to solve the problem."
There is "plenty of air time" for companies with positive stories to tell, "because no journalist wants to write just doom and gloom all the time." We've had enough negative news recently, and "no one can take that all the time".
The greentech space is an increasingly crowded one, with firms in traditional green sectors like energy efficiency jostling for space with those in vertical sectors claiming green credentials for their products. Getting your message out there can be a challenge. Getting it heard – by the media, by potential new customers, and by investors – even more so.
COP26 has created a heightened interest in stories of climate change and the role of technology, but that doesn't always mean a greater opportunity for your brand. Journalists and editors are attuned to greenwash, and are looking for stories with authenticity, depth, and which feature technology and solutions that have a measurable impact to matters of climate change. Investors – so critical to the growth and profitability of many organisations – will be looking for the same.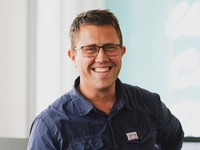 Forward, Post, Comment | #IpraITL
We are keen for our
IPRA Thought Leadership essays
to stimulate debate. With that objective in mind,
we encourage readers to participate in and facilitate discussion.
Please forward essay links to your industry contacts, post them to blogs, websites and social networking sites and above all give us your feedback via forums such as IPRA's LinkedIn group. A new ITL essay is published on the IPRA website every week. Prospective ITL essay contributors should send a short synopsis to IPRA head of editorial content Rob Gray
email
Share on Twitter
Share on Facebook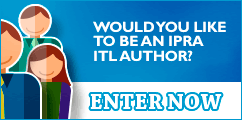 IPRAOfficial