ITL #434 Diversity, Equity & Inclusion: an urgent call for companies in LATAM to act now

2 years, 3 months ago
(Comments)
Latin Americans have high trust in businesses but expect them to be strong on DEI and help fix societal problems. By Mariana Sanz.
Discussions around Diversity, Equity, and Inclusion (DEI) have become increasingly frequent in the last year in our region. Terms like colorism, ageism, and intersectionality are driving conversations about gender, racism, and LGBTQ+ rights to a deeper level, helping individuals and companies better recognize and understand — and especially fight — the entrenched systems of inequality and discrimination that linger in the workplace.
Based on some of the Edelman Trust Barometer results, I will share a few recommendations that can help better navigate consumers and communities' expectations in the region.
The stakes on DEI matters for the private sector have never been higher. Companies face greater expectations about their role in the advancement of this agenda, both internally and externally. The globally shared sense of injustice has sparked the need to better equip executives and decision-makers in companies with the tools to implement sustainable and responsible solutions.
In the region, social movements that emerged in the United States, like Me Too and Black Lives Matter, spread like wildfire and merged with our own complexities, giving rise to local yet globally relevant conversations. Right now, it is important that companies and their C-Suites understand what is expected from them, but also, if truly committed to this agenda, they need to jump into action for driving real change in the workplace and in their community.
Change is urgent. Every day, we are bombarded with stories that shake the world, especially as they resonate with some of the longstanding social injustices in the region.
Women's rights
For example, the women's rights movement in Latin America over the past year has taken many shapes: from mass protesting in Argentina with Ni Una Menos to the nationwide strike in Mexico, Un Día Sin Nosotras, in which millions of women went on strike and refused to show up to school or the workplace, or the Chilean anti-rape anthem that went viral in the Spanish-speaking world: Un Violador en Tu Camino.
Regardless of the origin of these movements, they expose us to how global and regional pains are interpreted and seen through different lenses, precisely because every country's history and ethnic/social composition are so rich and diverse.
The responses to these movements and their rightful demands require equally diverse approaches, not textbook adaptations from the global manuals. The same way that Latin American social justice initiatives have created narratives based on local realities, culture, and language, global companies in the region must develop strategies addressing diversity, equity, and inclusion through the localized lens of where they operate. For this, it is essential to consider the nuances necessary to begin an honest conversation that paves the way toward positive impact.
Trust in business
Businesses are considered by Latin Americans as the most trusted, competent, and ethical institution, according to the Edelman Trust Barometer 2021. They have a fundamental stake in driving social change. Purpose and DEI initiatives are not only a nice-to-have but a documented expectation accompanied by an enormous license to act on social issues.
Edelman's most recent research shows that people's expectations in companies have been growing: 7 out of 10 respondents in the Latin American countries surveyed (Argentina, Brazil, Colombia and Mexico) said that CEOs should step in when governments cannot fix societal problems; for 63%, CEOs should take the lead on change rather than waiting for a government to impose change; and for 51%, CEOs should hold themselves accountable to the public and not just to the board of directors or stockholders.
Expectations on DEI efforts are also high: in the survey's latest iteration published in May 2021, 58% of Brazilians and 56% of Mexicans said that CEOs should give more importance than they do today to payment equality between genders and ethnicities; and for 35% of Brazilian and 28% of Mexican respondents, they should do more to ensure an inclusive and diverse workforce.
With so much to do, companies do not often know where to start. The first thing I tell our business clients is that they cannot embrace every single cause and be impactful at the same time. Trust: the New Brand Equity, Edelman's new special report, highlights that a brand's relevance lies at the intersection of how embedded it is to the culture that surrounds it, but also with how clear their purpose aligns to the expectations and needs of the society where they operate. Consumers today expect that what a company communicates is in line with what it does and how it impacts its most immediate communities: employees and consumers.
Start from inside
My second advice to clients is to take a deep look at their own company to understand what needs to be done, changed, or said and how to act upon those findings. Just like Ajinomoto did, the leading producer of MSG (monosodium glutamate), which has been unfairly maligned as an unsafe toxin; a misperception fueled by xenophobic and unfair fears about Chinese food. During covid-19 Ajinomoto launched #TakeOutHate a purpose-led, educational campaign to help Asian restaurants survive rampant anti-Asian discrimination. By looking closely at their community, Ajinomoto found relevance and sparked positive change.
Or like Dove did, with an initiative aimed at fighting race-based hair discrimination in the US, in partnership with Hair Love's filmmaker Matthew Cherry to support the Crown Act, which had real policy impact. To take up credible DEI actions, companies and executives must start from the inside out. Before raising rainbow flags in June or posting support for Women's Rights in March, businesses should ask themselves what they have done to make their workforce more equal and diverse throughout the year.
According to the latest survey, Trust: the New Brand Equity, for brands that take a stand, rewards outweigh the risks. In Mexico, people responded they would be 9 times more likely to buy from a brand that commits to fighting climate change and 6.5 times more likely to buy from one that acts on either human rights, discrimination, or wage inequality. And for Brazilians these numbers are impressive, as they reported 10.5 times more likelihood of buying from a brand that acts on healthcare issues and 10 times more if they do something about racism.
Deeper trust, greater value
Acting not only deepens brand trust but it also creates value for brands: 72% of Mexicans and 74% of Brazilians recently said they would advocate for a brand doing the right thing. Following the mantra "act first, communicate later," brands and companies need to speak with their actions and with empathy because both employees and consumers are closely watching.
The effort of looking at the local reality of countries in the region has led to successful initiatives with real impact by companies championing their competitive advantages within their sector — meeting not only the consumers' expectations by doing what is right but also addressing causes close to home.
For instance, LinkedIn took on the harassment and inequality Brazilian and Mexican women experience in the workplace. In Brazil, 95% of women have experienced sexual harassment in public spaces and 77% have been harassed online. LinkedIn launched an original research piece to raise awareness on the topic: Work Without Harassment, intended to expand the conversation and help curb this behavior in the workplace.
In Mexico, there is still a large gender gap in leadership positions at the workplace. LinkedIn saw this as an opportunity to use its platform to raise awareness in the country by driving conversations, tapping into social and traditional media, and reaching human resources teams and boards of directors to take a stand and generate change through the #MoreWoman campaign.
In short, in Latin America, companies and their leaders have the opportunity to approach DEI by championing causes that make sense to their business and by looking closely at what matters to their employees, consumers, and communities. To be successful and impactful, meeting the expectations with a deep understanding of the local context and nuances is at the very core of any and all initiatives.
Far beyond a trend, DEI and the expectations around this agenda remind us how peoples' lives can and have been significantly improved when companies' actions are driven with an empathetic and sensitive approach to fulfill local needs and lead toward a more just society.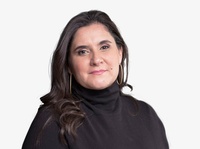 Forward, Post, Comment | #IpraITL
We are keen for our
IPRA Thought Leadership essays
to stimulate debate. With that objective in mind,
we encourage readers to participate in and facilitate discussion.
Please forward essay links to your industry contacts, post them to blogs, websites and social networking sites and above all give us your feedback via forums such as IPRA's LinkedIn group. A new ITL essay is published on the IPRA website every week. Prospective ITL essay contributors should send a short synopsis to IPRA head of editorial content Rob Gray
email
Share on Twitter
Share on Facebook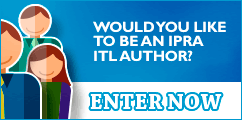 IPRAOfficial