ITL #433 The vital context of 'sorry': collective apology and social memory

1 year, 10 months ago
(Comments)
Apologies represent complicated social interactions but there is often confusion over whether they fulfil a moral obligation or simply provide packaging for a crisis communication appeal. By Amy Thurlow.
Over the past several decades formal apologies have become commonplace. They frequently appear in media headlines and on social media platforms as corporations, governments, and other institutions struggle to contain damage, regain trust, and re-build relationships with their stakeholders and publics.
However, this increased use of apology-as-strategy has also led to confusion as audiences attempt to understand these communication events. Sometimes vague or inauthentic, it is difficult to assess whether or not the apology is fulfilling a moral obligation, or simply providing packaging for a crisis communication appeal[1]. In either event, apologies represent complicated social interactions.
Following the end of the Cold War, a wide range of political, historical and mass apologies were offered across the globe. Leading to a characterization of this era as the age of apology[2] . Although often addressing historical wrongdoing on the part of governments, this focus on atonement stretched to include corporations and other organizations as well.
In general, throughout the 1990s and beyond, public demand for organizational accountability increased, entrenching the expectation that organizations take responsibility for their actions. Landmark apologies from political leaders including US President Bill Clinton in 1997 for the Tuskegee Syphilis Experiment[3], Canadian Prime Minister Stephen Harper in 2008 to Canada's Indigenous peoples for the tragic legacy of residential schools[4], and British Prime Minister David Cameron's apology in 2010 for the Bloody Sunday shootings in Northern Ireland[5]; and from corporations such as Firestone in 2000[6] and Maple Leaf Foods in 2008[7], among many others, have set the tone for an increased public expectation of apology.
Of course, the idea that organizations are responsible to the public is not a new one. Famously summed up by Arthur Page in 1939, "all business in a democratic society begins with public permission and exists by public approval".[8] This includes the requirement that organizations take responsibility for wrongdoing when it occurs and acknowledge harm done.
Not fully explored
The role of collective apology, however, has not been fully explored in this regard. Sometimes labeled political apology, corporate apology, formal apology, mass apology, or historical apology, the more comprehensive descriptor, collective apology, incorporates all of these terms and allows for a broader study of the characteristics common to each of these circumstances.
Emerging scholarship in this area suggests that the rhetorical understandings of collective apology constitute, in fact, a distinct rhetorical genre. Meaning, the characteristics of collective apology are separate from other forms of rhetorical strategies and serve a different purpose[9].
Traditionally, communicators have lumped collective apology together in the more general category of 'apologia', the theoretical framework often used to describe expressions of regret for wrongdoing[10]. More recent understandings of the role of collective apology, however, indicate that apologia is an inadequate framework for dealing with collective apology, as it is, for the most part, limited to the interaction between personal wrongdoing by one individual and the response to that wrongdoing by the recipient.
Too often, this approach leads public relations practitioners to view the crisis/apology response as a communication checklist that must be completed in order to avoid dire consequences. Unfortunately, this narrow lens does not allow for an understanding of the broader context in which the apology occurs.
The wider discourse
Collective apology must be concerned not just with the immediate demand for acknowledgement of wrongdoing, but the wider social discourse and the historical context that will inform sensemaking around the communication event. Powerful social movements of the last few years have moved the dial on the requirements of collective apology.
Black Lives Matter, #MeToo, and, in Canada, the Truth and Reconciliation Commission and its work to highlight injustice towards Indigenous peoples, have contributed to a global demand for equity, diversity, and inclusion. These movements, and others, contribute to the broader social environment in which corporations operate, and influence the way individuals collectively make meaning from organizational communications.
Collective apologies, therefore, must be historically situated and acknowledge the experiences that have led to their construction. The apology event itself provides a juncture or site of sensemaking. Karl Weick[11] in his description of the processes of sensemaking, the ways in which individuals collectively make meaning from communication and experience, points to these 'shocks' as sensemaking triggers. Shocks can take the form of events or experiences that cause individuals to collectively re-consider the context in which they make sense of communication from an organization.
Reassessment of previously held ideas
This process is retrospective, relying on past experiences and influenced by social discourse which informs the context in which meaning is determined. The role that this sensemaking trigger plays in they way individuals come to understand an event or meaning is significant. It is the moment in which individuals reassess previously held notions of the organization and their past experiences and reconsider the meaning behind a collective apology.
The retrospective nature of sensemaking requires that collective apologies acknowledge the histories constructed within the narrative of that wrongdoing. Remembrance is important to individual and community identity construction[12] and the contribution of an apology event to social memory is crucial in that process.
Constructing an apology in absence of that historical context, or neglecting those histories, is not only a lost opportunity to build bridges or repair damage, it contributes to ongoing misrepresentations of and disregard for social memory.
As the world becomes increasingly global in its communication and business, apologies are an important means of sensemaking for building bridges and improving relations both nationally and internationally. Understood within a broad context, collective apology can also open doors to conversations with communities and potential partners that have previously been separated. An acknowledgement of the past, in these cases, may offer a way forward to different relationships in future.[13]
To achieve this potential, collective apology must be both historically located and authentically constructed, not only strategic. In order to unlock the potential of this genre of communication, public relations scholars and practitioners must understand collective apology as a distinctive form of communication with its own set of responsibilities and obligations. And if properly addressed, an opportunity to both respond to the past and build towards strengthened relationships in future.
[1] Hearit, K. M. (2006). Crisis management by apology: Corporate response to allegations of wrongdoing. Routledge.
[2] Brooks, R. L. (1999). 1 The Age of Apology. In When Sorry Isn't Enough (pp. 3-11). New York University Press.
[3] Gray, F. D. (1998). The Tuskegee syphilis study: The real story and beyond. NewSouth Books.
[4] Anderson, W. J. (2012). 'Indian drum in the house' A critical discourse analysis of an apology for Canadian residential schools and the public's response. International Communication Gazette, 74(6), 571-585.
[5] Edwards, J. A., & Luckie, A. (2014). British Prime Minister David Cameron's apology for Bloody Sunday. Let's Talk Politics: New Essays on Deliberative Rhetoric. Amsterdam: John Benjamins Publishing Company, 115-130.
[6] Jerome, A. M. (2002). An argument field theory of organizational apologia: The case of Firestone and Ford. University of Kansas.
[7] Greenberg, J., & Elliott, C. (2009). A Cold Cut Crisis: Listeriosis, Maple Leaf Foods, and the Politics of Apology. Canadian Journal of Communication, 34(2).
[8] Lambert, C. A., & Landau, A. (2015). Positioning AT&T: A rhetorical analysis of Arthur W. Page speeches. Public Relations Inquiry, 4(2), 201-222. Pg. 214.
[9] Edwards, J. A. (2010). Apologizing for the past for a better future: Collective apologies in the United States, Australia, and Canada. Southern Communication Journal, 75(1), 57-75.
[10] Hatch, J. B. (2006). On Apology. Rhetoric & Public Affairs, 9(3), 524-528.
[11] Weick, K. E. (1995). Sensemaking in organizations (Vol. 3). Sage.
[12] Waldron, J. (1992) 'Superseding Historic Injustice', Ethics 103(1): 4–28.
[13] Teitel , R. ( 2006 ). The transitional apology . In E. Barkan & A. Karn (Eds.), Taking wrongs seriously: Apologies and reconciliation (pp. 101 – 114 ). Stanford , CA : Stanford University Press .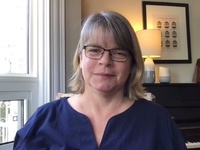 The Author
Amy Thurlow, PhD, APR, FCPRS, is Professor of Communication at Mount Saint Vincent University in Halifax, Canada. Her research is motivated by a curiosity about how humans socially construct and enact organization through processes of identity construction. More recently, she has looked at the historical construction of identities, and the alternative histories often ignored in that process.  Her book, Social Media, Organizational Identity and Public Relations: The Challenge Of Authenticity (Routledge), provides a critical analysis of identity construction within a social media environment.  Amy is an associate editor with the journal Qualitative Research in Organizations and Management (QROM) and a Fellow of the Canadian Public Relations Society.
mail the author
visit the author's website
Forward, Post, Comment | #IpraITL
We are keen for our
IPRA Thought Leadership essays
to stimulate debate. With that objective in mind,
we encourage readers to participate in and facilitate discussion.
Please forward essay links to your industry contacts, post them to blogs, websites and social networking sites and above all give us your feedback via forums such as IPRA's LinkedIn group. A new ITL essay is published on the IPRA website every week. Prospective ITL essay contributors should send a short synopsis to IPRA head of editorial content Rob Gray
email
Share on Twitter
Share on Facebook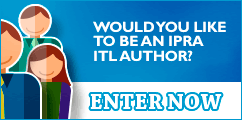 IPRAOfficial