Annual Report 2.0

15 years, 3 months ago
(Comments)
Enlightened companies are taking steps towards a brave new world of annual reporting by using the power and functionality of the web. By Peter Månsson and Jonas Jonell.
With almost no delay, information can today reach the whole world without geographical, linguistic or cultural barriers; the tools for publication have basically democratized. The web revolution has not decreased in force ; in fact, rather the opposite. The revolution of today can be summarized with a few key words: user participation, simplicity and dynamic interactivity. This has been labelled as the Web 2.0 revolution.

In this spirit, Hallvarsson & Halvarsson has developed a set of credentials we believe are representative of tomorrow's financial reporting tools, such as the Annual Report. We believe that our Annual Report 2.0 will be a revolutionizing tool which improves usability, user friendliness, information retention and clarity without sacrificing the most usable parts of the printed product. The first digital annual report created by Hallvarsson & Halvarsson with these goals in mind was the 2006 Cybercom Annual Report.

From 'Strictly Legal' to Beasts of Burden

Annual reports have been growing since back in the 1960s, with the addition of ever more information. Corporate reviews have expanded, environmental sections then arrived, and grew into sustainability reports.

For listed companies, the adoption of IFRS has significantly increased page-counts in the statutory section to satisfy new international standards. A few years ago, a corporate governance report was also added to annual reports in various countries.

Increasingly, commentators are asking whether the more copious printed annual report really does represent effective communication, or whether it's becoming a corporate straitjacket (see Diagram 1).

The Expanding Opportunities of the Web

As annual report page-counts have grown, the Internet has emerged as a new communication channel. Information that isn't read cover to cover, or is regularly updated — like dictionaries, laws and regulations and directories — is increasingly migrating to the Internet.

The same applies to financial information, valuable but perishable. For a few years now, corporations have been publishing communication in two channels and processes with largely equal status — print and Web — but the possibilities of the Web are continuing to expand.

Meanwhile, many companies now harbour dissatisfaction with printed reports, their criticisms focusing on how this process has become more time-consuming, complex and costly. For its Annual Report for 2006, Swedish IT services provider Cybercom decided to leave the printed word behind. As an IT innovator, it wanted to drive progress towards Web-based annual reports alongside Hallvarsson & Halvarsson.

Although the web is undoubtedly expanding, print media offer significant benefits. Alongside Cybercom, Hallvarsson & Halvarsson took up the challenge of matching these benefits through extensive Web development work.

Enhancing Readability for Large Text Volumes

One challenge was that extensive text volumes are still harder to read on screen than on paper. This is why we thought long and hard about finding new ways to present text, alongside Cybercom.

The typography we chose conforms to scientific guidelines: larger font sizes than normal, wider line spacing and a sparser layout. The innovative moves to enhance readability included the introduction of a two-column layout to optimize line lengths, and the complete elimination of scrollbars to ease eye-strain.

We could improve the accessibility and comprehension of extensive text content further using methods only available on the web, such as speech synthesizer reading of text and hyperlinks.

More Overview, Greater Depth

The notes and accounts also represented their own challenge. In a hard copy annual report, the reader can study, say, an income statement while also casting an eye over other sections, such as notes. On the Internet, the same thing usually results in the reader losing focus. Clicking away to other pages is far too 'easy'. Thus, our objective was to create accounts that work so well they minimize any need for readers to navigate away to other pages.

We exposed the notion of whether a separate note section is actually necessary to scrutiny. Separate notes aren't actually a legal requirement, but rather, have proliferated subsequently as businesses have accumulated so much information to convey that it simply couldn't be included in any other way than in an appendix.

Accordingly, the interactive possibilities of the Web thus offered a flexible solution to the dichotomy of overview and greater depth (see Diagram 2). While Cybercom retained the traditional column for its notes, this was mainly because of a wish to utilize the recognition factor.

Web interactivity was also employed for the multi-year summary. Traditionally, this section presents a selection of key ratios in a separate page or section. But now, no page navigation is necessary, and with a mouse-click, several previous years can be added to the current-year income statement, for example, without the reader losing overview.

One key objective was that "Anything the reader can do with a printed annual report should also be possible in a 2.0". When reading printed documents, it's natural and very common to take notes. This is why we chose to develop a user-friendly annotation function. Users can save their notes locally, and can forward them to colleagues and customers immediately via e-mail.

Retaining that Sense of Certainty and Security

Some readers still get a sense of security from keeping a personal copy of annual reports in their bookshelves. Other members, however, thought this a non-issue.

As Cybercom's auditor put it: "all listed companies are obliged to report accurate information regardless of whether it's audited or not." To satisfy this need for certainty and convey the same feeling of security and data integrity as in the printed matter, functionality verifying that the Web-based report is identical to the one filed with the authorities is important.

The solution, for a fairly low-cost, was to source a validation solution from an external and independent party. In practice, the solution involved Board members gaining personal log-ins and security cards to log into this third party and verify authenticity —and this verification is always accessible to readers of Cybercom's 2.0.

Benefits for the Company and User

AR 2.0 makes the Web the natural prime communications medium: the corporation gains a platform for all its IR material. As Internet usage expands, it is fair to claim that it is democratic, immediately offering all users equal access.

This solution also offers target groups almost unlimited scope to deepen and personalise their knowledge through interactivity. The corporation, meanwhile, also gains the benefit of some communication being produced electronically and continuously on their corporate websites through the year and recycled.

Another benefit for the corporations is that, finally, they can see how published content is used — what pages get the hits and how often?

Not an Overnight Transformation

So how quickly will 2.0 make its breakthrough? Interestingly, Hallvarsson & Halvarsson conducts an annual survey at our seminar on annual reports, where attendees offer their thoughts on progress towards the Internet as the prime medium for the production and distribution of printed and electronic content.

In 2007, one-third of those questioned regarded this progress as obvious, just over half thought it would be, but would take some time, while the sceptics were in a clear minority. Signs of the direction of progress are evident in corporate behaviour, where we observe how a progressively smaller group of companies are printing their interim reports.

Forthcoming opportunities for corporate groups to also file and register their annual reports electronically using XBRL (extended business reporting language) with the Swedish authorities, is another incentive to accelerate progress. But print media will remain in existence for some time yet. The web and print are mutual complements with slightly differing roles, and that's why with Cybercom's AR 2.0, a traditional hardcopy is just a mouse-click away.

We're convinced that with Cybercom's AR 2.0, we have passed a milestone towards faster and more transparent reporting — with major benefits for readers through flexibility, conveying understanding, scope to gain greater depth and interactivity, and eventually, lower costs for the client.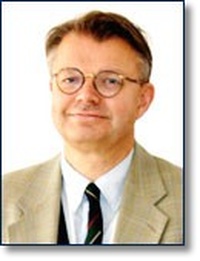 The Author
Peter Månsson is Senior Partner at Hallvarsson & Halvarsson whose responsibilities include overseeing the firm's services in financial reporting.
mail the author
visit the author's website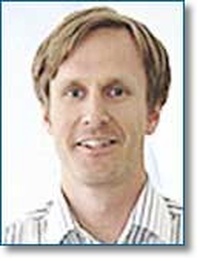 The Author
Jonas Jonell is Senior Consultant Partner at Hallvarsson & Halvarsson.
mail the author
visit the author's website
Forward, Post, Comment | #IpraITL
We are keen for our
IPRA Thought Leadership essays
to stimulate debate. With that objective in mind,
we encourage readers to participate in and facilitate discussion.
Please forward essay links to your industry contacts, post them to blogs, websites and social networking sites and above all give us your feedback via forums such as IPRA's LinkedIn group. A new ITL essay is published on the IPRA website every week. Prospective ITL essay contributors should send a short synopsis to IPRA head of editorial content Rob Gray
email
Share on Twitter
Share on Facebook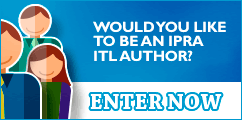 IPRAOfficial