Seven Step Greening

15 years ago
(Comments)
Clean technology PR expert Jodi Olson offers advice on building credible corporate sustainability programs
"Green is the new black," proclaims Vanity's Fair's Graydon Carter. And the media isn't stopping there: in the past month alone, green has been hailed as the new green, the new brown, the new red, white and blue.

This enthusiasm for sustainability has many Fortune 500 corporate communications leads scratching the heads: how can PR teams accurately evaluate their organization's sustainable (or unsustainable) business practices, and how far should they go in publicizing green business strategies?

At first glance, starting a new corporate sustainability PR program can seem like a losing proposition. PR pros worry that a dedicated green campaign could inadvertently draw attention to the ways their company is harming the environment. Companies that tout their green credentials without making a real business-level commitment to sustainability run the risks of "greenwashing," eroding public trust.

On the other hand, no one wants to be last to the party: if the competition celebrates their green commitments, a company that remains silent risks being seen as the only organization on the block that isn't taking proactive steps toward sustainability. Finding the right balance building and communicating a credible corporate sustainability program takes passion, patience, and a keen understanding of how and when to tell your story.

Seven Step Strategy

As a PR consultant who has evaluated and worked with Fortune 500 companies in all different stages of "greening" their organizations, I've found that the most admired green leaders have each employed a similar seven-step strategy. Here are the seven steps that any organization can take to assess and communicate their corporate sustainability program:

1. Take stock

Every Fortune 500 organization's green reputation hinges on the following six factors:

a. The executive team's vision and green leadership
b. Changes to core business, markets and product lines
c. Public policy strategy
d. Corporate culture
e. Internal infrastructure and organizational processes
f. Connections to a broader ecosystem of peers, industry groups and activists

The first step is to conduct a thorough audit of the organization, evaluating each of the six factors in terms of both commitment and action. Understanding the company's environmental impact and the actions they are taking to reduce this impact is essential.

Partner with an independent expert to verify this audit and encourage them to look beyond the obvious: many organizations misjudge their own environmental footprint and are surprised to discover which activities affect climate change most dramatically. Because of the range of factors to consider and the depth of investigation required, this audit phase is often the most complex and time-consuming in the entire seven-step process.

2. Assign executive leadership

The most effective sustainability programs stem from the top down. While the CEO doesn't necessarily have to spearhead these initiatives, a senior executive or small team of company leaders should be appointed to oversee the program's introduction, monitor progress and preserve accountability.

From a PR perspective, choosing a dedicated executive spokesperson to brief reporters, analysts and other influencers is an effective way to put a face to the program, while providing the opportunity to build a network with corporate sustainability peers in similar roles across other Fortune 500 organizations.

3. Integrate environmental issues into all dimensions of the organization

To be credible, a corporate commitment to sustainability needs to reach every corner of the organization. It used to be that limiting pollution was enough. Today, as consumers and investors are more aware of the issues related to climate change, corporate sustainability strategies should also address ways the company can positively impact the environment – and how to make money in the process.

Establishing a solid business case for any sustainability plan is essential to ensuring stakeholder support and program longevity. Organizations typically first explore green initiatives as part of an effort to decrease costs. As these programs mature, many companies also find that going green can open doors to new products and markets, reduce risk, improve employee recruitment and retention, and enhance reputation.

4. State sustainability goals

The Fortune 500 organizations that have the strongest reputation for sustainability aren't necessarily those that are the cleanest and the greenest. While a green track record absolutely matters, setting measurable goals for reducing environmental footprint over time is just as important as pointing to the sustainability milestones already crossed.

There aren't many guidelines or industry standards yet, so the key is to demonstrate an earnest and ongoing commitment to sustainability. Set goals that can be measured and benchmarked, with specific timelines that outside observers can use to monitor the company's progress.

5. Stipulate internal policies and processes that map to environmental values, and ensure actions align with goals

Before communicating a corporate sustainability program externally, take the time to educate internal audiences about the company's plan to reduce its environmental footprint. To build support, give employees a detailed picture of their individual impact, and, if possible, offer tools to help them assess the way simple changes like reducing air travel can benefit both the planet and the company's bottom line. Environmental values, goals and policies should be reiterated internally frequently enough to become part of the fabric of the company.

6. Strive for transparency about green programs, and back it up with verifiable data

After sharing sustainability goals both internally and externally, put processes in place to evaluate progress on a regular basis. Invite third party influencers to see "behind the scenes" of the sustainability program on a quarterly or half-yearly basis, and consider publishing a sustainability report every year.

7. Demonstrate thought leadership

Once the previous six steps are in place – or at least are well underway – seek out opportunities to comment on corporate sustainability. Develop focused, consistent responses to emerging green trends, and offer honest commentary about what the company has learned along the way. Peer group roundtable sessions, industry speaking engagements, online blog discussions and media interviews are all excellent vehicles for sharing environmental insights.

While these seven guidelines may seem daunting at first, the good news is that even small changes can make a meaningful difference. Companies taking a proactive, thoughtful approach to their green strategies will be in the strongest position to lead this emerging space, as sustainability evolves into a central component of corporate social responsibility.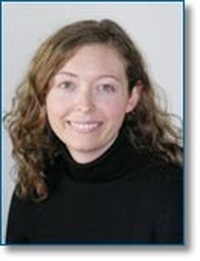 The Author
Jodi Olson is the global clean tech lead for Text 100 Public Relations. Jodi and her team counsel Fortune 500 companies on the most effective ways to develop and communicate corporate sustainability strategies; work with top research institutions to raise awareness of the promise of clean tech; and support entrepreneurs and start-ups as they bring new sustainable technologies to market.
mail the author
visit the author's website
Forward, Post, Comment | #IpraITL
We are keen for our
IPRA Thought Leadership essays
to stimulate debate. With that objective in mind,
we encourage readers to participate in and facilitate discussion.
Please forward essay links to your industry contacts, post them to blogs, websites and social networking sites and above all give us your feedback via forums such as IPRA's LinkedIn group. A new ITL essay is published on the IPRA website every week. Prospective ITL essay contributors should send a short synopsis to IPRA head of editorial content Rob Gray
email
Share on Twitter
Share on Facebook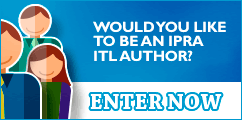 IPRAOfficial