ITL #311 - Social consciousness for capital gains: how corporate campaigns have commodified social responsibility

4 years, 6 months ago
(Comments)
When businesses take a chance on being at the forefront of social issues they put their integrity on the line. By Ronke Lawal.
It's clearer than ever before that global corporations can no longer hide or run away from social consciousness. In my view, social consciousness is the collective way of thinking which embraces awareness of the need to tackle issues that impact society and the world – in a way that makes things better.
Simply talking about making a change is no longer enough. Brands now need to show that they are socially responsible through their activities and through their governance.
Corporations that undertake social listening and who pay attention to their core target market are becoming smarter in terms of how they interact with their customer base, who in turn use social media to hold brands accountable. In the past, it would be a case of following traditional media updates or annual reports to keep track of how well corporations are doing in terms of keeping their social responsibility promises. But now there is a digital magnifying glass.
This means customers can react to brands who do not follow through on social issues that are important to them. And brands can in turn take notice of what their customers are reacting to and capitalise on those reactions.
Obviously, brands cannot always respond to everything – it is important that any social causes that they align themselves with are not only relevant but also in keeping with their overall brand ethos.
Lessons from LUSH
A company like LUSH handmade cosmetics has always considered itself to be an ethical brand. It does not simply focus on social responsibility within the world of beauty and cosmetics but in all areas. "We will always want and demand more from Lush, so that our business practices match our own expectations, our staff and customer expectations and the needs of the planet," is its positioning.
This is what all businesses should aspire towards in terms of creating a culture of responsibility and ethical practice. However, LUSH came under fire with its #SpyCops campaign.
The campaign highlighted an undercover policing scandal in which members of the British police force were actively infiltrating the private and personal lives of activists. Though this is an important issue to highlight, the brand received criticism from The Police Federation and those who affiliated with the police.
Interestingly enough, it does not appear that LUSH's actual customer base reacted negatively. Perhaps an indication that this campaign resonated with its brand ethos.
From an external perspective, the campaign seemed confusing. But looking at the background and reputation of LUSH, it was not surprising that the brand would take such a radical step.
It eventually pulled the campaign over staff safety concerns. Nevertheless, it was willing to take a chance on a social issue that could have had an impact on short term profitability. However, its ethos and influence to make a change meant more.
Integrity on the line
When businesses take a chance on being at the forefront of social issues they are putting their integrity on the line. In 2018, UK frozen food retailer Iceland announced it would ban the use of palm oil in all of its products and that none of its products would contain palm oil by the end of 2018. Palm oil has been controversial for some time due to the way in which it has been extracted across Asia and the serious impact that has on forests and wildlife.
Iceland's 2018 Christmas advert was blocked as it was labelled as being too political (political advertising is banned in the UK). Interestingly enough the advert went viral online anyway and received an immense amount of media coverage for the supermarket chain.
However, in early 2019 reports highlighted that there were still products containing palm oil being sold in Iceland stores. So whilst it had received an extensive amount of positive press, a lack of due diligence led to some reputational damage. Not enough to overshadow its intentions. But enough to question whether Iceland was really dedicated to the cause – or dedicated to how to commercialise the cause for its own gains!
Iceland has a strong brand which is shifting away from being simply about budget shopping to more about quality foods in a highly competitive space. The palm oil campaign gave Iceland's brand a new lease of life; ultimately we're yet to see if the consumers who shop at Iceland will increase their brand loyalty but at least they shone a spotlight on an issue that is complex but important.
Just do it
The Nike and Colin Kaepernick ad campaign attracted a lot of social commentary. By having Kaepernick as the face of the ad campaign it symbolised that Nike was sensitive to the issues of racial injustice and inequality across the US. It had clearly undertaken social listening in which it recognised the support for Kaepernick and also how the brand could align itself with an issue that is highly sensitive in the US.
Nike is not perfect. It has had its own fair share of reputational damage linked to its manufacturing practice on a global scale.
However, in terms of relevance and responsive engagement, the Kaepernick campaign worked on a number of levels. It showed that Nike was willing to take a stand, and it came across as authentic and genuine.
It could have backfired, as we saw with Pepsi when it tried to engage with a wider audience with an advert about social injustice and the right to protest. The campaign came across as inauthentic by using Kendall Jenner because the individual in question had never necessarily shown herself to be somebody in alignment with social justice or having ever raised awareness about social issues. Conversely, in Nike's case, there was a clear message with a clearly defined brand ambassador who highlighted the authenticity of the campaign.
The power to influence
These brands have the power to influence and educate as opposed to simply advertise and make sales. And social responsibility campaigns can boost reputations and strengthen trust.
It is, however, important for brands to be mindful of how they approach these social issues. They must complement the work that needs to be done, not overshadow it.
Ultimately, while these companies have commercialised and commodified social responsibility to some degree they have also raised awareness of issues that are sometimes overlooked and disregarded outside of the charitable sector. It is up to consumers to remain conscious and do the work, to not only hold brands accountable but to also dig deeper than an advert if real change is ever going to happen.
The author
Ronke Lawal is the founder of Ariatu Public Relations, which was established in 2004 to work with small businesses, start-ups and entrepreneurs. Author photo by Wasi Daniju.
Website
Email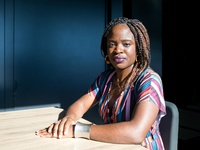 The Author
Ronke Lawal is the founder of Ariatu Public Relations, which was established in 2004 to work with small businesses, start-ups and entrepreneurs. Author photo by Wasi Daniju.
mail the author
visit the author's website
Forward, Post, Comment | #IpraITL
We are keen for our
IPRA Thought Leadership essays
to stimulate debate. With that objective in mind,
we encourage readers to participate in and facilitate discussion.
Please forward essay links to your industry contacts, post them to blogs, websites and social networking sites and above all give us your feedback via forums such as IPRA's LinkedIn group. A new ITL essay is published on the IPRA website every week. Prospective ITL essay contributors should send a short synopsis to IPRA head of editorial content Rob Gray
email
Share on Twitter
Share on Facebook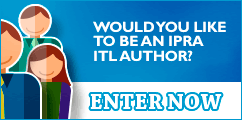 IPRAOfficial