ITL #320   Influencer marketing in Nigeria: an increasingly viable ecosystem

4 years, 6 months ago
(Comments)
After a slow start, influencer marketing is set for strong growth in Nigeria as agencies, brands and influencers begin taking a more sophisticated approach to effective collaboration. By Bidemi Zakariyau.
Influencer marketing is increasingly becoming a key request in client briefs and a vital marketing strategy for PR, marketing and digital agencies in Nigeria. Although brands in Nigeria have always engaged prominent figures such as big Nollywood stars, musicians, on-air personalities and reality stars to push their products and services, these talents were mainly used for traditional advertising campaigns (radio, TV, billboards etc.) and as brand ambassadors. They earned lofty sums for short appearances with little content creation required.
According to research, global spending on influencer campaigns could reach $10 billion by 2020, up from an estimated $6.3 billion in 2018. However, looking at global influencer marketing spend versus the growth of influencer marketing in Nigeria, 64.3% of 500 participants (which consisted of brand representatives and agency representatives) surveyed for the influencer marketing report (nigeriaimreport.com) believe that brands are still more invested in traditional advertising, over digital advertising and influencer marketing.
The slow growth of influencer marketing in Nigeria could be attributed to several factors. To begin with, some brands are aware of influencer marketing and believe it should be part of their marketing strategy yet are not quite sure how to go about it, while some on the other end of the spectrum don't even have the budget to engage influencers and generally find it hard to measure ROI.
There is also a small pool of influencers who are real content creators and can deliver on client objectives for campaigns. Some influencers are not very knowledgeable about their job. Editing photos with a few apps and a few hundred likes doesn't really cut it for brands and agencies.
Finding genuine content creators
The challenge lies in finding people who are real content creators and can work with brands to create relevant content that are specific to each campaign. In addition, Nigeria suffers a lack of content creators who work within a specific niche or have a niche of their own.
Around the world, influencing has become a job role in itself to which many are tirelessly committed and able to earn handsome financial rewards. In comparison to the global market, influencers in Nigeria who are great content creators are sometimes underpaid, due to the limited budgets clients have.
While limited budgets pose an obstruction to the growth of influencer marketing, a greater problem is the lack of detailed influencer briefs, which in most cases leads to poor performance. Often, brands and agencies don't give detailed briefs about campaigns to influencers, which means the influencers perform below expectation. Other times it is a lack of understanding of how the influencer works. Instead of having a rigid strategy where all influencers must work a certain way, it is advisable to work with influencers individually to ensure that the content they create resonates with their audience.
Everyone should win
The synergy between brands, agencies and influencers needs to be fairly aligned and progressive. Brands and agencies should resist the urge to unfairly exploit influencer relationships.
When an agency or client has an existing relationship, sometimes there is the expectation that they can engage influencers for a lower fee or have them create content completely free. Relationships with influencers whether macro or micro are a must-have for agencies. Some brands specifically look for agencies with the best influencer relationships in order to maximise their budget while using the best range of influencers.
In terms of quality of content and results, agencies and brands need to demand greater authenticity and only invest in influencer marketing if they are confident of the results. Brands and agencies must define their objectives and set proper KPIs to measure results.
The easiest way to measure ROI for campaigns is to create customised metrics to evaluate performance, as what works for brand A may not work for brand B. Instagram is currently working on new updates which will roll out later this year such as creator profile, which will allow influencers get access to a number of exclusive features and in-depth analytics through Instagram Creator Studio. This will be available on desktops and will show a wide range of analytics metrics, including engagement stats, when their audience is online, and demographic info.
In addition, Instagram users will soon be able to buy products from their favourite Instagram influencers (currently in beta testing phase). These updates will definitely make measuring ROI much easier as brands can also measure sales results.
Data and insights
Agencies must also provide their clients with data and insights to show campaign results. To achieve the best results, influencers must also be provided with all the information they need for campaigns through brand education meetings or sessions, brand guidelines clearly stating do's and don'ts, providing them with all the products/service briefs they need to create the content in a timely and effective manner.
While there are brands in the Nigerian market running commendable influencer marketing campaigns such as Budweiser, Pepsi, Darling, Indomie and the like, some brands and agencies – due to the low number of quality content creators – tend to engage influencers that other brands have engaged without doing any research.
Not only does this cause misalignment with influencers who do not suit their brands, it also has a ripple effect on the results achieved by the campaign. Agencies and brands need to be more discerning and do their homework to ensure that the best quality results are achieved for their campaigns.
For the influencer marketing industry to grow in Nigeria, we all need to work together to build a sustainable ecosystem that works for all parties involved. As PR professionals, we must be careful to ensure that leveraging relationships doesn't equal low-balling the influencer.
At LSF|PR, we've worked with influencers we have a great relationship with, who agree to the fee we offer because of our relationship with them. This is not necessarily a low fee in most cases. For example, we may pay an influencer £75pp while their official rate could be £100pp. They agree to do it because it's close to their rate and because we have a relationship with them. In every situation this has happened, they've also agreed because the campaign runs for a while and we pay them a lump sum, so it's more like a volume discount because we're doing more than one post. In most cases it has been 8-10 posts over a period of time. When we clearly see that they've delivered on the campaign objectives, it easier for us to go back to the client to increase their budget to match the influencer's rate of £100pp.
Viable ecosystem
For influencers trying to grow their own brand, relationships with agencies and consumer brands are essential. We are all part of the viable ecosystem required.
Influencers must be discerning in choosing the brands they want to be associated with. Certain questions to reflect upon are:
Will you enjoy working with the brand or business?
Does the campaign, product or service align with your purpose and who you are, or is it a product/service or business you would patronise?
Will working with the brand or business add any benefits to your personal brand? Will it bring you more opportunities?
How much of your time will it take vs what you're being offered? Does it pay your fee or cover the basics?
Your answers should essentially be close-ended, which then determines whether you should work on certain campaigns. If you don't enjoy working with a brand, or it is not one you would spend your money on, the campaign will most certainly feel burdensome, which in return would reflect in the quality of content you're creating. Brand partnerships should always be exciting!
Even though the influencer marketing industry in Nigeria has started slowly, I still strongly believe that as we get more quality influencers who have great knowledge of how to work with brands, and as brands start to see, value and invest more in influencer marketing, and agencies across the country facilitate fair and suitable working conditions, the industry will grow at a rapid pace.
The author
Bidemi Zakariyau is the Founder & CEO of LSF|PR, a full service public relations agency with core competencies in corporate communications, consumer and lifestyle brands. Bidemi has been listed by Forbes Africa as an innovator and game-changer in business on the prestigious 30 Under 30 list (2018), African Woman Leader (CMO Asia), Rising PR Practitioner by the Nigerian Institute of Public Relations – Lagos Chapter (2017).
Email
Website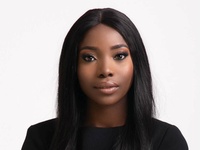 The Author
Bidemi Zakariyau is the Founder & CEO of LSF|PR, a full service public relations agency with core competencies in corporate communications, consumer and lifestyle brands. Bidemi has been listed by Forbes Africa as an innovator and game-changer in business on the prestigious 30 Under 30 list (2018), African Woman Leader (CMO Asia), Rising PR Practitioner by the Nigerian Institute of Public Relations – Lagos Chapter (2017).
mail the author
visit the author's website
Forward, Post, Comment | #IpraITL
We are keen for our
IPRA Thought Leadership essays
to stimulate debate. With that objective in mind,
we encourage readers to participate in and facilitate discussion.
Please forward essay links to your industry contacts, post them to blogs, websites and social networking sites and above all give us your feedback via forums such as IPRA's LinkedIn group. A new ITL essay is published on the IPRA website every week. Prospective ITL essay contributors should send a short synopsis to IPRA head of editorial content Rob Gray
email
Share on Twitter
Share on Facebook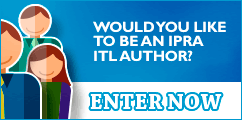 IPRAOfficial