ITL #71 Collision culture: gaining an innovative edge through cross-pollination

9 years, 7 months ago
(Comments)
Technological change and the lightning speed of global communications are fuelling the creative collision of ideas. Businesses able to spot the cultural trends and make the most of disparate thinking will put themselves at an advantage. By Rachel Bell.
Our latest trend report Collision Culture was compiled by our agency's staff and network of thinkers. It celebrates the unpredictable collision and combination of ideas that now generate so many important innovations, and looks at how and why some of those combinations occur.
The research came about after we observed the increased importance of 'cross-pollination' strategies and the effect that a smart combination of disparate thinking or adaptions of existing ideas has on the creation of new ways of thinking.
One source of inspiration for us was from Tom Kelley's book, The Ten Faces of Innovation: Strategies for Heightening Creativity. In it he writes, "The Cross-Pollinator draws associations and connections between seemingly unrelated ideas or concepts to break new ground. Armed with a wide set of interests, an avid curiosity, and an aptitude for learning and teaching, the Cross-Pollinator brings in big ideas from the outside world to enliven their organization."
In identifying the Cross-Pollinator, Kelley is not describing someone who can be useful for a spot of creative thinking, but rather one of the personality types who, in his view, is essential to the success of any 21st century business.
Cross-pollination gains wider recognition
The importance of cross-pollination strategies – in essence the combining
of ideas from different disciplines, cultures and business fields – is now being recognised by forward-thinking companies and entrepreneurs. It is not difficult to see why.
The accelerating rate of technological development and the increasing speed and degree of global communications means that our ways of living and thinking have to change at unprecedented speed.
His vision of the way technological change brings about creative collisions between ideas is one that has inspired the people at Shine. As we see it, when ideas and people move around faster they begin to bump into each other more often.
It used to be that to innovate, a business needed radical ideas the like of which
its market had never seen, or thought of, before. Those kinds of ideas are still nice to have, but as Kelley points out, we have come to see that they're not the only way; sometimes a smart combination of disparate thinking or adaptations of existing ideas is enough.
Our Collision Culture trend book looks at 50 different trends in the areas of Beauty, FMCG, Drinks, Retail and Entertainment. But before we explored the specific trends we felt it was important to also look at some of the key consumer areas that will shape those trends over the following months. These consumer insights provide us with a useful understanding of the continually changing behaviour of consumers in this culture of collision.
Working networks
Of course we're all familiar with social networks, collaborative content and community, but smart brands are now looking to take this up a level, and make the networking itself a key part of their business. Using devices like the Nike Fuelband, sportswear brands will become personal fitness companies.
Firms who want to help consumers regulate their consumption of their products (high fat food manufacturers, for example, or even petrol corporations) will use social media and product containers implanted with sensors to liaise with consumers after the point of sale. Some global corporations are already conducting research into this, using the often-referenced "internet of things" which provides an online 'life' for products and inanimate objects.
The concept has world-changing potential, particularly in terms of sustainability as the debate begins over whether brands should be responsible for what happens to products AFTER they are purchased. This makes them responsible for changing behaviours, and that makes the communication channels in social media highly important. Soon, branding will be for life, not just for the purchase.
Choice paralysis
In the last year, academic researchers
have pointed out that we appear to be living through the failure of an old ideal. In the economic shake-up of the 1980s and 1990s, it was generally assumed by thinkers on the right and left that the greater the degree of choice offered in any one field, the happier consumers would be – and the more they would exercise it. It is now clear that this principle is perhaps only partially true.
The masses of people in the developed world have little interest in changing utility suppliers, and do not care to understand phone tariffs. We do not even move banks, despite our dissatisfaction with them.
The reasons are manifold but two at least are clear. Firstly, we think the various offers amount to much the same, and the difference is not worth the work of comparing. Second, brands do not do enough to differentiate themselves and their options. There are big rewards waiting for brands who offer a helping hand through the confusion and make a genuinely individual offer.
New primitivism
A year or so ago the BBC ran a short-story competition for young people who were still at school. After reading the entries, the judges expressed surprise at how little interest the writers showed in technological gadgets, and how much more taken they were with traditional story-telling styles of fantasy and adventure.
Perhaps they shouldn't have been so shocked. There may be a great deal of excitement in the media about new consumer goods like mobile phones, widescreen TVs and fridges that know your name, but it is clear that in their choice of entertainment consumers people are increasingly keen on more earthy and soulful enterprises.
Take, for example, the success of fantasy as a film and TV genre (Twilight, Lord of the Rings, Game of Thrones). Look at the interest in adventure holidays, ecology, crafting or adult education, and it's
clear that while some people might be content with fast fashion, reality TV and
a new 4x4, many more feel the need for something more substantial.
Some businesses and thinkers have noticed that having less of everything often spurs creativity. Inspired by this, one tutor at the Massachusetts Institute of Technology now runs a frugal programme, where the teaching comes from making students live on $2 a day. Sometimes, it seems, it may be wiser to ask what you should be taking away rather than what you ought to add.
Hacking
That's hacking in the sense of making and adapting things to suit yourself, rather than the illegal invasion of computer systems. The trend for hacking products, and combining others is now potent and mass in the way that the idea of markets-as-conversations
was circa 2000.
It crops up in all fields, and provides some of our most physical examples of what we are referring to as collision culture. Although the practice might seem to undermine some brands' traditional authority, it ought to be seen as heralding a new era of collision, collaboration and cooperation.
Author's Details
Rachel Bell is founder of Shine, where she´s responsible for the agency's values, direction and ethos. Rachel is a serial entrepreneur and prides herself on her natural commercial and business understanding. She was recently honoured by receiving the award for Best Leader in the Sunday Times Best Small Companies listing, in which Shine was placed first overall – with the highest ever results awarded within the industry. Rachel is also involved in a number of charitable activities including the Women in Business Panel, working on behalf of the Duke of Edinburgh´s Award, and is also a long-standing board member of the PRCA.
To find out more about collision culture and to read the 50 key trends identified in our book please click
here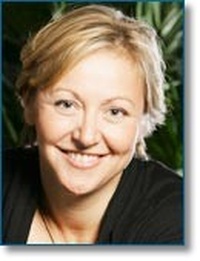 Forward, Post, Comment | #IpraITL
We are keen for our
IPRA Thought Leadership essays
to stimulate debate. With that objective in mind,
we encourage readers to participate in and facilitate discussion.
Please forward essay links to your industry contacts, post them to blogs, websites and social networking sites and above all give us your feedback via forums such as IPRA's LinkedIn group. A new ITL essay is published on the IPRA website every week. Prospective ITL essay contributors should send a short synopsis to IPRA head of editorial content Rob Gray
email
Share on Twitter
Share on Facebook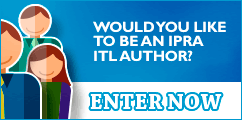 IPRAOfficial