ITL #493 Internal communications and employer brand: critical to winning the war for talent

1 year, 1 month ago
(Comments)
Organizations who want to be known as an employer of choice, and attract and retain top talent, must do far more than talk the talk. By Janine Allen.
"Before covid…"
It's a phrase that divides the workplace of the past and the workplace of today. As leaders, most of us have uttered this phrase to articulate how we've had to evolve to meet the continuing needs of the business, but also, the humans that worked there.
Before covid, most work was done in a physical office. Before covid, mental wellness wasn't a top priority. Before covid, empathy wasn't a top leadership skill.
But we aren't in the "before" anymore. And those employers who are trying to turn back the clocks are going to also be watching their employees walk out the door.
Employees are voting on leadership choices with their feet, and as a result, the fight to recruit and retain top talent has become fiercer. For employers looking to win in the war for talent, a focus on internal communications is critical to building and maintaining a strong employer brand.
Employees care, so employers should too
The pandemic created a fundamental shift in how we view the value of work. The underlying issues – rigid structures, burnout and inclusion, diversity, equity and accessibility (IDEA) in the workplace – were always there, but the pandemic brought them to the forefront. Success in recruiting and retaining top talent requires not acknowledging this shift in value-driven career choices but integrating it into their employer brand as part of a long-term strategy.
According to Gartner, when asked about how the pandemic has changed their feelings about work and life:
58 per cent of respondents agreed or strongly agreed that it changed their perspective on the desirability of their workplace location
56 per cent of respondents agreed or strongly agreed that it made them want to contribute more to society
50 per cent of respondents agreed or strongly agreed that it changed their expectations towards their employers
Employers can build a stronger brand through demonstrating alignment with the values of their employees and through various mechanisms, such as its CSR strategy, purpose-driven corporate initiatives and action on IDEA issues. But beyond having these programs, leaders need to share them through internal, employee communications programs.
The most effective way to build loyalty and pride in these programs is to involve employees in the process throughout. Ensure diverse representation from all levels in the development and delivery of all cause-related organization initiatives and encourage frequent feedback and two-way dialogue to ensure people feel their voices are heard. And engage the same people to be advocates in communicating about the work and how it aligns with the values shared by your employees. This can be done through formal channels like town halls, newsletters and intranets, as well as informal channels like Teams, Slack or company-sponsored learning or volunteer days.
Talent knows what they're talking about; leaders should listen
In our industry, we often advise clients on the importance of internal communications and the value of keeping a dialogue going within their organizational structure. There are tangible results from ensuring employees have clear and meaningful lines of communications with leadership. According to linezero, employees who feel that their voice is being heard are almost five times more likely to feel empowered to perform their best work.
Remote and hybrid work made this task harder for leaders, so we must be intentional and proactive about communication with employees who we no longer sit across from.
For example, consider welcoming new talent to an organization. Once the initial virtual "hello" meeting is done, and the cameras shut off, they're left on their own to navigate their new role. Leaving them with little or no communication is a sure-fire way to erode your employer brand quickly. It's important to integrate new hires with consistent communication from various levels of the organization so they can begin to build community quickly, even in a virtual world.
Even as covid anxieties seemingly lessen, we are still working in a time of great uncertainty across the globe. Employees want to know what their employers are thinking as the world opens back up and offices reopen. They want to be included in the planning process and need to be assured that their changing needs will continue to be prioritized. At Kaiser & Partners, we are approaching our lease expiry and making plans for what the future of our own workplace looks like.
But it doesn't matter what the Partners want if it doesn't work for our team. So, we have conducted a survey, met with individuals one-on-one, and are including staff from all levels in the process, so there are no surprises in the final decision, and they understand that our hybrid and flexible workplace will continue into the future.
The foundation of successful remote/hybrid work models is internal communications
Imagine starting work at a new company with a hybrid or remote model and hearing crickets every day when you log on. How are you fostering loyalty or building an employer brand when your employee doesn't even know who their employer is?
This is why an intentional, active internal communications strategy is critical. It creates the pathways for information to be shared and connections to be made, that don't rely solely on physical proximity. An effective employee communications program will also limit rumours and speculation because employees get official news and information directly from leaders or key stakeholders within the organization, and when they don't understand a message, they know who to talk to, and how to reach out.
Talent are more likely than ever to leave or switch jobs if they don't feel a strong sense of belonging. According to EY, a high sense of belonging is in the top five factors in deciding to stay with a company. But fostering belonging is much harder with disparate teams.
Frequent communication is one part of it, but we also need to recognize that relying on a one-size fits all approach may not work. The all-staff emails and town halls provide necessary air-cover, but the best leaders employ flexibility to their communications strategies, meeting and communicating with employees through channels that work for them. For instance, at K&P, we use a variety of channels to communicate, including monthly all-staff meetings, monthly wellness surveys, weekly meetings between managers and employees, an active Slack society, emails and in-person one-on-ones as frequently as appropriate given the individual's circumstances.
Employer Brand: How will you know?
The reality is, employers do not determine what the employer's brand is; employees do. And if you don't know what your brand is (though you probably have an idea), here's a few ways to find out:
Employee review sites like Google, Indeed or Glassdoor: a good place to start
"Exit" interview feedback: information collected when an employee decides to leave
"Stay" interview feedback: newer tactic by some leaders to interview current employees on why they are choosing to stay with a company
Employee satisfaction results or employee surveys: regular questions can track sentiment over time and identify emerging issues, but there is probably also survey fatigue setting in by now
Customer reviews: what can you glean from customer feedback that helps understand how your employees are speaking about your organization to customers
Final thoughts
If organizations want to be known as an employer of choice, and attract and retain top talent, they can't just talk the talk, they have to walk the walk. Values and priorities have to be woven into the fabric of organizational communication, not just touted as a bullet point on a job description. Brand is built from the inside out, and as such, employees are your most important stakeholders and your most valuable asset. We need to treat them as such.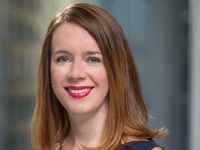 The Author
Janine Allen, President & Partner, Kaiser & Partners, is a seasoned senior communications advisor for clients across all the agency's industry sectors. As President, she also oversees and has responsibility for the overall operations and strategic direction for the agency
mail the author
visit the author's website
Forward, Post, Comment | #IpraITL
We are keen for our
IPRA Thought Leadership essays
to stimulate debate. With that objective in mind,
we encourage readers to participate in and facilitate discussion.
Please forward essay links to your industry contacts, post them to blogs, websites and social networking sites and above all give us your feedback via forums such as IPRA's LinkedIn group. A new ITL essay is published on the IPRA website every week. Prospective ITL essay contributors should send a short synopsis to IPRA head of editorial content Rob Gray
email
Share on Twitter
Share on Facebook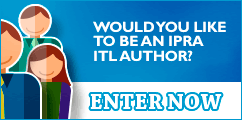 IPRAOfficial