ITL #492   Talent from new geographies: emerging from the pandemic with a virtual agency

6 months ago
(Comments)
Hiring team members from outside Singapore has opened up a world of new opportunities for one agency. By Illka Gobius.
From a largely event and project-focused agency, the enforced downturn from the pandemic and its necessary shut down of all large-scale events by March 2020 forced our agency into a retainer-based model. It wasn't bad for business at all, it meant we had work to do and cash flow improved. But despite the benefits of a retainer-based model, getting consultants and people to on-board with us in Singapore during the pandemic, a move that could fuel our growth, proved exceptionally difficult.
A breakthrough came when a consultant from the Philippines approached us. Desperate times call for desperate measures, and we hired him as he was in the same time zone, had some knowledge of Singapore media, and we were all working online from home. Our clients were nonplussed, because they were getting the results they were looking for, and as he was on WhatsApp and Telegram and whatever other messenger app required, it mattered little that his phone number was from the Philippines. Most didn't even notice that fact.
From that inauspicious start, it changed things for our agency and eventually, our customers. Suddenly, our little core team in Singapore had huge possibilities. We could hire from anywhere. I decided to do so strategically. We hired several more people in the Philippines, adding people in Jakarta, Indonesia, and Kuala Lumpur, Malaysia, along with engaging freelancers or partner agencies in Vietnam, Thailand, and Australia.
From solely Singapore-focused, we became amenable to servicing accounts that needed public relations across the region. At first it mattered little to our customers where our people were based, because everyone across the world was working remotely.
Gradually, the impact of working as a virtual team, with its inherent benefit in terms of local pitching, became apparent. Our team got better results than a newswire. Better engagement with trade media. More tier one interviews across the region. It made us stronger as a team, openly sharing our to-do list, challenges, and asking for help. We bonded by sharing our mental wellbeing status and sharing snippets of our lives.
The advantage for our customers was to gain one agency for the whole of Southeast Asia rather than retain multiple agencies in-country. A single, affordable retainer to reach many.
Obstacles and challenges
Yet this brilliant model of a virtual agency didn't work for everyone.
It doesn't work for retail or lifestyle accounts. An education customer that had hired us in Singapore, for the Singapore market, was dissatisfied when we had a Filipina working on the account. Our senior associate didn't know the Singapore media well, particularly the nuances and preferences of the media, the indie titles, bloggers, or influencers, or have the personal relationships to leverage when needed in a pinch. For them, we needed a team that was wholly Singaporean, in Singapore.
Another challenge is the practical: when you are operating with a Director based in the Philippines, a Senior Associate in Jakarta, and an associate in Singapore, who is there locally available to run a media training program, or record an interview or meeting, or film that spokesperson speaking at an event? While some of that could be outsourced, it meant that in some instances, we had to have people across all teams, or to engage people for specific tasks and projects in each locale. Or fly staff in, plus accommodate them.
All of that adds expense. Yet in the scheme of things, as an agency owner, I don't pay rent, I rarely have all the ancillary hardware and entertainment costs associated with an office, so when you run a virtual team other things become worth investing in.
In one instance, we ran a virtual media briefing tasked with managing the company's outreach across the entire Asia Pacific region, managing their other agencies' output. Our client flew into Singapore from Japan to run the briefing at their Asia Pacific headquarters office. So we chose to invest in flying in and accommodating our Account Director to meet with him and build that relationship. In other instances, we've flown in our part time writer from Kuala Lumpur to report on events in Singapore, and a senior associate from Jakarta to interact with the media and a client at a briefing in Singapore.
One of the biggest obstacles we've had to overcome is legally managing human resources for each country. This year, we signed a master agreement with an e-HR solutions provider to legally hire people through a third-party entity in Indonesia, the Philippines, Australia, and Thailand.
The next big hurdle will be to win business in these new markets where our people are. Without being local physically, or in nationality, this presents challenges in setting up a legal entity in terms of ownership and fiscal control. Do we take on partners instead? This is something we are working through at the moment and likely will end up as a blend of strategic partnerships as well as local entities registered to do business in the countries we are in.
Uniquely suited to Southeast Asia?
Perhaps. But I suspect it's more that our model suits business to business (B2B) business, such as technology, or those engaged in deep tech and science. It works for publicizing conferences and exhibitions too.
While most of our regional business is won from and conducted in Singapore for media reports in Southeast Asia, through customer necessity we are extending our footprint into Australia as well. We are building out our middle and senior management team, with recent hires of a Senior Director in Singapore and another in Australia. We are also recruiting in Thailand, and engaging partners in South Korea and Japan.
Most of our clients care for the results we achieve more than being concerned that we run a virtual model. As long as they can interact in person from time to time with the senior most person on the account, or the one that they interact with most often, they rarely are put out by our business model.
Now, what we are finding is that the nature of our business is bringing us bigger accounts. We are getting hired because we have people across the region. These technology companies are fast-growing venture backed businesses. Prudently, they don't want to pay multiple retainers, preferring a hub-and-spoke retainer model. They want one agency to grow their reputation in the markets they serve more than they care about how we run our business.
And so we are growing, to serve our customers in Southeast Asia and Australia, or wherever we are needed.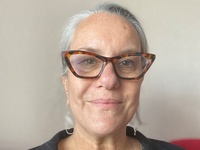 The Author
Illka Gobius is the CEO and Managing Director of Pinpoint PR, a business to business technology and science public relations agency, headquartered in Singapore.
mail the author
visit the author's website
Forward, Post, Comment | #IpraITL
We are keen for our
IPRA Thought Leadership essays
to stimulate debate. With that objective in mind,
we encourage readers to participate in and facilitate discussion.
Please forward essay links to your industry contacts, post them to blogs, websites and social networking sites and above all give us your feedback via forums such as IPRA's LinkedIn group. A new ITL essay is published on the IPRA website every week. Prospective ITL essay contributors should send a short synopsis to IPRA head of editorial content Rob Gray
email
Share on Twitter
Share on Facebook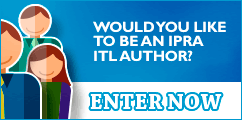 IPRAOfficial