ITL #343 Bridging the knowledge gap: how to help executives understand the power of PR

3 years, 4 months ago
(Comments)
Too many senior people on the client side still have only a shaky grasp of what PR is and can do. It's time to educate them. By Richard Benson.
Having spent decades chasing a magical metric that will finally demonstrate its worth, it turns out that the PR industry may have missed a deeper, more fundamental challenge.
We asked 300 Executives in organisations with 1,000-plus staff what their perceptions of PR were, and the results were alarming and encouraging in equal measure.
Starting off gently, we asked CXOs, Directors and Senior Managers what the letters PR stood for.
Two in ten either didn't know, or hazarded some commendable but misguided guesses. These included Press Relations, Publicity Remit and Protecting Reputation, bringing to mind a conversation I had with a Comms Director, who said her CEO asked her to 'Send out a PR about the new office'.
Things got worse before they got better.
Four in ten did not have a good understanding of what their own PR team actually did.
At this point, a thought crossed our mind: how can one value something that one does not understand? Well, the answer is: they can't. Four in ten also did not think PR delivered good value to the business.
Some self-promotion
The above paints a stark picture. PR has not done a good job of PRing itself. The powers we use to promote clients and brands escapes us when it comes to promoting ourselves.
The net result is that the industry is constantly missing out. Missing out on opportunities to collaborate. Missing out on respect. And ultimately missing out on budgets and a seat at the highest tables.
However, it's not all bad news.
There were some truly encouraging results when we zoomed in and interrogated the Execs who did have a good understanding of what their PR team did. A vast majority (eight in ten) also thought Communications delivered good value to the business.
So, for the first time, we've established a link between simply understanding PR and valuing it.
It's my belief that we as an industry need to take a more nuanced, phased approach to proving our worth to senior Executives.
Start with education
Phase one should be focused on education. This is the part where we go on the PR offensive, with ourselves as the clients. We must play to our strengths and communicate the basics of what we do in a clear, simple and effective way.
Only when this has been tackled should we move on two Phase two: measurement.
Both are critical to success, but in my opinion the industry has spent too much time chasing the latter, and nowhere near enough time on the former.
With this in mind, how can PR and Communications teams help busy stakeholders better understand - and therefore value - what they do?
Help other teams do their jobs more effectively
PR teams can win advocates across the organisation by helping others leverage the results of their work. Speaking to departmental heads, explaining how the PR team operates and asking how it can better serve their needs is a practical place to start.
To this end, we've seen PR teams deliver greater commercial value by providing customer-facing divisions with relevant coverage, which is used to engage prospects and clients.
2. Curate the coverage that's shared with Execs
Traditionally, the industry has attempted to justify its existence by pointing a firehose of coverage at busy stakeholders. Volume over value. However, this simply serves to overwhelm them and drown out the work we're most proud of.
To help Execs quickly see what really matters, we recommend showcasing only the most relevant and impactful pieces of work, leaving the rest on the cutting room floor. It's a confident approach; there are other ways of showing volume - a simple stat would do the job.

Focus on context
Many of our clients tell us that the 'coverage report' is dead.
Scans, screenshots and circulation figures alone have not done a great job of convincing leadership that PR deserves a seat at the highest level. When Execs were asked to name the business functions they felt delivered the strongest value to the business, only 13% put Comms in their top five.
A solution is to highlight examples where the work done by the PR team has directly helped the business achieve its strategic objectives. For example, teasing out quotes showing that perceptions are changing, or comparing reviews against specific competitors.
4. Simplify metrics
If stakeholders can't easily understand the metrics used by Comms to measure the success of their work, it's difficult for them to value it.
When two in ten Execs don't even know what PR stands for, it's unlikely they'll engage with AVE, OTS and the plethora of other acronyms that we throw at them.
Our advice is to carefully pick a handful of simple metrics - we recommend around four - clearly explain what they are and why they are relevant to the business.
5. Consider the medium of delivery
Our research showed that perceived value of PR increased with understanding. So we as an industry must make it as easy as possible for busy Execs to understand what it does.
Even if we follow the steps above, some great work will still fall on deaf ears if delivered in a cluttered email, bulky PDF or uninspiring PowerPoint. Execs are simply too busy to engage with it.
Showcasing the results of PR in a visual and digestible way is vital for PR teams looking to educate their stakeholders and, in doing so, demonstrate the value that they provide to the business.
So there we have it. Five practical tips for PR teams looking to do a better job of PRing themselves. My hope is that we as an industry can have a much needed debate in order to find other ways of tackling this most pressing issue.
The full report, How Executives in Large Companies Perceive PR, can be downloaded for free at http://releasd.com/execs
The author
Richard Benson is CEO of Releasd which helps PR & Comms teams share their work with busy stakeholders in the most visual and digestible way possible, moving away from uninspiring formats like PDF and PowerPoint.
Email
Website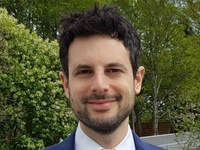 The Author
Richard Benson is CEO of Releasd which helps PR & Comms teams share their work with busy stakeholders in the most visual and digestible way possible, moving away from uninspiring formats like PDF and PowerPoint.
mail the author
visit the author's website
Forward, Post, Comment | #IpraITL
We are keen for our
IPRA Thought Leadership essays
to stimulate debate. With that objective in mind,
we encourage readers to participate in and facilitate discussion.
Please forward essay links to your industry contacts, post them to blogs, websites and social networking sites and above all give us your feedback via forums such as IPRA's LinkedIn group. A new ITL essay is published on the IPRA website every week. Prospective ITL essay contributors should send a short synopsis to IPRA head of editorial content Rob Gray
email
Share on Twitter
Share on Facebook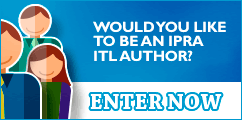 IPRAOfficial