ITL #57 The 'm' powered patient: mobile and its transformative effects on healthcare

9 years, 8 months ago
(Comments)
Ubiquitous access to the internet, social media channels, smartphones and tablets, coupled with innovations mean patients have the ability to take control of their own health as never before. By Elaine Cameron.
Mobile technology is creating more powerful and positive disruptions in the world of healthcare than we have ever seen. It is without doubt one of the most transformative trends in recent years, shaking up an industry that has traditionally been conservative.
Almost universal access to the internet, social media channels, smart phones and tablets, coupled with a host of technological innovations in the areas of self-monitoring, crowd-sourcing and online communities, allow for a degree of knowledge, empowerment and motivation that is driving the phenomenon of the 'M' Powered Patient.
Four key digital trends are at the crux of these changes: Smart Health (prediction); 'My' Health (personalisation); Shared Health (participation) and Engaged Health (gamification).
Smart Health (prediction)
Within this sector, we are seeing the rise of predictive smart phone accessories and bio sensors that provide portable ways to diagnose a wide range of diseases.
Ford is convinced that this type of medical monitoring is the next key to growing car sales. Besides checking blood-sugar,
Ford has developed a car seat
to check the driver's heart rate that could warn of an impending heart attack.
Predictive technologies are particularly game-changing in third world countries where
plug-in smart phone accessories
can be used to detect life-threatening conditions such as E.coli and hepatitis.
What is significant is the patient-centricity of this mobile delivery model. Smart Health is coming of age as an effective measure that can harness new, affordable technology with the potential to deliver convenient, effective care to patients.
'My' Health (personalisation)
The
'Quantified Self'
movement was founded in the USA and is rapidly spreading worldwide. 500 million mobile users, or about 30% of an estimated 1.4 billion smart phone subscribers worldwide, will be using health/fitness apps – such as
Nike Fuel Band
and
FitBit
– by 2015. This sector alone will grow from 154 million downloads in 2010 to 908 million by 2016.
At the heart of this movement lies a very simple idea: metrics make us better. Self knowledge is power. The real strength in these quantified self devices is their ability to make positive behaviour change in an individual.
Over the next decade, the ability to simulate future health states will improve dramatically through the growth in genetic and other health screenings, advances in understanding the relationships between lifestyle and health states, and the drive toward massive data analysis and access. In addition, visualisation tools – through the tiny screens on mobile phones – will improve the ability to communicate complex simulations in tangible ways to directly impact health choices.
These tools will offer new ways for individuals to take control of their health, opportunities for businesses to create innovative models and new practices for health practitioners to help motivate patients.
Shared Health (participation)
PatientsLikeMe
perfectly illustrates this trend. They found a range of benefits for people with epilepsy using the site including improved understanding of their seizures, finding another patient like them, and learning more about symptoms or treatments. Before they came to PatientsLikeMe, 1 in 3 patients had never met another person with epilepsy. The more friends they had with epilepsy on the site, the more benefits they experienced.
Now more than ever, we are seeing real engagement within patient communities. Thoughtful and deliberate use of social media and patient online communities will be an increasingly important element of any health industry organisation's business strategy.
Engaged Health (gamification)
The widespread adoption of mobile devices and the participation of up to 70% of people in social networking are also driving gamification on a large scale. Don't be fooled by the dubious name; gamification will impact the way healthcare improves patients' lives.
Applying the principles, thinking and mechanisms of gamification is already more common than you might expect. A growing body of research has shown that games are a "non-pharmacological intervention" that can actually help people be better patients – by increasing their engagement in care, improving adherence and boosting resilience.
Diabetes is no fun, but there are companies like
GameMetrix Solutions who are inventing entertaining platforms
based on other classic games – e.g. Solitaire and Jeopardy – with the goal of managing those illnesses. The idea is to draw patients into the games using tried and tested game mechanics with a very low learning curve.
There is a reason why half a billion people around the world play for at least one hour a day – it is entertaining, an escape and feels like play although work is involved. Gaming dynamics provide users with new ways to engage, interact and, ultimately, control their own healthcare. Imagine, for example, receiving a lower insurance rate because you could verify you had exercised for 40 minutes and burned 400 calories. The potential for gaming dynamics to unleash new, innovative business models for both the healthcare and the insurance industry is real.
Thought Leader Profile
Elaine Cameron is Burson-Marsteller EMEA's resident Futurist & Director of Strategic Research. Elaine writes, speaks and tweets
@FUTUREPersp
on all topics around PR and communications. Specialist subjects include The Future of Death, Leadership & Feminomics and The Future of Storytelling for Business.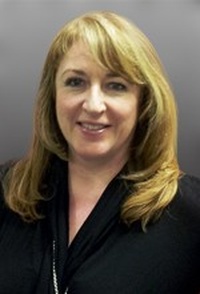 The Author
Elaine Cameron is Burson-Marsteller EMEA's resident Futurist & Director of Strategic Research. Elaine writes, speaks and tweets @FUTUREPersp on all topics around PR and communications.
mail the author
visit the author's website
Forward, Post, Comment | #IpraITL
We are keen for our
IPRA Thought Leadership essays
to stimulate debate. With that objective in mind,
we encourage readers to participate in and facilitate discussion.
Please forward essay links to your industry contacts, post them to blogs, websites and social networking sites and above all give us your feedback via forums such as IPRA's LinkedIn group. A new ITL essay is published on the IPRA website every week. Prospective ITL essay contributors should send a short synopsis to IPRA head of editorial content Rob Gray
email
Share on Twitter
Share on Facebook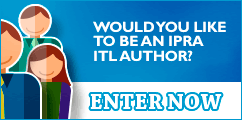 IPRAOfficial