ITL #54 Putting solutions together in more innovative ways: Do we really need faster horses in multinational PR?

9 years, 9 months ago
(Comments)
Boutique PR agencies are increasingly adept at working with clients on communications assignments that involve an international dimension. By Joy Scott.
When asked about the value of market research, Henry Ford famously replied, "If I'd asked people what they wanted, they would have told me faster horses." Ford thought 'out of the box' and of course, came up with the Model T which revolutionized transportation the world over.
Perhaps when thinking of PR in our global environment, we need to be thinking beyond faster horses and putting solutions together in more innovative ways.
Consider these scenarios:
When the health ministry of an Asian country found a banned, toxic substance in the product of a U.S.-based personal care products company, the crisis was diffused within days by a multinational team of senior communications experts.
The collaboration between experienced PR practitioners in multiple countries brought the creativity and cultural understanding to successfully market products for a major player in the outdoor living/lifestyle space.
A pan-European organization wishing to gain a foothold in the U.S. establishes a cross-borders team of boutique agency principals to successfully gain that objective.
An EU country had one chance to make a significant impression with an event held in a U.S. city, and won the impressions and share-of-mind it sought.
A new product launch across North America achieved tens of millions of impressions and met sales goals.
Sound like a day in the life of a multi-national PR conglomerate? Think again.
Actually these high stakes situations were all managed by small boutique PR operations. These very focused agencies, often led by a senior executive from the big agency world or a Fortune 500 corporation, were called in for their expertise, not their international brand name. The result was real value: crisis diffused, recognition attained, business goals achieved.
These comments are not meant to disparage the value of the global firm. Organizations, corporations, and governments daily benefit from the value these agencies deliver with their research, their internationally known experts, and their offices located around the world.
Structure at a price
However, that structure comes with a price tag that is often beyond the reach of many firms, especially the nimble, emerging entrepreneurial outfits that are infusing innovation into every sector in which they operate around the globe.
Often, clients playing in a global arena don't need the full array of in-depth services and expertise of the multinational agency.
And, without a significant budget, many potential clients realize that they will be the proverbial 'small fish in the large pond,' and will not receive the high level, senior expertise and attention that they would like and which they believe they deserve.
Over the last several years, many of these companies are seeing value in the operation personally led by a seasoned executive – often alumnae of one of the large agencies – and are entrusting these smaller entities not only with their public relations programs, but also with high profile, high risk projects.
When multinational challenges arise, these nimble boutiques can collaborate across borders and oceans even more efficiently than larger entities, delivering a degree of responsiveness, creativity, and result-driven management that clients need and expect today. On an international level, this focus encompasses the broad global expertise of senior leaders from each country and culture.
Understanding the nuances
The value of local insight into these cultures ensures that solutions are relevant to the specific countries that are involved in the project. Why? Because these locally based experts understand the cultural and economic nuances within their markets, such as the spending power of the younger generation of urban Chinese, the tribal nature of the Economic Union, how the locals access the Internet and mobile communication, and the way the media work in Moscow or Delhi or Rio de Janeiro.
Macro trends in communications, economics, and demographics are driving this movement towards the deployment of the PR boutique on the international front.
The first driving factor is the omnipresence of digital communication that enables always-on connectivity. Those commercials of natives accessing the Internet in the jungle aren't just a figment of some ad agency creative team. They are real. And now that mobile phones have become the pocket computer, truly almost everyone is reachable at any time. Virtual collaboration between multiple small agencies is as powerful, if not more so, than cross-border services between the offices of a larger agency.
Second, the recent recession has sharpened every company's sense of what real value is. ROI is the mantra today. Faced with lean organizations and intense financial pressures, companies are looking for results. These results don't have to be presented in the package – with a brand, image and impressive brick and mortar offices – that these companies might have wanted 10 years ago.
Third, the Baby Boomer bulge has created a large cohort of highly knowledgeable PR professionals, both from within major corporations and within large agencies, who are at the point where they want a different lifestyle and a change of pace. While PR is never an easy profession (it's supposedly the second most stressful career in the planet, after being an air traffic controller), the allure of doing it your way is a powerful motivator. It's always been relatively easy to hang out your own shingle, and with digital and electronic communications, the option of creating a high functioning virtual team, or a traditional team in an office environment, or a combination of both – is feasible and attractive.
Finally, in developing relationships with other boutique firms with different areas of specialization, these nimble players can build a formidable talent pool bringing a wealth of creativity, insight, and laser-focused strategy to the international PR scene.
An overwhelming majority of respondents (95%) have a positive outlook for the future of their business.
Ninety percent are optimistic about future job satisfaction.
The three top benefits identified as offered by boutiques were hands-on work from senior practitioners, personalized service, and a customized, smart and flexible business model. These benefits are appealing to clients within local and regional economies, and on the international front.
The brand recognition of the boutique agency is growing to such an extent that clients will actually look for "boutique agency" or "small agency" in online searches. They find and contact these agency principals because they specifically want a smaller, focused operation that will be concentrated on their needs.
Maybe instead of thinking in terms of 'faster horses' for international PR, we need to recognize there is a new sheriff in town – an out-of-the box, viable solution for results: the PR boutique.
Thought Leader Profile
Joy Scott, is President/CEO, Scott Public Relations (SPR). Since launching SPR 25 years ago, she has led the agency to a leadership position in Southern California, serving the business-to-business communication needs of companies in the healthcare, insurance and technology sectors, from Fortune 500 firms to start-ups. Innovations she has helped introduce into these industries include: the profession of hospitalist physicians, managed care, concierge medicine, and telemedicine.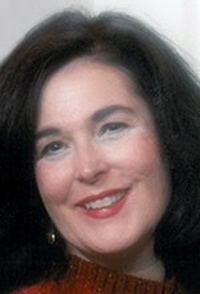 The Author
Joy Scott, is President/CEO, Scott Public Relations (SPR).Scott is also Vice President of Public Relations Boutique International™ (PRBI), an international network of boutique PR firms.
mail the author
visit the author's website
Forward, Post, Comment | #IpraITL
We are keen for our
IPRA Thought Leadership essays
to stimulate debate. With that objective in mind,
we encourage readers to participate in and facilitate discussion.
Please forward essay links to your industry contacts, post them to blogs, websites and social networking sites and above all give us your feedback via forums such as IPRA's LinkedIn group. A new ITL essay is published on the IPRA website every week. Prospective ITL essay contributors should send a short synopsis to IPRA head of editorial content Rob Gray
email
Share on Twitter
Share on Facebook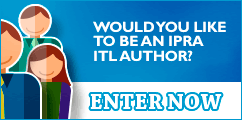 IPRAOfficial