Water Divides The World

16 years, 5 months ago
(Comments)
Access to clean water is a major concern for consumers around the world. James Duffy and Tony Jewell say there are big corporate social responsibility opportunities for those companies prepared to take environmental stewardship seriously.
At a time of ever-present alarm over global warming, terrorism and rising health care costs, there is a more basic concern that is top of mind for people around the world: the quality and safety of the water supply.

Burson-Marsteller's inaugural Global Issues Index found that the ability of countries to provide clean water was number nine among 150 issues surveyed – and well ahead of such 'front page' issues as immigration and terrorism.

Despite an interest in such global challenges, pocketbook issues such as the cost of food, the availability of healthcare and the purity of the water supply ranked consistently and significantly higher among consumers around the world. The signal that consumers are sending very well may be that they worry more about things that directly affect their lives than about things that affect society as a whole.

This is an important message for companies to heed as they develop and strengthen corporate responsibility initiatives, especially as they relate to environmental stewardship. Our analysis of the Global Issues Index data shows there is often a disconnect between what consumers are worried about and what industry is emphasizing.

Disparity of Concerns

On the environment, for example, our research shows that while consumers are concerned about water quality and supply, business owners are more focused on the costs of energy and profit margins – although the two need not be mutually exclusive to a successful business.

This notable disparity is significant for two reasons. First, it demonstrates that there is a lack of alignment between the top-of-mind concerns of business leaders and the top-of-mind expectations of consumers. Second, the disparity highlights a void which corporations in various market sectors can fill by developing environmental stewardship initiatives and building communications programs around them to demonstrate responsiveness to the expectations of stakeholders and the public.

Consider the many industries – steel plants, automakers or beverage companies, for example – that rely heavily on water for their day-to-day plant operations. Understanding the distinction that exists between the priorities of business leaders and those of consumers, our research demonstrates that industries have unique opportunities to develop corporate social responsibility programs that afford multiple benefits.

What to do?

But how can companies become better stewards of the environment? Many companies, regardless of the sector in which they operate, can become greater caretakers of natural resources simply by examining plant processes and conducting internal audits to identify where and how facility operations can be improved to reduce water consumption.

Reducing consumption can also deliver other benefits, such as placing less strain on public and/or private water supplies, and water treatment and distribution facilities. In addition, companies can build communications programs around conservation initiatives and use them as evidence of the corporation's commitment to environmental stewardship.

Although these types of initiatives could be applicable to companies operating in diverse market sectors, our Global Issues Index research findings have a particular relevance to companies in the beverage industry.

Clearly, water supply and water quality – regardless of whether the supplies come from natural springs or from public or municipal supplies – are among the beverage industry's most critical concerns.

Therefore, corporate initiatives that are designed to protect water supplies (such as partnerships with environmental conservation groups) or that maximize water efficiencies (in the development or processing of product ingredients or in the products themselves) would not only be of great interest to consumers and advocacy groups alike, but would also lend themselves to more sustainable business practices.

An Array of Issues

The findings from the Global Issues Index come at a time when government, industry and the public are grappling with an array of water-related issues.

In the United States alone, there is an ongoing debate at various levels of government and among advocacy groups and industry over whether water should have a price tag and if individuals and corporations should be charged for the amount of water they use, either through user charges or taxation.

Additionally, critics increasingly view bottled water as a 'luxury' item that makes it a target of increased taxation. Legislators in states with drought problems have identified taxes on bottled water as a way to generate money for state water management programs.

Depletion Concerns

Finally, some oppose the use of spring water sources for bottling, warning that underground sources will be depleted and the surrounding environment damaged.

So what does all this mean?

Companies that exemplify environmental stewardship can gain a competitive advantage over those competitors that do not. In fact, companies that effectively demonstrate this leadership and communicate their efforts to both internal and external audiences can create meaningful opportunities to become more closely aligned with the priorities and expectations of important audiences. In this manner they can significantly strengthen the reputation of their brand around the world.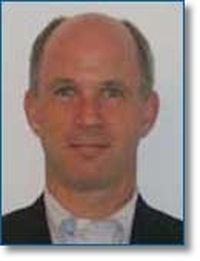 The Author
James Duffy is a director in Burson-Marsteller's Corporate Practice with an expertise in environmental issues
mail the author
visit the author's website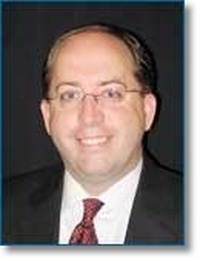 The Author
Tony Jewell is a managing director in Burson-Marsteller's Strategy and Innovation Group.
mail the author
visit the author's website
Forward, Post, Comment | #IpraITL
We are keen for our
IPRA Thought Leadership essays
to stimulate debate. With that objective in mind,
we encourage readers to participate in and facilitate discussion.
Please forward essay links to your industry contacts, post them to blogs, websites and social networking sites and above all give us your feedback via forums such as IPRA's LinkedIn group. A new ITL essay is published on the IPRA website every week. Prospective ITL essay contributors should send a short synopsis to IPRA head of editorial content Rob Gray
email
Share on Twitter
Share on Facebook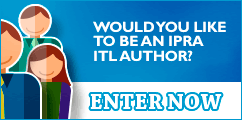 IPRAOfficial